By Pooja Vinod Kumar on May 8, 2019 6:14:13 PM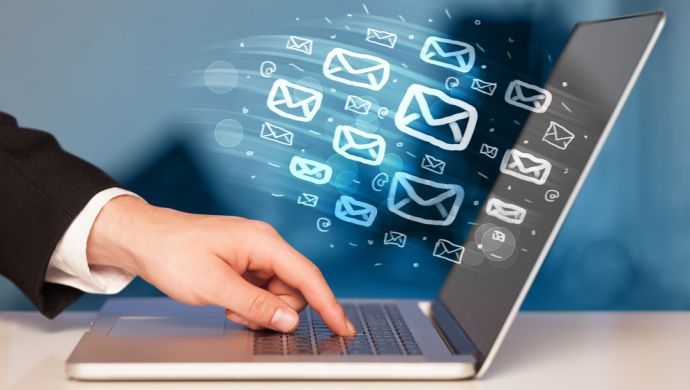 Email marketing has become an essential tool for businesses ever since the introduction of the Internet, and now even more so with the growth of Inbound Marketing. It is a form of direct marketing that uses electronic mail as a means of communicating messages to an audience.
As marketers, we're always seeking new ways to improve the content, design, or headlines, basically, to get more of our audience's attention towards our emails. However, on the contrary, some recipients delete an email before they even open it! Why?
Well, here are 5 reasons why your email may never get opened:
Bad Subject Line
First and foremost, you definitely need to consider the importance of subject lines in conveying your message. You only have one shot at making a great first impression, and the subject line is responsible for this. It serves to provide the audience with some insight as to what the email is about and hopefully spark their interest; it is the deciding factor as to whether your email gets opened.
Subject lines that are too long or too broad will often be ignored. Don't write in all CAPS , include symbols, or use strange characters! Not only is this obnoxious, but you're more likely to end up in the spam folder Ensure that the subject line is relevant to the message for the recipient to understand what you are offering. Make it simple and clear!
Sending at the Wrong Time
If you have launched an email campaign, knowing what day of the week and what time of day is the best time to do an email blast is a key element for success. Sending on the wrong day or time can negatively affect your email performance. According to a Pivotal Veracity study, early morning email delivery has the lowest open rate. This makes sense since the first time most people check their email is when they arrive at the office, and a very common habit is to delete anything irrelevant in order to reduce clutter before the day starts.
According to MailChimp, more people open emails during the day than at night. You may find that changing the time that you send your emails will alter your open rate. More emails are sent during the week than on weekends, with Tuesday and Thursday being the highest volume days.
Irrelevant Content
Your content must be valuable to your audience by taking on the qualities of being informative, interesting or compelling. Good content makes and supports the value of what you are offering. It should be well organized, easily found, and easy to promote. If you're not able to serve content that is informative and relevant to what they are looking for, your email would most probably end up in their trash bin. Here are the 8 types of emails you should be using. (Tip: Having good content in your emails will also help you to create an enticing subject line, which as we said earlier, is important as well.)
Sending one Big Image
We know that most marketers are inclined to take that gorgeous flyer created by your professional designer for printing, then save it as a JPG file and plug it into your email. However, sending one big image is extremely risky. Servers are more likely to filter emails with large images, and your target audiences may move on to other things before your image can fully load. Some email programs like Gmail and Outlook block images by default.
So, what is the best way to produce an email? Get your HTML designer to slice your gorgeous image and convert it to a HTML version.
Landing in the Spam Folder
There are several things that email filters will search for when reviewing your content for spam. Words and phrases like "Guaranteed", "Free", "Act Now" and "Credit card" are red flags for spam filters. Using numerous special characters and excessive punctuation marks will also flag spam filters.
Use the above tips in conjunction with testing and you can definitely observe an improvement in your open rates!