Complete and Accurate B2B Databases for Asia and Singapore
Markets revolve around databases
---
Reliable Company Databases and Contact Databases for Singapore and Asia
As a business-to-business (B2B) company, it is essential that you have accurate and comprehensive databases of potential customers and partners in Singapore and across Asia.

Without reliable databases, you will be at a competitive disadvantage and miss out on opportunities to grow your business.

We are a leading provider of company databases and contact databases in Singapore and Asia.

As our B2B databases are sourced from the official sources of the Singapore Government, so you can be confident that you are getting the most reliable databases available here in Singapore and Asia.

With our extensive databases of companies and contacts, you will be able to find the right customers for your business quickly and easily.

So don't wait any longer, contact us today and let us help you take your business to a new height!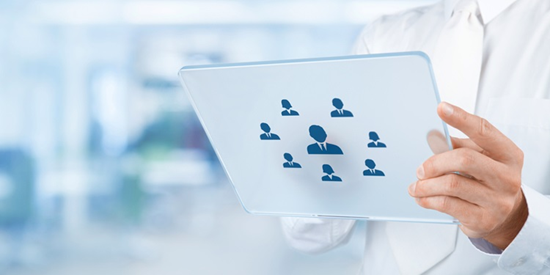 ---
Benefits of Our B2B Databases

Broader Market Coverage of B2B Databases
Reaching more potential customers will be easier when you use our B2B databases to identify your ideal customers.

You will also be able to build more effective marketing campaigns aiming at your target audiences without any wastage. Reach the right people at the right time.

Higher Response Rates of B2B Databases
Our relevant B2B databases can help you achieve higher response rates because your marketing efforts are targeted more precisely at a specific segment of the potential market. As a result, you will be able to achieve much better results.

Shorter Sales Cycles of B2B Databases
Time is money. Connecting with the right prospects will shorten your sales cycle, allowing you to generate more revenue in the same amount of time.

Improved Efficiencies of B2B Databases
Finally, by focusing your marketing efforts on a smaller group of high-quality prospects, you'll be able to reduce resource wastage and optimise your return on investment.

As a result, you will be able to improve your overall efficiencies with B2B Databases.
---
| | |
| --- | --- |
| Corporate Level | Functions |
| Standard Industry Code | Top / Higher Management |
| Employee Size | Human Resource (HR) |
| Contact and Email details | Information Technology (IT) |
| Sales Turnover | Finance |
| Functional Titles | Sales & Marketing |
| Geographical Location | Procurement & Suppliers |
---
The Personal Data Protection Act (PDPA) protects personal data, including contact numbers, mobile numbers, addresses and emails. The maximum fine under the Act is SGD$1 million.

We respect the privacy of each individual and only provide or use business contact information in promoting our clients' products or services.

The PDPA legislation serves to protect personal data. This includes Contact Numbers, Mobile Numbers, Addresses, Emails and others. There is a maximum fine of SGD$1 million under the Act.

We only support companies that do Business-to-Business commercial transactions. All marketing activities are in the promotion of exchange of products and services between businesses only.

The data that we provide includes:
Name, Designation, Business Telephone Number, Business Email Business, Address and any other business related information.