Ecommerce Advertising: The Fastest Way to Grow Your Online Business in Singapore & Asia
In a constantly changing and increasingly competitive environment in Singapore and Asia, you need to make more effort to grow your online sales. The most effective way to do this is through ecommerce advertising.

Through advertising on social media and various ecommerce marketplaces is one of the fastest ways to drive ecommerce sales.

However, the complexities of running advertising on different platforms will make the task very time-consuming and difficult to manage.

The time and effort you'll spend learning about and slapping together digital advertising campaigns can be spent on more important strategic issues.

With our experience in managing ecommerce advertising on multiple platforms in Singapore and Asia, we can help you launch advertising speedily and achieve the objectives set for your campaigns.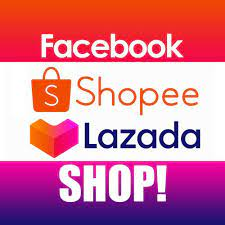 To put it simply, performance marketing is digital advertising that can be clearly measured and evaluated in real-time.

This means leveraging channels like Google Ads, Facebook, Instagram, and others to create trackable marketing that allows you to make effective decisions based on concrete data gathered from your actual market.

This helps them optimize their return on investment and maximize their marketing budget.

Performance marketing isn't limited to digital ads either; it can also include email campaigns, search engine optimization, social media management, and more.

Performance marketing at its core is made of 2 parts: Acquisition and Optimization.
With effective performance marketing, you can quickly identify the channels that are working best for you, and use them to drive sales.

You can also use performance marketing to reach out to potential customers that may have not otherwise found your business.
By being able to track and measure your performance marketing campaigns in real-time, you can make data-driven decisions and adjust your strategies as needed.
Performance marketing is a powerful tool for any eCommerce business, and is essential for success in today's digital world.
We help our ecommerce clients run ecommerce advertising with the Best Practices of Performance Marketing on:

What do Facebook Collaborative Ads or CPAS mean?
Collaborative Performance Advertising Solutions (CPAS) are an advertising solution created by Facebook allowing brands and retailers to create ads together to increase ecommerce sales more effectively.
How does Facebook CPAS work?
Facebook Collaborative Performance Advertising Solutions (CPAS) work for brands (merchants) that sell products online. If you are a brand selling products through online marketplaces, such as Lazada and Shopee in Singapore or other Asian markets, Facebook CPAS are an effective way to run direct sales campaigns. Your online marketplaces, such as Lazada and Shopee, share your catalogue products, already uploaded in their seller platforms with your Facebook Business Manager.
What are Facebook Collaborative Ads (CPAS)?
Facebook Collaborative Ads (CPAS) create efficient and effective partnerships between ecommerce platforms and brands. CAPS ads allow brands to run performance marketing campaigns for their products. These ads direct traffic to an ecommerce website, a marketplace store, or mobile app to complete the purchase. Facebook Collaborative Ads help brands increase sales of their products and make it easy to measure and optimise the effectiveness of their advertising.
Benefits of Facebook Collaborative Ads (CPAS)
More Quality Traffic To Your E-store
Brands showcases relevant products to people who are more likely to purchase when they are on Facebook, Instagram and more online sites part of Facebook Audience Network
Measure Your Ecommerce Advertising Campaign Success
When using Facebook CPAS, brands can measure sales, and other custom conversion events, generated on ecommerce marketplace stores or apps.
Retargeting Ecommerce Advertising Campaigns
With Facebook CPAS Ads, brands can retarget people who have visited their ecommerce stores on Lazada and Shopee or apps. They have interacted with their catalogue products available. For example, the brand can target those consumers who have added a product into the cart without finalizing the purchase. As a result, the brand can increase the conversion rate of its ecommerce store or app.
Upsell and Cross-sell Through Ecommerce Advertising
Similarly, brands can target those consumers who have purchased a particular product directly from the ecommerce marketplace store or app, and promote them with other similar products.
Enhance Brand Partnerships with Ecommerce Marketplace Stores
Choosing the right ecommerce marketplace partner is very simple for a brand. The brand needs having an active e-store on the platform. Based on its omni-channel e-commerce strategy, the brand will easily decide which marketplaces are worth enhancing the collaboration.
For Facebook Collaborative Ads (CPAS), the list of participating marketplaces depends region by region. In Singapore, for example, brands can collaborate with Lazada and Shopee for Facebook CPAS.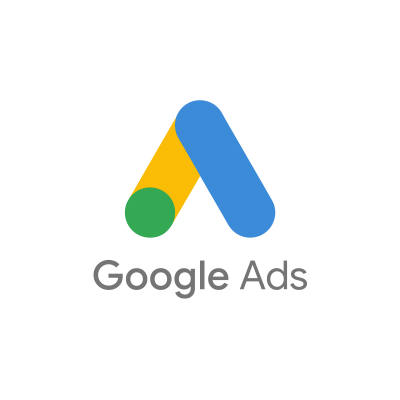 Google Ads For Ecommerce: Search, Display, and Shopping
Google Search Ads
Google Search Ads can drive new web traffic looking for your products to your website or e-stores on Lazada and Shopee so that you can increase your ecommerce sales.
Google Display Ads
Through Google Display Ads, you can build awareness for your products among the potential customers. Then drive them to your ecommerce website or e-store on Lazada or Shopee. In addition, you can retarget and re-engage site visitors and past customers.
Google Shopping Ads
Google Shopping Ads are probably the best fit if you are selling products online directly to the consumer. All you need to participate is a product feed, Google Merchant Center, and an ecommerce website or an e-store on Lazada and Shopee. Google Shopping Ads show up at the very top of search results, creating a strong visibility for your products.
Shopee MyAds
With Shopee MyAds, brands can advertise within Shopee using a variety of ecommerce ad formats:
Keywords Ads - Push your products to the top of the search results page on Shopee
Discovery Ads - Position your products in prime recommendation sections, such as Shopee's homepage
Shop Ads - Showcase your shop at the top of the search results page
What's more? Shopee MyAds follows a Cost Per Click (CPC) model, which only charges when shoppers click on your ads. This allows brands to keep ads cost effective. (Pay only when you get results!)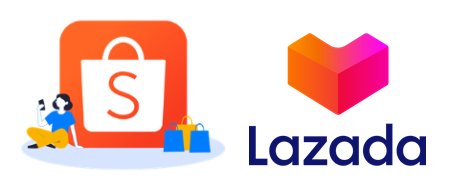 Lazada Sponsored Solutions
With Lazada Sponsored Solutions, brands can advertise within Lazada using the following ecommerce advertising formats:
Sponsored Search - Promote your products on the search results page

Sponsored Products - Increase your product visibility when shoppers are browsing similar products on Lazada
Lazada uses a CPC, auction-based pricing model, and advertisers only pay when shoppers click on their ads. With a more competitive bid price, the greater the chance of the product showing up to potential shoppers.
Get in touch with our consultants today to see how we can grow your e-commerce business.