B2B Lead Generation in Singapore & Asia
Customers are the life blood of any business, and it starts with effective lead generation.
We help companies drive more demand, accelerate leads in the sales cycle, and convert more opportunities to revenue in Singapore and Asia. We help you plan, execute, refine, and measure the success of your lead generation campaigns through the lead lifecycle.
Our lead generation consultants are specialised in B2B lead generation for growing companies in Singapore and Asia.
We adopt a multi-channel, online-offline lead generation approach that covers Inbound Marketing, SEO, SEM, email marketing, social media marketing, event management and telemarketing.
Inbound Marketing is proven to be a very effective marketing approach to generating sales leads. We are a Certified Partner of HubSpot, the World's No. 1 Inbound Marketing and Sales Software Company.

Inbound Marketing is a kind of Content Marketing. We create and distribute relevant content that is perceived by the target audience to be valuable. We map content to key milestones in the buying process, specific contact personas, or specific sales objectives to increase engagement of prospective customers so as to convert them, ultimately, from prospects into leads.
We consult with you to understand your business offerings so as to design a series of effective email messages that educate and nurture your leads about the benefits of your products or services.Thereby, we increase your chances of closing the sale.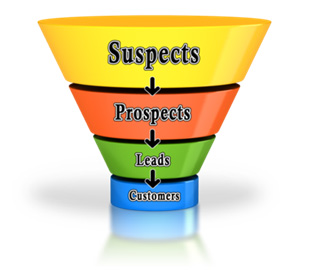 Marketing on social media has proven to bring in results without the need for deep pockets. We help you generate word-of-mouth about your products or services and create direct relationships with your customers and prospects through popular social media platforms.
We organize IT/telecom events and seminars designed to turn prospects into hot leads or motivate channel partners to reach greater heights in sales.
Our dedicated team of telemarketers can do prospecting and profiling calls based on your target specifications, qualify the leads, and set appointments for your sales force.