By Bryan Lim on Sep 28, 2018 9:00:00 AM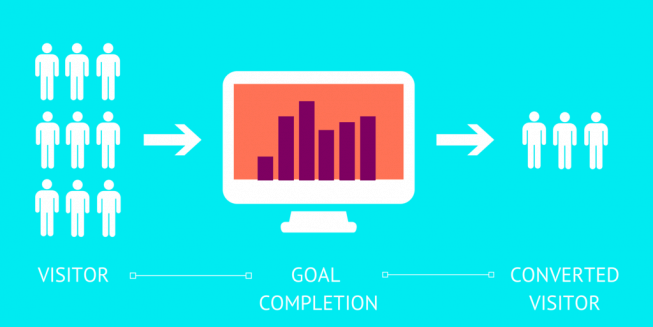 Let's be honest. Are you generating enough leads from your website? Hubspot reports that 63% of marketers found generating traffic and leads one of their top challenges. Your website is often the first point of contact your potential leads has with your business. With a multitude of websites and companies competing for the same business, is your company doing enough to make an impression?

Why is optimizing your website important? The answer – Lead Generation.

Here are 8 things to help you optimize your lead generation efforts on your website.1) Mobile-friendly
Mobile is omnipresent. If your website is yet to be mobile optimised, do it! Technology has changed the way people behave. More and more people accessing the web via their mobile devices. More people are also interacting with businesses through their mobile phones. By being mobile-friendly, you can capture mobile traffic and leads, thereby improving your lead generation power.

2) Speed Up
Most Internet users are impatient. They expect websites to load at lightning speed, mobile devices included. Many expect a load time of 2 seconds and will leave the website if it doesn't load within 4-6 seconds. This drives visitor away and dissuades them from learning about your business. Not to mention, it also affects your company's SEO ranking. To ensure your potential leads stay on your website, keep up to speed with tools such as Pingdom and Google's Page Speed Insights. For a start, check your server's speed and optimize any images.

3) Beef Up Your Contact Page
Remember our previous point on mobile-friendly? Having an interactive phone icon helps you to connect to prospects who prefer phone conversations instead of filling up a form. It also speaks about your credibility and your products or services you provide. While visitors to the site may never contact you, the fact that they can will put them at ease.

If your contact is simply a phone number, consider adding an email or even social media. The more channels you allow site visitors to contact you, the better!

4) Relevant Informative Content
Congratulations! Your site visitor may have found you through good SEO practices you have in place.
BUT WAIT, are you providing them with what they want? Focus your content on how you are able to provide solutions to your customer's problems.
Consider this.
People are exposed to a large amount of content daily, so there is competition for their attention. When a site visitor lands on your website, they want access to information which allows them to make an informed decision about your product or service. They will make quick decisions on whether it is worth their time to read your content.

Make use of intriguing and informative headings with short paragraphs. Use bullet points whenever possible. Don't make your prospect hunt for information. If they are unable to figure it out, don't be surprised if your competitor ends up converting that lead.

5) Calls-To-Actions
Not all visitors to your website will be a lead, some visit without a specific purpose. However, with careful considerations and placement of CTAs, even casual visitors might turn into leads.

Want your visitors to click for more information? Simply make a CTA that is easy to locate.
Have a great offer? Give your visitors a good reason to inquire.
Sometimes, they need a push. Ensure your CTAs are prominent with bold and contrasting colours. Texts should also be clear and persuasive.

Your objective is to get visitors to dig deeper into your website, moving them along the marketing funnel. With effective use of CTAs, you can turn your website into a powerful lead-generation machine.
6) Visually Appealing
Your website is key to portraying your professionalism, establishing trust and communicating the value that your company provides. The more attractive your website, the easier it is to lure in customers.

Ensure easy navigation throughout the site. Also, remember to include videos and images. They can sometimes communicate a feeling or idea about your business or information better than written words. Not to mention, they also help to improve SEO ranking. However, avoid cluttering your website with graphics and videos.

Don't be afraid of white space. Instead, embrace it. It communicates expertise and organization.
7) Increase the number of landing pages
Your landing pages may be well done. However, being done greatly might not be enough. Having more landing pages may instead generate a greater number of leads. Especially if you have a great offer, get it out there. After all, research shows that sites with at least 40 landing pages generate 1200% more leads than websites that only have five or fewer.
8) Utilise your data and make changes
If you aren't already using analytics, you should be doing so! There are a number of tools such as Google Analytics or Hotjar which allows you gather insights on your website performance. See what your visitors are doing. Optimise your pages. Page with short view times may signal a need for better content. Pages with long view times may help you generate more leads with a stronger offer. Continue to make use of analytics to improve your website to strengthen your lead generation efforts.

Use these 8 tips to improve your lead generation efforts starting today!