By Pooja Vinod Kumar on Oct 10, 2018 5:05:09 PM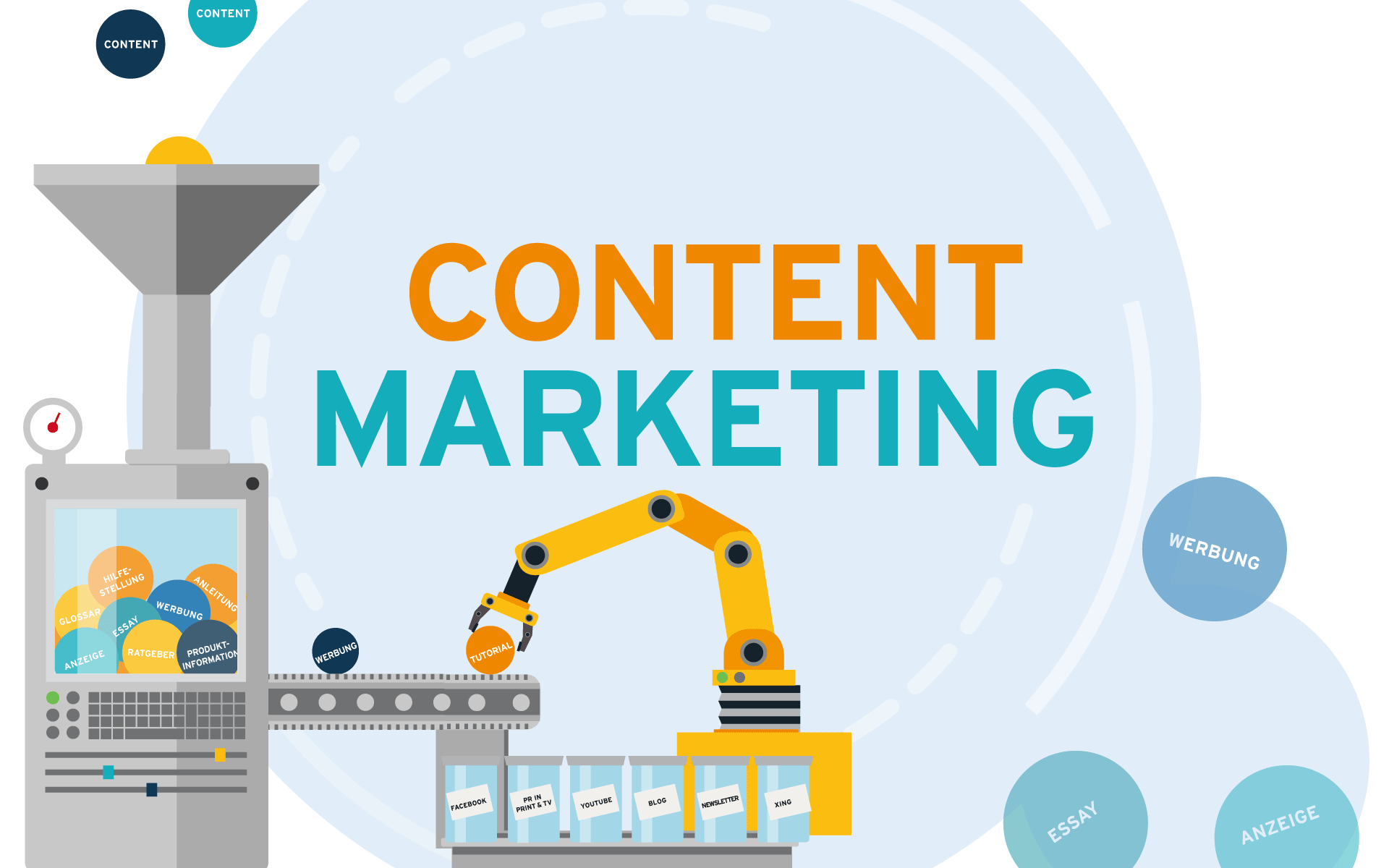 The process of consistently producing quality content is termed as content marketing. You need not invest heavily in advertising. You can attract higher traffic to your website by providing quality lead magnets like ebooks, reports or conduct webinars free of cost in lieu of email addresses of your target audience. If you're not convinced about why you should start using content marketing, these few pointers will enlighten you on the benefits of content marketing.

1. It helps build your email list
Collecting email addresses gives you a direct link to your audience members. A robust email list can be utilized to share a wide range of information, which may help transform prospects into clients.

2. Build deeper customer relationships
Content marketing gives you the chance to help your target audience by finding solutions to their problem. It helps you to interface with them through content that is noteworthy and vital. When they like a piece of content, they share it with their colleagues or friends and recollect it for long. You can take advantage of Newsletter content to keep in contact with your leads and potential clients. You can nurture them into eventually purchasing from you by routinely conveying engaging content to their inbox.

3. Higher Domain Authority
High-quality content can give people an image of trustworthiness by perceiving your company's expertise, authority and relevance in your industry. Your website's domain authority will be beneficial by the number of inbound links from external sources. Part of the point of your search rankings are related to your domain authority, therefore the more content you produce, the higher possibility you are going to show up in people's monitors.

4. More Referral Traffic
Indeed, this point is depending on your commitment to the guest publishing portion of your content strategy. However, when you participate in external publications, you will have the chance to link your own website over there. So, if the authoritative site gets a certain amount of traffic, it will benefit your website and people may read through your content.

5. Content lasts
Quality content still runs long after everyone has finished the marathon. It's the Willy Wonka everlasting gobstopper of the marketing world.
It's adaptable, you can change its flavour or make it more colourful. It can never be finished, never gets smaller, and some say it's indestructible!

Quality content generates traffic long after it's published, stretching years if updated regularly. To create mainstay, evergreen content, think about what's relevant to your target audience.
If you're growing a bike manufacturing business, what topics are relevant to bike traders? For example, they'll want information on biking trends to impress customers with inside knowledge.
As a growing business, you want a marketing method that can go the distance. Constant change doesn't breed consistency. Stability and commitment will help your business grow.

6. Provides a Low-Cost, Low-Risk Solution

Compared to other marketing strategies, content marketing is really not that pricey. In fact, it's one of the most cost-effective solutions that involves minimal risk. Obviously, there are no costs incurred for publishing content on your own site, right? It only requires some effort to research and create interesting content. When you create excellent content, people will enjoy reading and you get the feel-good vibe.
If you get negative feedback on your first story, don't worry. It helps you form better content next time. Your audience's feedback is a great way to learn about products/services and ways to improve.

On the other hand, if you display ads on other platforms or run a social media campaign, it will burn a hole in your pocket. That's why you should up your content marketing game and stick to it for better results.

Then again, in the event that you do promotion on different platforms like running display ads or running social media campaigns, it will cost you a fortune. That is the reason you ought to up your content marketing game plan and stick to it for better outcomes.