By Bryan Lim on Aug 27, 2019 10:30:00 AM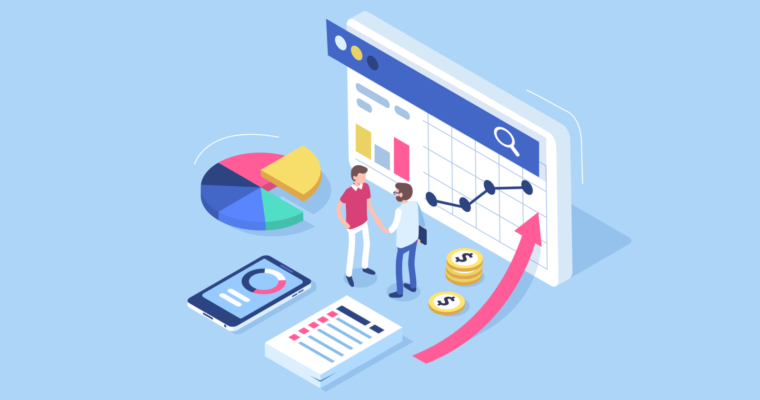 Search Engine Optimisation (SEO) is essentially the core of a powerful website. Your position on Google search engine results page can have a significant impact on the amount of organic traffic your website receives. Or even, how much business your company brings in.
When it comes to SEO, how does social media play a part? Does it impact your SEO?
It is hard to claim that social media activity contributes to your ranking factor, but research has proven otherwise.
In 2018, Hootsuite conducted a study to test the success of articles with and without social shares. The results – articles that were shared received a 22 boost over those that didn't.
So, that's a rather tough stat to ignore. The question, then, should be "what exactly made the difference between these two elements?"
Sharing and Backlinks
Sharing a piece of content, like a blog post from your website, won't directly impact your SEO. However, it creates exposure for your brand and the content. Assuming the content is of value to your audience, it will drive more traffic to your website.
How to score a backlink? As you share more content, there's a higher probability that other companies will find your content. Also, some other blogs may want to reference your material in their work. Here's backlink for you, and that does directly impact your SEO.
Build Communities
Be active on social media and engage with your audience on a platform they commonly frequent. If you engage with them regularly and start conversations, then you'll be able to build a community of your customers centralised around your social channels.
Social Profiles
While social sharing doesn't appear in SERPs, your social media profiles will. In fact, social profiles may even appear on top of SERP when you search a company's name. Therefore, your social profile should be a strong representation of your company, displaying both your core values and explaining what your business does.
You should also include strong keywords which are relevant to your industry and any unique niche your business falls within. Proper keyword is essential, but make sure to avoid keyword stuffing.
Now that you have an idea of the relationship between social media and SEO; here are some tricks to enhance your SEO with social media.
Optimise your Social Media for SEO
Update Social Bios
It is imperative not to let your social channels fall stagnant because that's the number one way to miss valuable opportunities.
Ensure that all your social profiles are relevant and consist of up-to-date information or bios about your company. This is one of the most critical elements of your company page be it for Facebook, Instagram, LinkedIn or even Twitter.
Your company's bio is often the first introduction of your business to your audience, so it's important to communicate what you do clearly.
Post Content Often
For your content to be widely shared, you need to share your blog post to your social media channels. You should also share photos and videos, as they are more popular, engaging forms of online content, and the audience typically responds better to them.
Make Sharing Easy
Ensure that your content is easy to share. A simple thing to consider is condensing your long URL into a shortened link. This way, it's also much easier for users to work with a shortened link when they're trying to copy and paste or even send it to their friends.
Engage With Your Community
You need to build communities throughout your social channels to create a beneficial social presence. One good way is to respond to comments that people leave on your social posts.
Also, you can get conversations going by posting Facebook status, LinkedIn queries or even asking you audience relevant questions, or hosting polls.
Now that you have an understanding of the relationship between social media and how it impacts your SEO, invest some time into your social presence. Even if the impact is indirect, maximise your SEO potential for maximum reach and ultimately, success. With that, consider how social media can play a part and implement campaigns accordingly.