By Bryan Lim on Oct 18, 2018 4:50:00 PM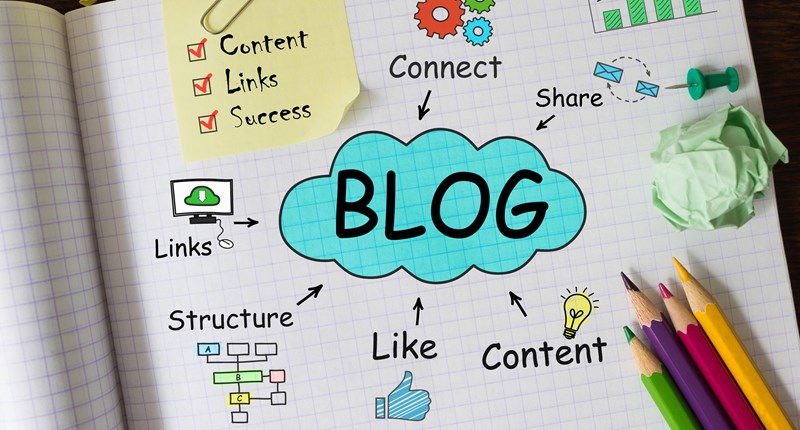 For just about any question or fix to a problem, Google is your answer. There, searchers look for answers and click through to websites which are relevant to their interest. One of the best things you can do to improve your chances of ranking high in search engines is to start a blog. Here are 5 ways how blogging helps with your SEO.1. Keeps your website fresh and current

As a user, if you ever chanced upon a website which hasn't been updated for years, you probably wouldn't trust the information you are receiving. The company as represented by the website could have gone out of business or the information provided could be obsolete.

Google web crawlers constantly look for new web pages. Websites that are regularly pumping out new content signals to them that the website is alive and offering fresh content. Thereby, giving more reason to index your website more often, keeping it more on their radar over time.

As there is no reason to frequently update your homepage, a blog is a more practical tool for adding new content to your website on a regular basis. In other words, search engines would love to "feature" you more often!

2. Helps you target long-tail keywords

You should already know this: SEO is really competitive. Unless you are the biggest brand in the country, you're probably going to have a hard time landing a top spot for particular keywords. Your best bet is to rank for longer specific keywords that people are searching for that are relevant to your business.

These are called long-tail keywords and are extremely important for any SEO strategy. While they are awkward to fit into product pages, they're perfect to use in blog posts.

3. Internal Linking

Good SEO involves internal linkages between your content. Failing to include internal links on your website is one of the simplest SEO mistakes you can make.

While there are good internal linking possibilities on the main pages of your website, the real magic starts when you start publishing a blog post. As you add more pages relevant to your topic cluster, you add more opportunities to link those pages together.

Every time you do so, you strengthen the connection to your targeted keywords, thereby increasing your ranking. In other words, Google determines that you are an expert with regard to a particular topic. With that, they see you as an authority and grants you higher rankings in the results pages for that topic (or your targeted keywords)

4. Opportunity for external links

The hardest part of SEO is earning external links. In order to Google to see your website as trustworthy and authoritative, other sites have to link back to yours. While it's possible to get external links without blogging, it is very difficult.

Blogging gives you the opportunity to fill your website with pages of valuable information. By producing informative and engaging content, other sites are compelled to backlink to your blog post if it provides useful information to their readers.

5. Helps you connect with your audience

When a reader loves your blog post, they are more likely to share it, helping you get more traffic. They are also more likely to revisit your website again to see more of your content and maybe even sign up for your email list. As your traffic and repeat visitors increases, Google understands that people like your website and would further rank you higher in terms of SEO.

As your readers feel more connected to your content, they might be persuaded to take the next step by completing a form or downloading an ebook, thereby becoming a lead.

There you have it, 5 reasons how blogging helps with your SEO. While good SEO is fundamental to your lead generation efforts, blogs can contribute to your marketing efforts as well. They are excellent drivers of inbound marketing. They also make excellent materials for fresh content on social media pages. To remain competitive in this digital landscape, companies realise that they must provide some sort of value to their customer base. This is where blogs come into play. And who says blogs have to be only words, engage your readers with gifs, infographics or even videos! Start by building a connection with the people you want to reach.