By Pooja Vinod Kumar on Sep 21, 2018 10:30:00 AM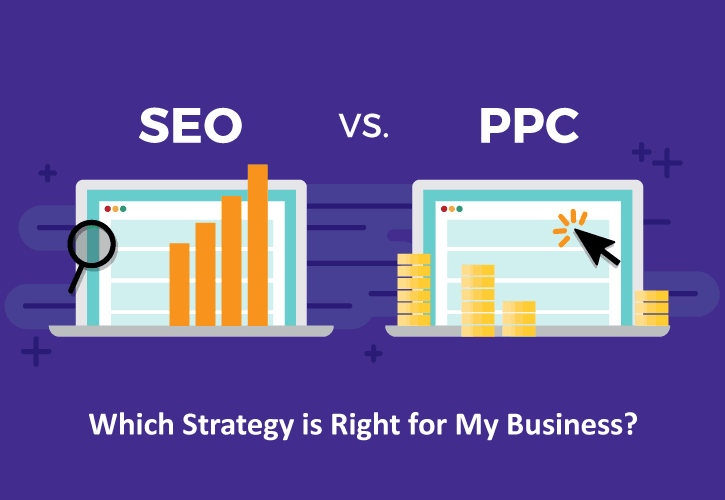 Most businesses are aware that search engines can drive massive traffic to their web properties, and it is not just any random traffic, but traffic that actually converts into leads and sales.

However, there is one dilemma you may face as a business when trying to use the search engines to grow, and that is whether to use Search Engine Optimization (SEO) or Search Engine Marketing (SEM).

In this post, I am going to dig deep into this problem and hope you will get some insight from it.

What is SEO?
Search Engine Optimization (SEO) is a method to enhance a website's ranking on SERP (Search Engine Results Page) to receive organic traffic and drive visitors.

Although organic traffic is free of charge, the course of SEO may still involve some kind of cost.

What is SEM?
Search Engine Marketing (SEM) is a way to funnel in relevant traffic from the search engines by buying paid or sponsored ad listing.

SEM often refers to Pay-per-click advertising (PPC). While there are many PPC platforms on the web, the most popular and successful option is Google Adwords.

Now that you know what SEO and SEM is, let's talk about the pros and cons of both.
SEO: Pros and Cons
Pros

Cons

Brand awareness

If your customer doesn't recognize your brand, they don't know it!

Takes more time

Longer time to see the results

Stronger branding

The Internet gives you the opportunity to connect to your target audience by providing information they are looking for.

Too competitive

Depending on the chosen keywords, it sometimes can be very competitive

Increased trust and credibility

By trusting Google, people also trust the websites that manage to rank high in Google's SERP.

Need regular monitoring of backlinking

Your business has to regularly reach out to other websites to get backlinks that are worth-while.

Building numerous irrelevant links to trick the search engine no longer works.

More traffic

Needless to say, using SEO, you can drive a lot of targeted, ready-to-buy traffic to your website!

Lower cost and better ROI (Return on Investment), and higher sustainability

The cost is always lower than SEM

Helps you to improve your results over-time, thus having higher ROI in long-run.
SEM: Pros and Cons
Pros

Cons

Reaching the top

SEM allows your webpage to rank even higher than the organic search results

And usually, the first webpage catches the most attention!

Can be very expensive

Over time, the costs keep growing

Have more control

Sponsored listing of PPC ads gives you more control over the results you achieve.

Testing and fine-tuning the detail of the ad can certainly improve the overall performance.

Needs continual investment

PPC campaigns require you to keep investing money to keep it going.

No money, no results!

Increase brand visibility

Unlike SEO, where you may or may not get the right people to visit your website, your ads are very well-targeted towards users who are actually searching for similar products/services that you provide.

Allows competitors to review your campaign

PPC makes everything transparent – your ads, keywords, landing page – all will be known by your competitors

Quick, measurable results

With properly created PPC campaigns, the results can be analyzed, and conversion-related problems can be fixed within a short span of time

Expect to see significant results from the PPC campaign within several weeks.
So, are you confused about which one to choose?

Before you decide which one to use, you must understand your business and long-term goals.

If your business puts a lot of emphasis on creating a strong online presence and getting better returns in terms of both, short term and long run, then you should balance both SEO and SEM together.

Your SEO efforts can cover up some of the disadvantages that SEM has, and vice versa. By implementing these two marketing practices in your business, you will end up getting the best of both approaches.

How can you incorporate them together?
(1) Collect conversion-related data from your PPC campaign and use the statistics to optimize your organic search rankings.
(2) Work on both paid search and organic search listing to double your traffic! This can give better results especially if you are aiming for competitive keywords that need a bigger PPC campaign budget.
(3) Keywords that are too expensive to invest in, or are not really delivering much traffic should be put into SEO. This way, we can ensure that the SEM efforts are directed towards keywords that have a better ROI.
By focusing on SEO and SEM, you are automatically opting for a better approach than your competitors who are just focusing on either one of them. However, these approaches differ from one business to another, depending on the business goals. Therefore, if you want your business brand to be seen in the SERP, make sure you develop an optimum search engine marketing strategy, that would involve SEO, SEM or both together.
Read more: 3 Thing Your Competitors Can Teach You About Lead Generation