By Bryan Lim on Jul 5, 2019 5:30:00 PM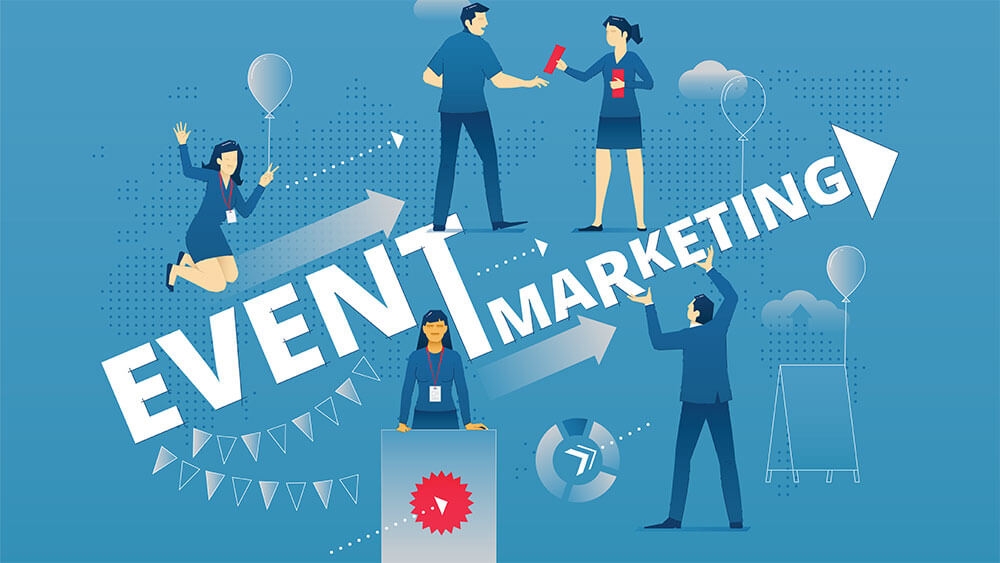 According to Bizzabo Blog, B2B events account for $512 billion in annual spend. With so much budget spent on events, are you doing enough to ensure a successful event marketing? After all, a well-planned promotional strategy is vital for a successful event. You want to get the word out, reach the right audience for your conference, trade shows or even corporate events in the run-up to its launch.

According to Marketing Evolution, 93% of event markers say their companies prioritises hosting events. With such significance placed on events, your responsibility as a marketer is to maximise attendance and build buzz for your event. With a combination of content marketing, social media, emails and even videos, you can maximise your results. Read more to learn our tips on how to market an event successfully.
Microsite
For some, you may choose to build a basic landing page and contact form on your existing website. However, consider setting a separate microsite for your event.
It will allow you to focus on your branding and SEO efforts son the event itself.
On your site, explain to your audience exactly why it will benefit them.
Be sure to come up with an interesting domain name and build the design around clear CTAs that brings visitors to a registration page.
Optimise SEO on your event website
You need to make sure your event landing page or microsite is friendly to search engines as it is vital for attracting visitors who may not already know about your event.
You will need to optimise for key search terms such as the topic of interest and the location of your event as people looking for search events likes yours will be typing these terms into the search engine. Ensure that you include SEO keywords in the title and headings of your website, and add as much content as you can to create more opportunities for attracting search engine traffic.
Blog about your event
Writing blog posts about your upcoming event not only generates interest and push for registrations, it only helps to improve your SEO.
Publish post regularly in the run-up to your event. They don't have to be very detailed, but what you want to do is to pique audience interest with a list of topics, contests and updates on the event. Include giveaways and door prizes to generate more excitement.
Popups on your site
Popups may be controversial, but they may boost your conversion rate. It ensures that visitors will be able to find out about your event, and you can direct them to your dedicated microsite or landing page.
Guest speaker pictures and bios
For events, inviting popular speakers can sometimes draw a massive crowd for your event. Ensure that you include a speaker page with photos of your guest speakers along with their credentials, experience, and why they're qualified to speak at your event.
Videos to showcase your event and speakers
With videos, you can get the word out better across social channels like Facebook, Instagram and YouTube.
Use a video to help you generate buzz with shots of the venue, details of the schedule and even footage of past events if you've run them before.
Back to the previous point, you can also create videos through Instagram and Facebook stories to showcase your speakers.
If a brand name is sponsoring the event, make that a priority in your marketing as well. People are drawn to credible brands, so anything you can do to build authority is essential. These gives attendees a preview of what to expect for the upcoming event.
Email Marketing
Emails are one of the most effective marketing channels, especially if you already have a list of subscribers.

Start your email campaign several months before the event

Announce early bird tickets and speaker lineups

Send email reminders regularly as the event date approaches

Include reminders about discount tickets deadlines and finalised schedule for the event

Do one last push for registration a few days before the event.
Hashtag
Create an interesting hashtag to promote your event on social media. Make it short and easy to remember. Ensure consistent branding and mentions on every post. This enables people who are looking for information about the event to find all relevant posts easily and is also a great way to generate buzz and boost engagement for your event.
Rebrand your social media profiles for your event
Make use of your banner graphics on Facebook and Twitter pages to show off your event. Ensure to include dates, hashtags and essential details.
However, if you are organising a large-scale event, you may want to consider setting up a separate social media account, especially for this event.
This enables attendees to engage with you and keep up to date on your latest updates.
Utilise influencer marketing
Inviting influencers in your industry may help you reach a wider audience and even improve registration. Encourage attendees to post on social media with photos and videos during the event to get the most out of influencer marketing.
Create an affiliate program
Affiliate programs can be an effective way to encourage influencers to write and post about your event. Start by creating a unique promotion code for each partner that offers a discount on registration. Then, each person who signs up for this affiliate scheme can then use this code to post about the event on social media.
Promotional codes not only encourage more people to sign up but also enables you to track who is generating the most referrals. In the end, you will then pay a referral fee to your partners for each ticket sale they generate.
Paid Ads
Make use of Google Ads to target keywords terms that your target audience may search for on Google. Also, social media advertising through platforms like Facebook and Instagram can help to increase awareness of your event and attract more registrations.
You may target individuals using demographics, interests and behaviour or even retargeting to those who have visited your event website but have not bought a ticket yet.
List on industry websites and directories
Many industry websites include a calendar or list of upcoming events that may be of interest to their followers. These websites are often well established and have strong SEO, so it makes sense to get your event listed on as many of them as possible.
While planning for your next event, remember to adopt these 14 tips you have just learnt.

However, this list is not exhaustive. After your event, learn from your own marketing experience.
What tactics worked best for you? What mistakes did you make? How can you garner attendance in the future?
Use this data to improve and combine it with your marketing creativity to run a more successful event in the future.