By Bryan Lim on Oct 19, 2018 4:50:00 PM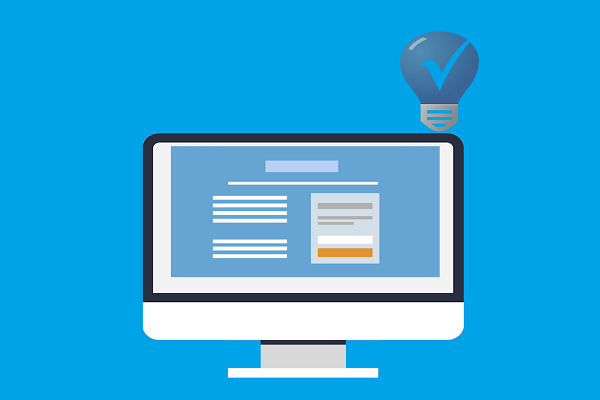 As more industries continue to move their marketing campaigns online, how can you continue to stay competitive and ensure you optimise your lead generation process? We look at one of the most important tool: an effective landing page. It is important as it aims to entice visitors and drive them down further down your marketing funnel. So how can you design a landing page that's effective enough to convert visitors and get them to subscribe?
Here, I will share with you 6 quick tips to consider when creating an effective landing page.
1. Use Video

Video has become synonymous with people today. In fact, more than 50% of people watch a video every day. Video has become one of the most powerful content in recent years. Not only do videos increase the duration of time a user stays on your page, but it'll also be able to better communicate a message you are trying to get across.

Videos aid you in explaining complex concepts with visuals and also allows you to explain a service in detail. Moreover, with the right content, context and tools, your video will help your brand leave a good impression on your user. So, include one on your landing page to improve your chances of conversion!

2. Carefully constructed copy

A landing page is there to persuade a user to convert. Visuals are important and can enhance the way visitors engage with your offer just like text. You could spend hours and hours on your landing page, making it the best-looking landing page ever created. However, if the copy isn't as persuasive, your efforts are just going to be for naught. So, take some time to construct your copy.

3. Call-To-Actions

This really is a no-brainer. After all, your CTA is going to be the last thing your user interacts with when converting on your landing page. Remember to make it short, sweet and obvious! Don't make your user search for your CTA, they would simply bounce if it is such a hassle.

Consider these:
- Size
- Contrast
- Image
- Location

Also, make sure your CTA benefit-oriented.
For eg.
- Get My eBook
- Give Me More
- Watch Right Now

Such CTA triggers emotions and makes your prospects more inclined to convert. Let them feel they have something to gain in return.

4. Simple

A good landing page is minimalistic yet appealing, presenting information in a non-intrusive manner. Use a clean and simple design with lots of white space to avoid distraction. Ensure your design does not increase the page loading time and keep the focus towards your subject of interest and CTAs.

If you do have a form, keep it short and request only essential information. Less is more. Your users will not convert if they find it takes up too much of their time. Test it yourself to see what form length works best for your business.

5. Mobile

Since half of all web activity comes from mobile, ensure that your landing page is mobile-compatible. It should have a responsive design to help increase your conversion rate. An effective landing page should look great on mobile devices and loads quickly.

6. A/B testing

Test your landing page with different versions to check whether it can drive conversion. Perform A/B testing to collect valuable analytics on how users interact with your landing page. With analytics, you can also tell how users landed on your page or what type of device they were using. Ultimately, your goal is to drive conversions by optimising your landing page.

You can implement A/B testing on:
- Headings
- CTAs
- Images and graphics
- Buttons
- Placement of page elements

More companies are realising the importance of having an online presence to connect with their users.
But homepages also do the same thing, how are they different?

The difference is that landing pages present a unique opportunity for business to build focused, customer-oriented marketing campaigns. Remember that while having an appealing landing page is great, they must also have well-structured content to increase the conversion rate. Every single detail will have an impact on your visitors. So, keep these 6 tips in mind when designing your next landing page!