By Pooja Vinod Kumar on Jul 24, 2018 10:05:20 AM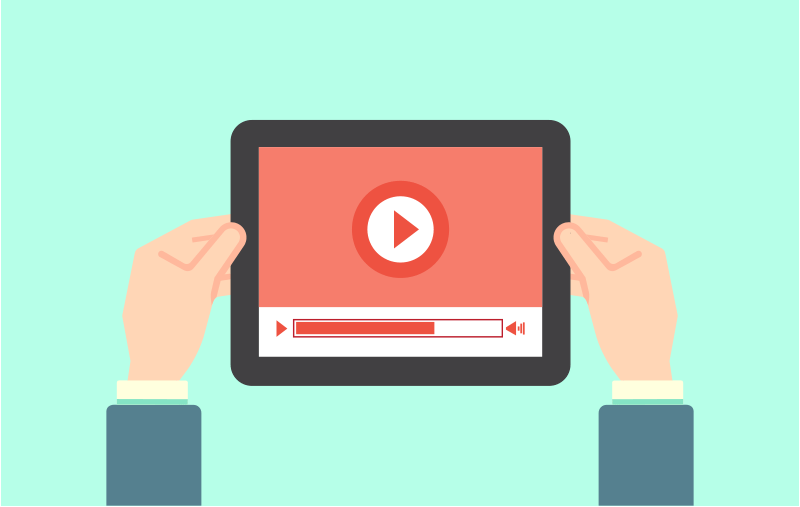 Videos could be a very powerful tool for lead generation. Many companies are starting to use videos in order to generate leads for themselves. There's no reason why your business should not make use of it as a strategy for lead generation.
Here are some ways you can incorporate videos in your next inbound marketing effort:
1. Through Social media
You've made a video informing individuals about the most recent product/service that your company offers. Once the video is up, what do you think is the best platform to channel your videos?
There are many ways to do it. You can upload your videos on your Facebook page and Twitter channel as a method for lead generation by moving clients back to your landing page. Also, remember YouTube has billion of users. Set up a YouTube channel and recount the story behind your item or benefit, or teach your clients on the most efficient method to utilise them.
Your aim is to make the video go viral and become the talk of the town. A video becomes popular depending on the title, timing and good luck.
2. On Your Landing page
Guests to your landing page may discover a type of lead generation Ebook or offer they can download. Instead of using paragraphs to explain, why not post a video that tells your visitors what they'll get when they sign up for your service or buy your brand? This sort of video is known as a "conversion video," a consistent and reliable type of inbound promoting, meant for accomplishing a particular objective. It's something more and more companies have begun to focus on as their customers value video over text.
Having videos on your landing page would mean customers spending more time there. That makes your search engine results page authority to go up, which means your ranking on search engines goes up as well.
3. Collect Leads Directly from Videos
There are various tools available online that enable you to add email capture to your recordings as a speedy and simple method for lead generation. Email catch likewise allows you to quantify the accomplishment of your videos.
At last, remember these three hints:
Before you promote the video, ensure you have your intended interest group, procedure and objectives plainly as a top priority.
Keep it short. People have short attention spans. Keep the video less than a minute.
Insert a call to action: "Join here," "Download this" or "Purchase now."
4. Embed videos in EDMs
The last method you can generate leads using videos is by sending EDMs. You can send EDMs via software like HubSpot, Salesforce or MailChimp. You should embed the video onto the EDMs and send them out to the targeted audience. In the email, don't forget to insert a call to action such as "Sign up now", or "Register now".
We began by saying that video has gone from being something that could be a chore to watch to just another part of online life.
As inbound video marketing becomes the internet's main form of content, video marketing will become a key tool for lead generation.