By Bryan Lim on Jul 19, 2019 5:30:00 PM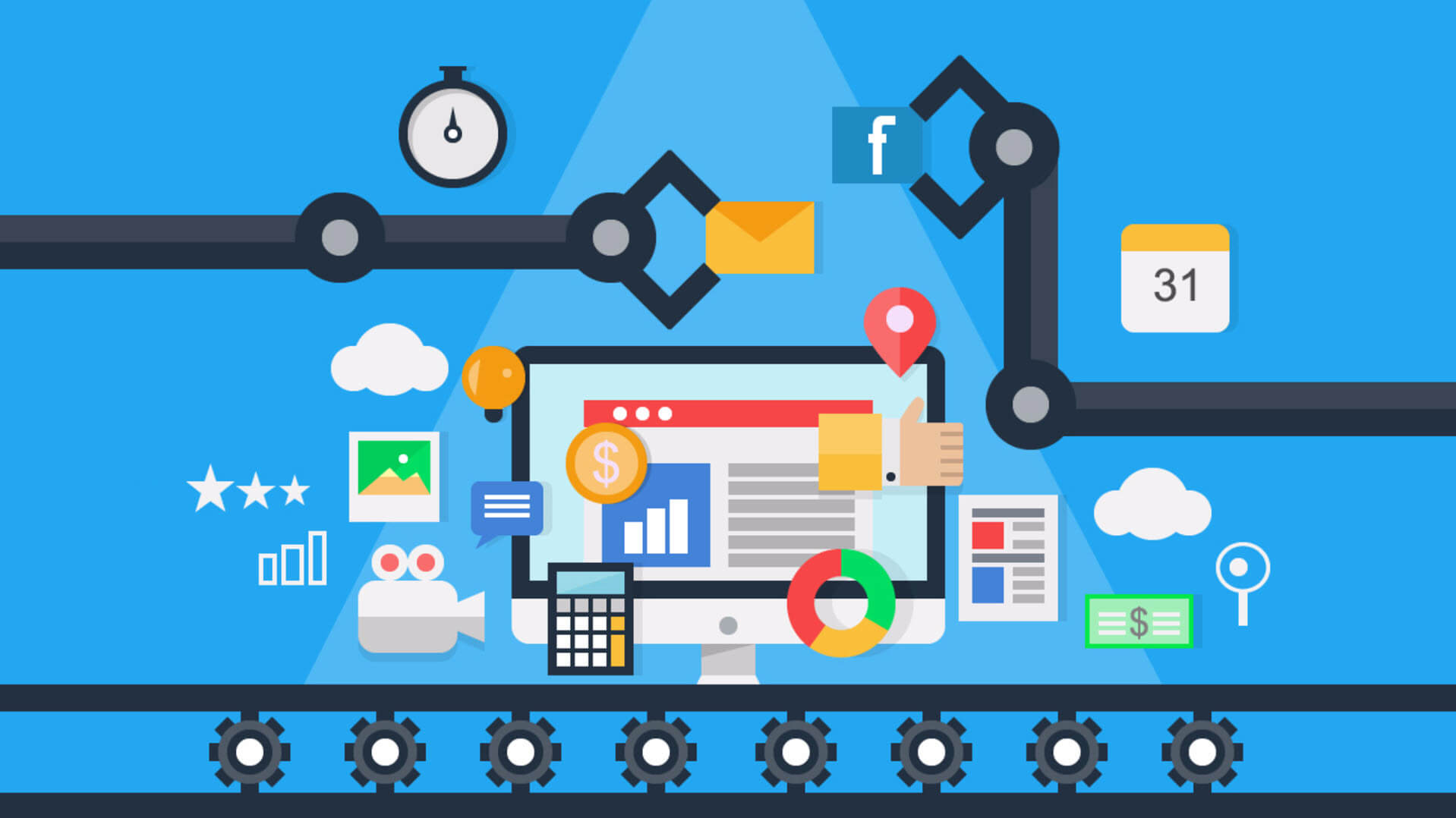 Gone are the days of having to remember to follow up with a lead, or websites that present the same offers to every visitor regardless of how they arrived on the page.
For big businesses who might have hundreds and thousands of customers interacting with them daily, marketing automation is surely a no-brainer. The question beckons for small businesses on whether you should invest in a marketing automation software, especially for those if you have not used it before.
So this blog post is to help you understand what is real and what is not about the marketing automation process.
7 Myths About Marketing Automation
1. Marketing automation is just sending messages automatically
With marketing automation, you can send messages to customers via different channels such as emails, social media, online and even text.
As simple as it sounds, yes, it helps to send messages automatically, so you don't forget about it. The benefit is that it helps to maximise efficiency, so you don't have to write and send the same emails to individual customers every day. It's all about personalising your message but delivering the right message to the right person at the right time, every single time.
With that, you can spend more effort on insights gathered from the data before deciding whether you should tweak the workflows to capture the interest of your customers better.
2. Just for email
As mentioned above, marketing automation can be used across many channels and not just emails.
Emailing may be the right place to start, but you can use it to open up more options for your marketing campaigns and opportunities for lead generation. By collecting more information on your customers like their phone numbers, you can find creative ways to market through them using your marketing platform.
Do more than just email marketing, make use of chatbots and forms and automate these processes to have conversations with your customers everywhere they interact with your brand.
3. Only for big businesses
It's worth an investment to replace some of your manual processes through automation, allowing you to focus on high-level activities.
With more marketing automation software available on the market, even smaller businesses can likely find a level of service that matches their budget. For smaller businesses, you should start by building up your marketing workflows on a small scale. Going forward, allow your processes to grow with your business, rather than to retrofit them to how you work once you start growing. Furthermore, most softwares out are offering free trials as well, use them to compare to see which offerings make the most sense for your business.
4. Robotic and impersonal
Sometimes, your marketing materials may come off as robotic and impersonal, especially in the case for those in the B2B industry. You should then personalise your content to make it speak to your customers.
Send personalised content through targeting and specificity. You can segment your audience in narrow workflows to ensure that each receives valuable content to what they have engaged with. That, in essence, is the point of marketing automation to make sure your content and messaging come across as personalised.
5. Won't replace traditional systems
To compete with the major players in your industry, you most definitely need to make use of some marketing automation software. It enables you to grow your business at a scale.
According to Emailmonday, the marketing software industry is growing at 30% annually, and those who aren't using are currently planning to do so within the next 12 months. Marketing tech is the future, and you should get on board to stay competitive.
6. Only boosts your marketing
Marketing automation will carry over into other aspects of your business, such as sales. According to MarketingSherpa B2B Marketing Benchmark Survey, only 27% of the leads handed over to sales from marketing are qualified. Marketing automation not only help you find leads, but it helps to qualify them, score and nurture them through the customer journey. That way, once your sales team gets hold of the leads, they are qualified and are much more informed to make a purchase decision. From there, it is up to their salesperson to pitch the business.
7. Once a deal is completed, marketing automation ends
Marketing automation lends a huge hand in the inbound marketing process, which is to drive leads into customers. But it doesn't end there. It also enables you to create opportunities for upsells, cross-sells, and future engagement leading to repeat businesses.
Create post-sale workflows that encourage people to stay connected to your business and look for upcoming sales, discounts, products and many more.
With marketing automation, the focus now less on primary execution and set-up. Marketers can now spend more time on generating creative ideas and strategies to market your products and services. As consumer behaviour continues to change, so does marketing, and there are exciting times ahead. Now let's all embrace this challenge!