By Bryan Lim on Dec 4, 2018 5:30:00 PM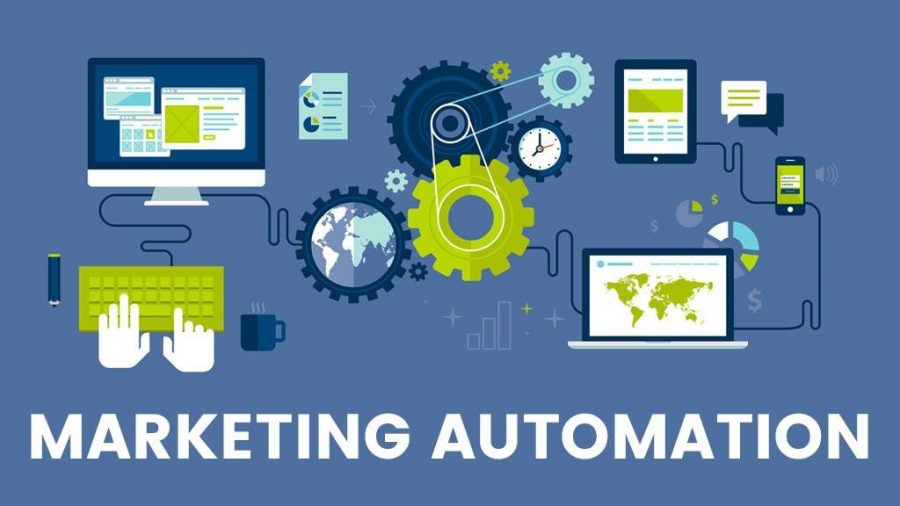 Are you still resorting to manual marketing task? I hope not. If yes, then it's probably time for you to start using marketing automation. Essentially, marketing automation is designed to automate marketing actions, cut down on repetitive tasks, better lead nurture process and to close more sales.

The benefits are:
- Improves productivity
- Automates manual workflow
- A centralised hub for actions
- Improves customer retention
- Tracks and monitors all campaigns

Still not convinced? According to CMO.com, 91% of successful users agree that it is vital. But how do you recognise your marketing needs one? Continue below for four ways to tell if your marketing requires automation.
1. You Spend your day on Manual Task
If you're spending too much time on manual tasks, it's likely time for you to adopt a marketing automation solution.

With marketing automation, you can automate the following:

- Social media management: Schedule shares across multiple channels to reduce time spent to publish across each channel manually
- Publishing: Much like above, marketing automation lets you schedule your blog post. All you need to do is load the content.
- Emails: You can build up an email template and clone multiples of it to keep the brand message consistent. It also enables you to automate email follow-ups to engage your leads and prospects better. Furthermore, it provides insights such as data on email opens, bounces, unsubscribes or clicks.
- Workflows: Perhaps one of the most important. It allows you to set up a series of automated actions based on predetermined rules. For HubSpot, it will enable you to send an automated nurturing email which is determinant on the contact's actions.
2. Different platform for different tasks
Are your content management system (CMS), email marketing solution, customer relationship management solution (CRM) and social media channels are under one umbrella? If yes, you need marketing automation.

With HubSpot, you have access to all marketing software needs, including:

- CMS
- CRM
- Email Marketing
- Workflows
- Social Media
- Landing Pages
- Calls-To-Action (CTA)
- Ads
- Reporting
3. Lack of Dynamic Database
A customer database is important but how you manage it is even more crucial. If you're manually adding or removing contacts, not segmenting contacts or have a lack of insight into individual contact records, its time probably time for you to adopt marketing automation.
With marketing automation, it helps you turn your static contact database into a more dynamic one by:

- Automatically adding or removing contacts to your database. A new contact would be added to your database when a website visitor fills out a form. Likewise, when someone unsubscribes from a mailing list, they get removed via automation.
- Segment contacts into list or groups based on demographic, psychographic information or even recent actions. For example, you can categorise your contacts into buyer personas.
- Through individual records, you will be able to understand the recent actions by user done on the website. For example, which page the user has seen or which content has the user downloaded.

Therefore, with a centralised hub for your marketing, sales and customer support, you will be able to provide a consistent experience for your customer regardless of their stage in the buyer's journey.
4. Performance Data
For every marketing campaign, there is a goal. However, to achieve that goal, there are individual components that funnel up to your goals. These projects could be blogging, CTAs, social media promotion, landing pages, workflows and even email marketing.

For example, HubSpot marketing automation allows you to tag projects by campaigns.
Data obtained could include:
- Landing page visits
- Bounce rates
- Email opens
- Email click through
- CTA submissions and so on

With marketing automation, it enables you to track each project's performance, thereby enabling you to make changes to them with the aim of ultimately hitting your campaign goal.

After all, the only way to prove marketing success is to have numbers to back them up. While you may have tracked data, you want something that pieces all your data in a single platform. Moreover, some platforms categorise common metrics such as sessions and impressions differently, leading to skewed data.

To sum it up, marketing automation helps you gain a holistic view of all marketing performance. And with HubSpot reporting function, you can customise your view of these data with a dashboard. And there you have it, four ways for you to tell if your marketing requires automation. If you have not done so, get started today!