By Bryan Lim on Nov 7, 2018 5:34:08 PM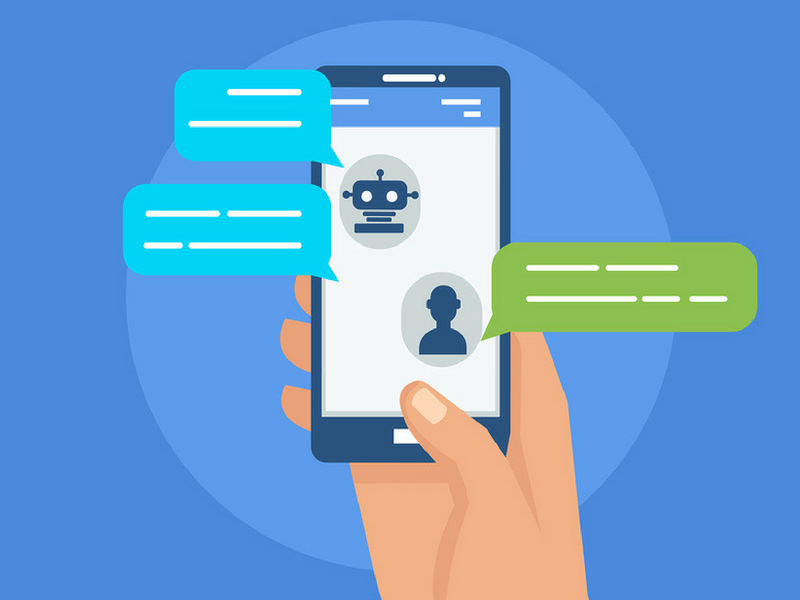 For businesses, automation is the way to go as we look to remove the constraints of human limitations. With every new development, we are moving a step closer to a more connected and digital future. The use of chatbot allows businesses to automate their sales and support services to provide a more personalized experience for customers.
Have you implemented chatbots into your website? If not, here are 4 reasons why you should get started.
1) Cost Effective
With the implementation of chatbot, companies can cut down their expenses of hiring customer support representatives. In fact, it is also cheaper to invest in a chatbot. Moreover, new employees would require training and time, eating up more resources. It can cost up to thousands for dollars to employ one. Furthermore, not forgetting the additional cost of training and onboarding. And with problems of workforce attrition, the expenses will only continue to increase. With chatbot, it offers greater time and cost savings.
2) Faster Response Rate
If your business receives a lot of inquiries, chatbots can take the load off your customer support team. The chances of losing a customer is instantly reduced by replying through an automated chatbot. They can also act as the first point of contact, by screening calls from customers and only redirecting them to human agents when required.
Also, people are now more smartphone-friendly and demand more responsive services. They prefer to do their own research before inquiring about your services. Ensure you are keeping with expectations by creating an experience which caters to the modern-day customer. Therefore, investing in a chatBot will be a prudent investment for you.
3) Uninterrupted Customer Service
According to chatbotsmagazine, 91% of unsatisfied customers never come back to you again.
Using a chatbot, you can acknowledge your customer with an automated reply. It lets them know that their complaint or inquiry has been received. Furthermore, this also gives your customer support representative ample time to structure a detailed response to the customer's request. Thereby, allowing companies to attain a customer's goodwill.
After office hours? No problems!
Chatbots can provide uninterrupted customer service 24/7, even in different time zones or public holidays, giving an approximate time period of when customers should expect a response. Most importantly, this communicates your dedication to helping your customers – be it your prospects or even current clients.
4) Ensure a closed-loop circle of learning
The more interaction with your customers, the more a chatbot can learn about them. Build your chatbot such that it allows them to learn from you while adding to their knowledge. This way, live agents can work together to deliver an improved customer experience that nurtures your customer throughout the entire lifecycle. With a hybrid set up, the potential knowledge your chatbot can learn from chatting with customers is immense.
There you have it, 4 reasons to use chatbot to improve the user experience.
However, it differs from business to business. Both machine learning chatbot and command based chatbot have their pros and cons. While command based chatbots can give more reliable and grammatically correct answers, they fail to provide questions out of their knowledge base. As for machine learning chatbots, they become smarter with time, learning from past questions and answers but require a vast amount of learning data. The benefit of both is it allows you to engage your customers in meaning conversations, offering quicker and more accurate support service. As chatbot technology advances, we move back towards a more conversational way of doing things.