By Bryan Lim on Mar 20, 2019 5:45:00 PM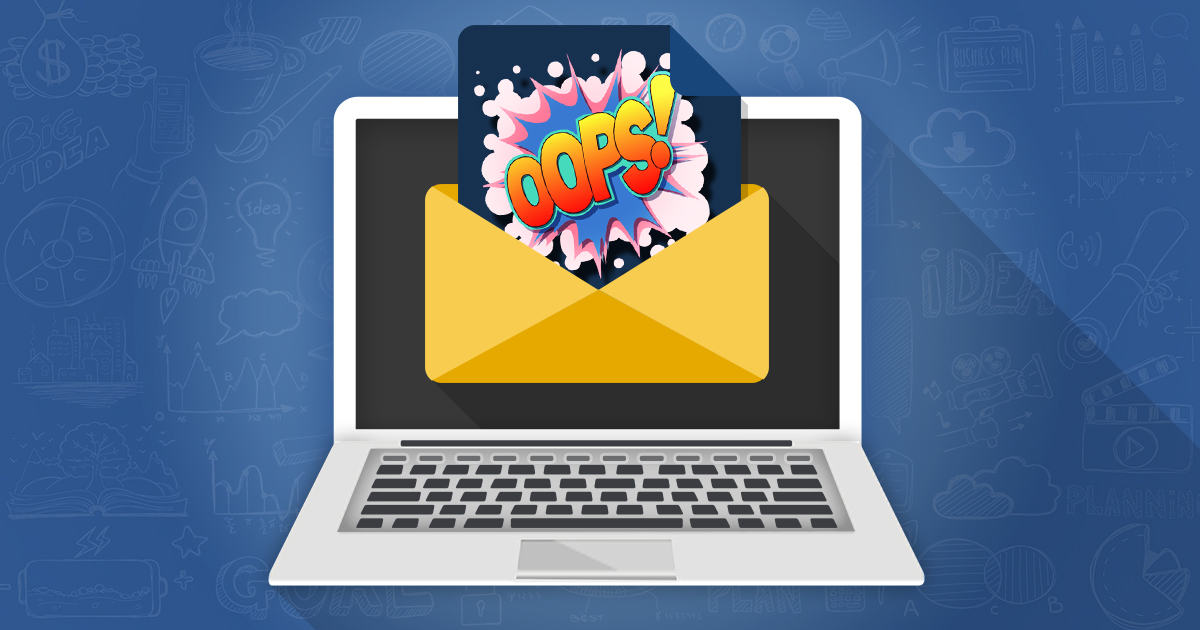 You probably already know what are the Dos when it comes to email marketing. But are your current practices undermining your email marketing results? We give you an overview of the seven email marketing mistakes starting from delivery from email to content and finally to customer journey errors which you might be committing.
So, here are seven email marketing mistakes that may be affecting your email marketing performance.
1. You bought your list
When you buy a list of emails from a third-party, you are not granted permission by your recipient to receive your messages or offers. Therefore, the likelihood of your email marked as spam is high when you communicate emails to your purchased list. Despite having created a highly relevant content or offer which is of interest to your recipient, your email goes into the spam folder. Find out how to defeat spam here.
2. No contact information or unsubscribe button
You need to include contact information as well as giving recipients the option of unsubscribing to your marketing emails. Not including these will render your email as "spammy".
3. No Pre-Text
It is essential to include pretext – which is the display text next to your subject line. It gives the recipients some quick insight into what your email is about. You have up to 50-100 characters to use with your subject line, to further engage your readers to open your email.
Unsure of what to add in your pre-text? You could personalise your email, tease an incentive or even writing something funny that relates to the body of your email. However, remember to keep it concise and exciting.
4. Lengthy emails
Most recipients have a short attention span. Your long wordy emails may be packed with amazing benefits, but it may be too overwhelming for them to read. Moreover, relevant information may be overlooked.
Yes, emails are an essential form of communication and people do read emails. However, do keep it short and concise.
5. Poor subject lines
Subject lines are more important than you think. According to Blue Corona, 47% of email recipients decide whether or not to open an email based on the subject line. This means that hours spent of crafting the perfect email body could be for nought if you don't pay enough attention to your subject line. Your subject line should capture the recipient's attention by using intriguing words that reflect the content of the email. Also, ensure that your subject line isn't too long and make use of A/B testing to determine the winning format for future sends.
6. Moving people down the funnel too quickly
Yes, emails are an effective part of your marketing strategy. However, it needs to reflect the right stages for the customer (individual buyer's journey).
A compelling email coupled with an engaging subject line won't be enough to cut it. For example, a user could have just registered an interest in your new eBook, and you proceed to send decision-related content such as consultation or demos. It does not resonate with where your buyer is in their buyer's journey. They are probably at the awareness stage looking for ideas or answers. Therefore, they are unlikely to respond accordingly and worse, likely to lose a lead as a result of that.
7. Not segmenting your audiences
Efforts for an otherwise great email could be for nothing if you are not sending it to right target audience. Assuming a prospect is already interested in your engaging your services and continues to download other content offers such as eBooks or infographics. You should not continue to send him content that he has already downloaded. Here is where having proper segmentation and workflows does its magic. By segmenting your audiences into a different email list and continue to educate them with relevant content, you will be able to guide your customer through the buyer's journey. An email which they have already downloaded or irrelevant email that doesn't concern any of their needs will only leave them confused and be uninterested in engaging with any of your future emails.
Knowing the mistakes allows you to be aware of the specific email errors in consideration when crafting your next email. Now, with the knowledge on seven email marketing mistakes, you will be less likely to make them.