By Pooja Vinod Kumar on Sep 20, 2018 9:54:40 AM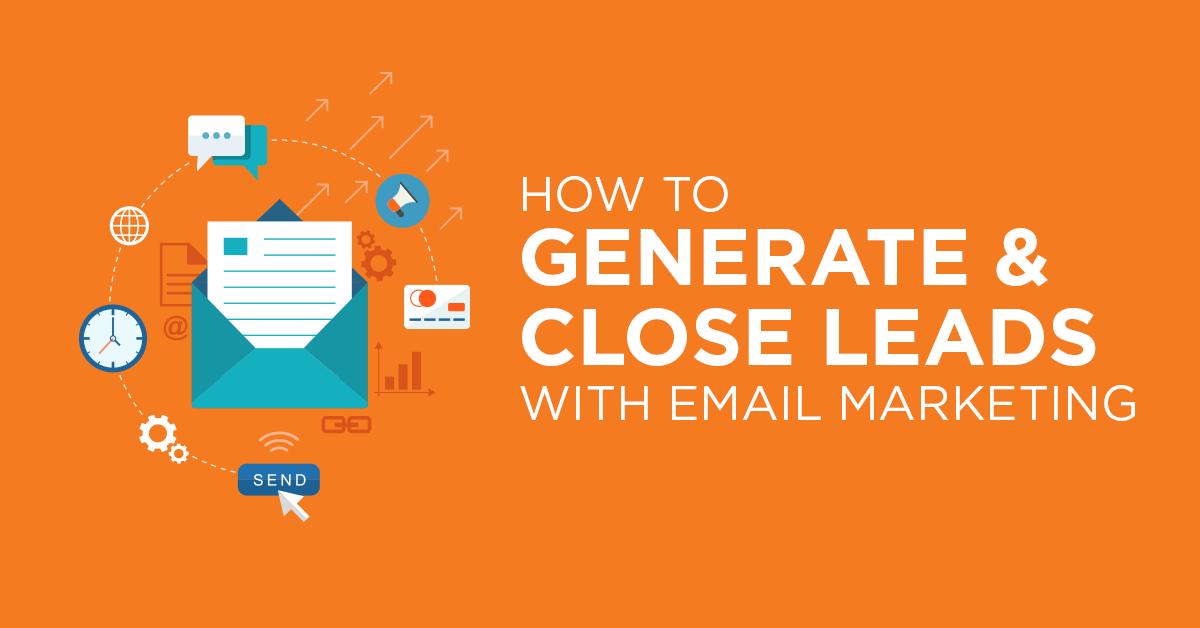 To some people, email marketing is an overlapping part of inbound and outbound marketing. "Spamming" is a word that is enough to scare people away from hitting the "send" button.

In fact, email marketing is still an effective practice that can consistently deliver a high Return on Investment (ROI) for your business if used properly. That is because using an appropriate way of delivering your email, can effectively build trust with the visitors, and trust itself is the most important "currency" in this era since word of mouth is how people develop trust in a brand.

Your customers are the ones who will help you to continue the buying process for others by sharing their experience with people they know – therefore the delight stage is crucial to turn them into promoters if you still remember the inbound methodology!

So, how can we send emails that build trust and convert? Let's check out the points below:

1. Offer email with high value and relevant content
First, be sure to ask for the visitors' contact information on landing pages. Many businesses do not collect email addresses anywhere on their site! While inbound marketing emphasizes that before we can close leads into customers, we have to nurture them until they are sales-ready, email is a channel that aids you in the nurturing phase. If you do not collect emails from your leads, how can you possibly nurture them?

Besides, make sure your content is relevant to them! Each lead should be nurtured based on their interests and lifecycle stages, and you can determine it by looking at the pages they have visited or content they have shared on social media platforms. Good nurturing can make your message relevant to the leads and potentially win you a new customer!

2. Set up Behavioural Emails
Behavioural emails can be defined as the practice of sending automated, targeted emails to your contacts based on historical interaction. This is all based on a user-focused approach to send an email – actions that your leads take would determine what kind of emails they receive.

This has proven to be effective. According to a study from MarketingSherpa, 39% of marketers said that "automatically sending emails based on triggers" was the most effective tactic for improving email engagement.

When you send a behavioural email, you are creating a highly personalized experience! Therefore, setting up triggered emails can make your leads or visitors feel like they are interacting with human beings, and not robots.

3. Segment emails according to subscriber behaviours
Okay, by now you probably understand that we have to create highly relevant content for the readers of our email so that they don't simply delete our email or worse, mark it as spam.
So, how can we determine the relevance of content to our respective readers?

This can be done by segmentation.

Segmenting makes your email more relevant to your readers, and thus the open rate, click rate and the number of sales can be increased.

There are several ways to segment your readers, such as based on:
- The time when the visitor signed up
- The pathway that the visitor signed up for

Segmentation is seemingly simple but an important part of your successful email marketing. Segmentation is what helps you send the right person, the right message, at the right time. The DMA, a Data & Marketing Association, found that 77% of email marketing ROI came from the segmented, targeted and triggered campaigns.

Therefore, using segmentation, you can combine content and context together which can help you write the best emails in the world and make sure they connect with your audience and don't waste their time.

4. Design your Email
While developing email marketing tricks is geared at moving leads deeper into the sale funnel, there are three design and copywriting elements that marketers should be mindful of:

(1) Subject line
A subject line is the first thing that determines whether a person reads your email. Therefore, spend some more time thinking about ways to improve your subject line. Remember not to use sales-y words like "free" that much, or it would be easily marked as spam.

(2) Imagery
The human brain generally pays more attention to images than text, and we also comprehend images 60,000 times faster than text!

Therefore, using images that can convert and reinforce your idea is much better and quicker than giving your reader a paragraph of text.

(3) Call-to-action (CTA)
To effectively close leads into customers, lead nurturing is an important part of the process. The best way to educate and nurture them is to have them consume your content: whether in the form of eBooks, webinars or videos.

Therefore, your email needs to effectively advertise your CTA. Make use of action words, such as attend, download, read, try now, etc.

Also, make sure the CTA button is clickable and visible on all devices that people may use to check your email, especially mobile phones or tablets.

5. Make sure your emails are sharable
People would always forward emails to their friends, family or colleagues. Therefore, not only do you need to make it easy for them to read, but you should also encourage them to share and forward the email to someone they know.

There are some ways you can do this:
- Add a button that automatically formats an email for them to forward
- Add a sign-up link so people who get the forwarded emails can view and sign-up to your products/services easily
- Add social sharing buttons so people can share your email through Facebook, Instagram, Twitter or other social media channels

There you have it! Hope this post will help you master email marketing to convert and close leads!