By Bryan Lim on Jun 10, 2020 12:45:00 PM
According to research, more than 200 million individuals on Instagram visit a business profile daily. Given that the average individual spends about 53 minutes on the Instagram platform daily, you could say that the potential reach for Instagram Marketing is huge.
Amongst all social media platforms, Instagram has shown to produce the highest engagement rates. As a result, more businesses are shifting more attention to grow their business with Instagram.
If you have not done so, here are 6 reasons why businesses should start investing your efforts on Instagram Marketing to grow their business.
1. Huge Reach

Launched only in 2010, Instagram has now grown to be the 3rd most popular (excluding social messaging) social media platform worldwide, just behind YouTube and Facebook. Now, it has more than 1 billion monthly users worldwide.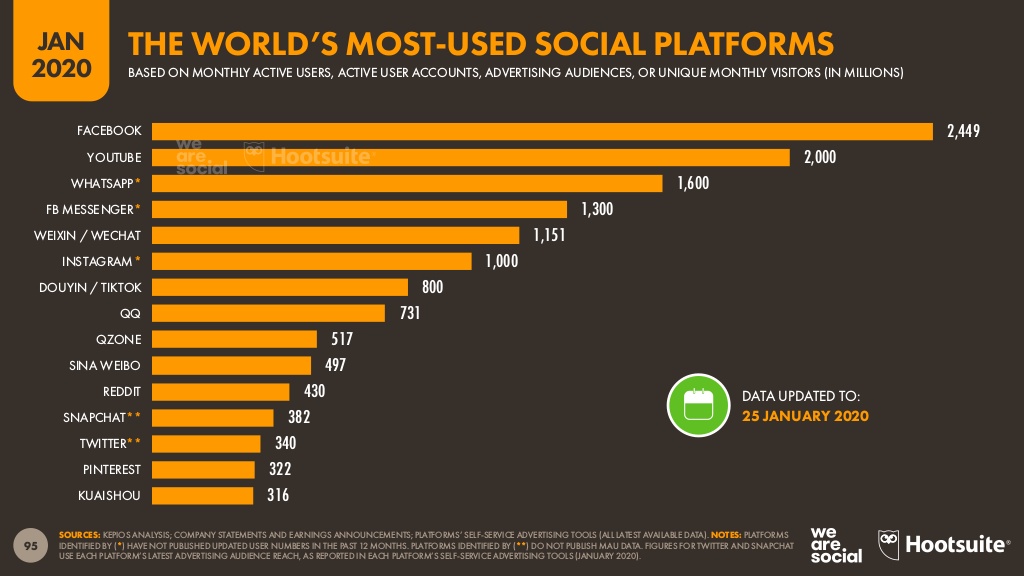 With a huge reach, you can tap on Influencer Marketing (made popular by Instagram) to reach and help more individuals learn about your business. There are more than 500,000 influencers on Instagram and counting. Depending on your budget, the type of influencers you work with can range from celebrities (>500,000 followers) to micro-influencers (5,000 – 20,000 followers). There are many considerations when it comes to Influencer Marketing. Are you looking at increasing sales, increasing awareness or even engagement?
If engagement is your goal, you should consider micro-influencers as they tend to have a stronger bond of trust with their followers. When micro-influencers market your brand, it feels more of a recommendation from a friend rather than a commercial advert.
Moreover, according to Brandwatch, 60% of Instagram users discover new products on the platform. The platform offers businesses to reach out to more customers.


2. Effective Alternative Sales Funnel

Instagram continues to release more features to improve the user experience. Not only that, but it is also gradually transforming the eCommerce landscape, make it easier for businesses to sell online. Even traditional brick-and-mortar businesses are moving towards Instagram. There are already thousands of businesses selling their products and services exclusively through Instagram, and this number is only going to increase further.
When done right, it is an alternative marketplace for you to showcase your brand and draw in buyers. Even if you are not looking for direct sales, Instagram is still an important tool to help you maintain relevance in this competitive world.


3. Stay Ahead of the Competition

Unlike other social media platforms, Instagram offers businesses the opportunity to keep up with their competitors and the response from your customers. Customer expectations may change, so it's good to keep up with the market as well as new developments.
Also, you get to see what your competitors are doing and how successful they are. Sometimes, you may learn a thing or two from their marketing strategies and campaigns and implement it into your strategy.


4. Cost-Effective

Instagram is also a cost-effective way for your digital marketing campaigns. Unlike YouTube and Facebook, you don't have to spend a lot on creating unique content.
According to webfx, advertising on Instagram cost between $0.20 - $2 for the CPC model and $6.70 per 1000 impressions for CPM model. As compared to Facebook ads, Instagram ads are relatively cheaper.
However, this cost also depends on other factors such as season sales (holidays and events), gender (it is more expensive to advertise to females than males) and the type of market (B2B or B2C).


5. Promotes Brand Loyalty

It is much easier to sell to customers who keep coming back to you. Ensure that you engage with them on a personal basis and make them feel that your brand really does care about them.
To do so, you need to interact with your customers by reacting to their posts, feedback, and listening to criticism. Your satisfied customers will then become your spokesperson, promoting your brand via social media, word of mouth.


6. Enhances your Rank and Authority

Having a website is essential for your business to grow, but that isn't enough. Instagram or social media marketing, in particular, is becoming more important in SEO rankings because it drives traffic to your site.
To truly establish yourself as a leader in your industry, you need to be open to different forms of marketing such as Instagram. Already, there are a ton of Instagram tools to help you achieve success in Instagram. With digital marketing, you should continue to test and test. Some marketing channels may prove to be more effective than others, but there is no one size fits all. Your different marketing channels may in fact complement your overall efforts to help you grow your business.