By Pooja Vinod Kumar on Aug 3, 2018 3:54:25 PM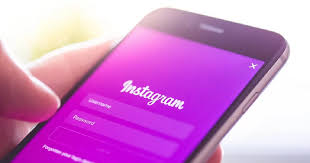 Instagram is getting increasingly popular day by day, especially among the millennials. In order to keep up with this trend, you need to start using Instagram in your social media marketing strategy. This is a sure shot method to keep you ahead of your competitors who are constantly getting better and better at the game. Here are 6 ways to do marketing on Instagram:

1. Start Simple
Sure, you want to be creative, but that doesn't always mean you need to complicate things. You can start by putting together simple Instagram content from quotes by famous people or even from your own boss. That would involve getting your CEOs and other executives to become active by recording short snippets of themselves sharing their views on the latest industry news and trends. It doesn't need to be Hollywood material, it just has to be relevant.
2. Promote your Instagram everywhere

This statement is self-explanatory, but it also means you need to engage this channel in the same way you do your other social networks. For instance, have you enabled social icons on your homepage or do the product pages connect visitors to your social channels? An Instagram icon should be added as well.
When setting up your Instagram account, you should start by connecting with Facebook to pull in your existing friends, but this is just the start of promoting your channel. You should run Instagram campaigns across your social media platforms and start sending out reminders to employees, brand-ambassadors, and partners (basically anyone who's established a positive relationship with your brand) to use your business hashtag and any hashtags that are relevant or important to run a marketing campaign.
3. Use Influencers

Your page is great, but if you have other people out there also sharing your content, you are more likely to not only increase your followers but also increase your sales. Find brand advocates to promote your brand and your products. Also, if possible, find influencers, or any like-minded organization with a larger fan base than you, and establish a relationship. Talk them into sharing your content, promoting your blogs or create a mutual deal where you share each other's content. These allies will be a huge catch for overall growth.

4. Tell a story

Using Instagram Stories have become the essence of an Instagram marketing strategy. There are currently more than 250M+ daily story activities and that number is only going higher every day. Stories create opportunities for you to display new products, help drive engagement, and create more interaction between you and the customers. Short-lived, engaging content is looked highly upon by the new generation of consumers. Because of their short attention span, consumers love seeing content that gets the point across but is still visually captivating. Instagram stories have a variety of ways for you to build your brand and, ultimately, encourage future sales.
5. Think outside the box
Instagram is all about the visual; the artistic and the creative. Followers don't want to be directly sold to, they want to be inspired, and seek the beauty in a product or brand. Don't be afraid to try an out-of-the-box idea to make your brand stand out from the crowd, and don't forget to hype it up a bit; use the Boomerang function to create fun, bite-sized content, and the story function to spark the imaginations of your followers.
6. Ask Your Audience to Caption a Photo
People LOVE to caption photos. This type of interaction hits the real "sweet spot" of the intention of social media. Put a product in a weird or precarious place. Have a model or a spokesperson (or even better a celebrity) to make a funny face. Participate in an activity that has gone viral and take a photo of it. Can you imagine how many water bottle flipping photos and videos are out there? You can still use some fun and representative hashtags, but leave the caption blank and watch the comments fly down your feed.
These are some popular methods you can use for your next Instagram campaign. Coupled with other content marketing strategy, Instagram marketing can be a very powerful tool for growing your business and generating leads for your company. Don't forget to listen to your Instagram followers and see what content they would like to see on your page.