By Bryan Lim on Dec 7, 2018 5:30:00 PM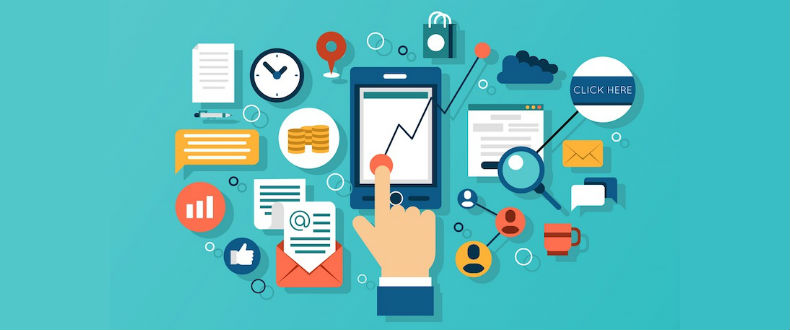 Nearly everyone has an electronic reading device, be it a phone, tablet or even a Kindle.
Reading is one way to obtain information quickly and make use of downtime. eBooks are especially ideal for busy decision makers.

Early marketers have likened eBooks to something like a long-form blog post. Since then, technology has improved, and people's behaviour has changed. So, the concept of eBook has to change as well.

To answer the question: Yes, it is still relevant but only if you do it right.Ebooks are still valuable and essential in your digital marketing strategy, especially for B2B businesses. They are a form of content which helps to convey a large amount of information in a professional yet accessible manner.

Here are some of the reasons why eBooks are still relevant in your digital marketing strategy.
1. EBooks Are Professional and Impactful
Of course, anyone can write and publish on today's web. However, publishing an eBook will help you position you as a kind of expert that is similar to those who appear on bookstore shelves.

EBooks are especially great when your target audience is in the B2B Business. A well-designed and well-written eBook also positions you as a thought leader in your field. Moreover, it is a preview of the care and effort you put into your work. In other words, you build trust with your B2B target audience. Hence, they will more be willing to work with someone like you.

2. EBooks give you versatility for Marketing
They are seen mostly in the top of funnel marketing, very early in the marketing process. However, you can find uses for almost anyway in your marketing campaign.
Now, let's consider the three-stage buyer journey which most digital marketers adopt:

Awareness stage: An eBook can define a problem or provide a step-by-step "how-to" to guide.
Consideration stage: An eBook can walk readers through buying criteria for a solution.
Decision stage: An eBook can review the value buyers would get from using your product.

As above, eBooks can be used in the buyer's journey. In other words, marketers often use them throughout the lead nurturing process. eBooks work well on other channels as well. Another alternative is social media ads such as Facebook. They are usually used an ad offering to drive visitors to the landing page to download the eBook. A way to help you capture your leads.
3. EBooks help your Content Marketing Strategy
Content marketing means providing relevant and informative content to your customers and prospects. Other than the benefits it offers to your target audience; another is the usefulness for content creation.

An example: You can break your most useful eBook into a series of blog post. Likewise, it could also work in reverse. They could also be used to churn out a checklist, infographics, videos, or other forms of content which is easier for your target audience to digest.
With this, you are accelerating your content creation and strengthening your SEO which depends very much on content as well. With a strong content marketing strategy and SEO to boot, it improves website ranking and lead generations overall.
4. EBooks Help Your Team Members Learn and Grow
Although this point is not really about your customers or prospects, it is essential to the growth of your team and ultimately your strategy. The more time your team spends researching about the topics or issues in your field, the easier it'll be to communicate those ideas to your potential customers.

Some people might think eBooks are old-fashioned. However, they are a tried and tested way to connect with your potential buyers. To make better purchasing decisions, decision makers are always hungry for information. And with eBooks, you help satiate their hunger to make better business decisions.

Verdict: Yes, eBooks are still useful in Digital Marketing strategies.

That said, your digital marketing strategy should not revolve only around eBooks. Complement it with your other strategies or channels to help your business grow.