By Migelie Luna on Sep 23, 2022 4:15:32 PM
What do customers who search for you online think of you? Have you examined their perceptions of your company? Wherever people locate your company, do they receive the same message?
Your corporate identity is mostly shaped by your online presence, the material you create, the articles you share, the comments you leave, and the online discussions you participate in.
Your ideas, authority, and areas of interest are highlighted. Your online content—posts, videos, articles, and engagements—helps people who find it trust you for very particular things. Here are the six recommended actions you can do to increase brand recognition and maintain your clients' attention.
Data About You
Semantic search on your website, along with other marketing and branding content, are all a result of the data flow. In order to find responses to questions posed online, search engines examine data.
It is important for searchers to be able to access your data.
You'll have a difficult time building a solid reputation and being trusted, as well as succeeding in marketing, branding, and advertising.
Your brand is reflected in everything you do online. Your brand awareness will grow as you interact with customers and potential customers more.
All of that information about you, your company, has an impact on how clients and customers view you.
Create Brand Awareness
A online presence brand strategy attempts to inform people about your company, pique their interest in your goods or services, and make them view your company as the answer to their problems.
Regardless of where your customers find you, they will be able to recognize your company if you are consistent with your logo, brand colors, font selection, messaging, picture kinds, and voice (funny, serious, or clever). Oh, look! [YOUR BUSINESS] is discussing [YOUR BUSINESS TOPIC] and answering inquiries about precisely what I was interested in learning.
Brand recognition benefits you in this way. People start to recognize and trust your company as a resource as they regard you as an authority on your subject.
And the more they do, the more probable it is that they will buy your product as a solution to their problem.
The more you are used as a resource, the more people will think of you as their first port of call when looking for information.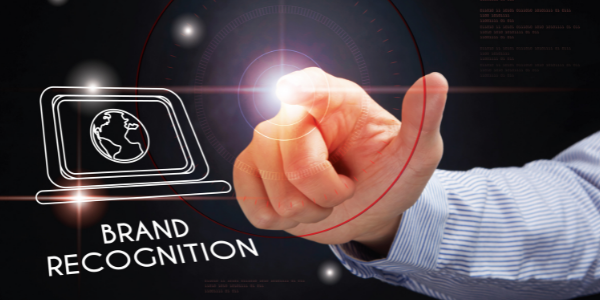 How to Increase Brand Recognition Online
Create a business persona and let it shine everywhere you have an online presence for the best results in increasing brand recognition. It's more than just a brand with a well-known logo, like Coca-Cola.
It is more comparable to Richard Branson's Virgin Group of companies. The reason for this is his online presence's influence, perception, and reach.
To improve your company's visibility, you don't necessarily need to comprehend the calculations, but you do need to put in the effort.
Here are six strategies you may follow to establish your brand and gain popularity online:
Be Selective
Select your activities carefully. Decide on your area of expertise and stick with it.
Deliver genuine, targeted content that will be of actual use to potential consumers.
You'll achieve quicker, more profound outcomes if you maintain your focus and are judicious about what you post online.
Have A Style
Give your company a character, and let it come through. Be authentic, in other terms. Avoid hiding behind facts or adopting a "safe" character that simply repeats what is already known. Exude excitement.
Wherever you appear on the web, people will be able to recognize you in part because of your individuality.
Realize your humanity and be yourself. People will find it simpler to relate to you.
Be Consistent
As soon as your audience starts to comprehend you, they begin to believe you. Display your company's beliefs consistently in both your content and behavior.
Maintain a tight focus on your information and present it in a number of ways across numerous online venues and platforms. Respond to every comment on a blog post or a social media post to show that you are interested in your audience.
Be Intentional
Create a brand for your company. You want your company to be recognized (have brand awareness) for the same qualities that make you who you are as a person.
Align your guiding principles, values, and objectives with your company's identity. And just as significant is who you want your company to develop into.
All of your online activity should reflect these principles.
Invest Time
To attract new consumers or clients, your company needs to have an online presence. Don't hesitate to respond when someone questions you. React to comments made on social media posts.
The internet is a two-way street. Potential clients are those who interact with visitors to your website or other platforms. Give them the time they need and deserve to get to know your company.
Evolve
The modern economy is dynamic, and technology advances. Keep up with the latest online best practices. Ensure that the platforms and technology you use to engage with your audience advance and change as your business does.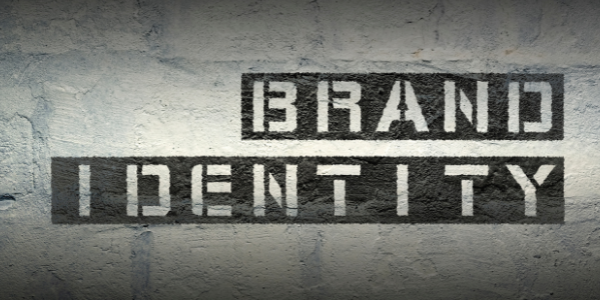 Your Brand's Technology And Identity
You need a comprehensive understanding of your company's brand in order to select and implement the appropriate technologies for your organization.
Making decisions about your brand awareness initiatives is easier the more certain you are about your company. Your brand is reflected in everything you do, including the content of your blog posts, the graphics you use, the podcast guests you select to interview, and your marketing and advertising.
Putting these measures in place will aid you in developing the best technology-related marketing strategies.
These phases are the cornerstones of a successful brand awareness plan, regardless of whether you develop your own strategy or work with a digital marketing company.
For more interesting and informative content, subscribe to our blog!