By Migelie Luna on Jul 8, 2022 1:34:31 PM
In contrast to traditional marketing strategies, firms are now adopting digital marketing techniques more and more to raise brand awareness, develop a customer base, and achieve higher Return On Investments (ROI).
There are several reasons why you should have a digital marketing strategy in place if you run an e-commerce business. In this post, we'll discuss the value of digital marketing, its advantages, and why e-commerce companies need to implement this approach. But first, let's cover some fundamentals.
What is Digital Marketing?
In a nutshell, digital marketing is the umbrella term for any marketing initiatives that make use of technology or the internet. Companies use digital channels like search engines, social media, email, and other websites to communicate with present and potential customers where they spend a lot of time online.
What is e-commerce?
E-commerce without digital marketing is incomplete. E-commerce is included in digital marketing, a broad phrase that refers to the practice of leveraging modern technologies to promote goods and services.
It is a line of business where all transactions—both purchasing and selling—take place online. Digital marketing can help your e-commerce firm develop in this situation because it is the only channel that can do so.
There are various ways that digital marketing can help your e-commerce firm expand.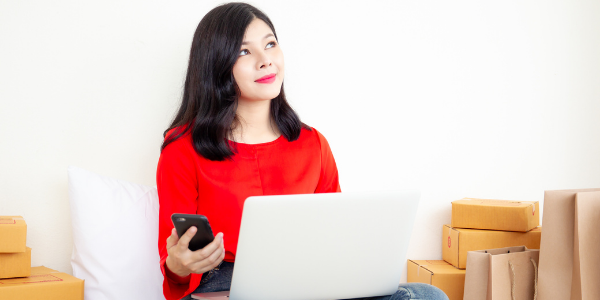 1. For a Higher Search Engine Ranking, Invest in
Search Engine Optimization
By incorporating pertinent keywords linked to your products or services on your website, search engine optimization, or SEO, is a digital marketing method you may utilize to increase organic traffic.
Relevant keywords are terms or phrases that people use to look for information on search engines like Google, Bing, or Yahoo. The more clicks a website receives, the higher its search engine rating and the more visible it becomes, particularly if it appears at the top of search engine results pages (SERPs).
2. Chatbot Automation
Even if you currently have a FAQs page, some consumers may have uncommon inquiries that aren't covered by it. By using a chatbot, you may automate your answer and engagement rather than responding to each person individually.
If you don't know what a chatbot is, it's a combination of the words chat and robots that mimic human speech. You must establish the proper tone and offer options that your consumers can select when using chatbots for automated responses for them to receive the appropriate response to their questions.
3. Remarketing Campaign Can Help Lower Cart Abandonment
Even if it's true that nobody can win over everyone, that doesn't mean you can't try to. You can convince people who visited your e-commerce website with a remarketing campaign in addition to addressing the issues that cause customers to leave products in their shopping carts, such as the requirement for account creation, the absence of security measures, the lack of payment options, and the high cost of shipping.
Remarketing is a term used to describe a digital marketing approach used by firms to show advertisements with alluring promotions or offers to visitors of e-commerce websites and persuade them to give the goods or services they had previously looked at another look.
4. Build Credibility With Customer Reviews
Gaining the trust of your clients can aid in the expansion of your e-commerce firm because it is the cornerstone of all relationships. Allowing people who have used your services or purchased your goods to submit reviews on your e-commerce website will help you win the trust of your target market.
You should be aware that their opinion has the potential to be your most important digital marketing asset because it can affect the choices that other people who want to do business with you will make as well.
Then, think about adding a customer review area to each product page on your e-commerce website to persuade potential customers to buy.
5. Keep Prospective Customers Informed With Email Marketing
Email marketing is a further element of digital marketing that can support the expansion of your e-commerce company. This approach is frequently used by businesses to keep clients informed about their goods or services. To simplify their consumers' life or facilitate their decision-making, they can also give useful information.
But you need to create an email list if you want to succeed at email marketing. Similar to a contact list, but with email addresses of clients who are interested in learning more or receiving pertinent information about your niche instead of phone numbers.
Here are some pointers for growing your email list.
Encourage consumers to sign up for discount coupons and other special promotions by using pop-up inquiry forms.

Send out a survey

Including a call to action button with lead-generating forms will encourage site visitors to obtain whitepapers and other sector-related information.
6. Use the Search Bar and Advanced Product Filtering
No matter how many things you have to offer and how beautifully you market them online if your clients can't locate them on your e-commerce website, it doesn't matter how many products you have to offer. Consider employing advanced product filtering and a search box so customers can locate anything straight away without having to click on every page.
Your e-commerce website will benefit from having this functionality by enhancing user experience and simplifying the purchasing process for clients. After all, people can locate what they're looking for and have more time to consider their alternatives by simply changing the category to reflect their preferences for the type of product, price range, material, and color, or typing the product name.
7. Develop Your Online Store Through Social Media
Social media sites like Facebook and Instagram are being used for online purchasing as well as for connecting and corresponding with family and friends. Businesses are now connecting the social media market with their e-commerce website to grow their e-commerce business on social media.
Integrate your e-commerce website with a social media marketplace so that clients can quickly and instantly make purchases from your social media page.
Potential clients will benefit greatly from this option because you may convince them to visit both your website and your social media profile at the same time, killing two birds with one stone.
Customers can visit your e-commerce website by simply clicking the "View On Website" button on your social media page if they want to learn more about your goods.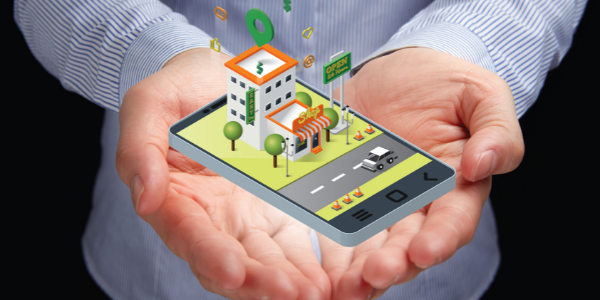 Final Thoughts
Use effective digital marketing techniques to grow your e-commerce company in Singapore and elsewhere. You can reach out to more people and encourage them to make purchases the more you embrace the possibilities and pay attention to the digital marketing trends.
For more interesting and informative content, subscribe to our blog!