By Migelie Luna on Sep 16, 2022 3:15:07 PM
Are you trying to provide your company, service, or product as much exposure and influence as possible? In that case, Google Ads' new Performance Max Campaign might be your best choice.
Performance Max Campaigns are designed to assist you in expanding your reach as quickly as possible.
We'll delve into these Google Ads and discuss what they are, what they have to offer, and how to set up Performance Max Google Ads for your company. So let's get going!
Source: WordStream
‍What is Performance Max?
A goal-based campaign type, Google Performance Max uses automation to target and deliver ads based on your chosen conversion goals.
Google effectively tests and determines which ads work the best for your needs here using machine learning.
In particular, Performance Max varies from Smart Shopping in that it may be utilized for lead generation and eCommerce. Shops may analyze and improve online sales and in-store goals using Google's new tools, and they can also access new audiences throughout the entire Google inventory.
Advertising on Search, Display, YouTube, Gmail, and Discovery are all included in this.
Through the use of Google's machine learning algorithms, the advent of Smart Bidding enables advertisers to maximize their budget by delivering more precise forecasts of how alternative bid amounts would effect conversions or conversion value.
Additionally, Performance Max provides deeper reporting and insights.
Along with measuring performance by day of the week, day and hour combined, and top-level campaign performance, you can also view location performance.
How to Set Up a Google Ads Performance Max Campaign
Get Performance Max going and customize it to fit your unique business objectives. If your campaigns haven't already rolled over, you can update them on your own and find out more here.
Your prior Local and Smart Shopping campaigns' settings, assets, and learnings will be seamlessly carried over to Performance Max.
While you're prepared, keep these points in mind when putting up Performance Max campaigns.
Campaign Structure
Unless you want to segment for things like budgeting or target allocation, it's ideal to keep your campaign structure simple and condensed so that the system can push for optimal performance with additional data sources.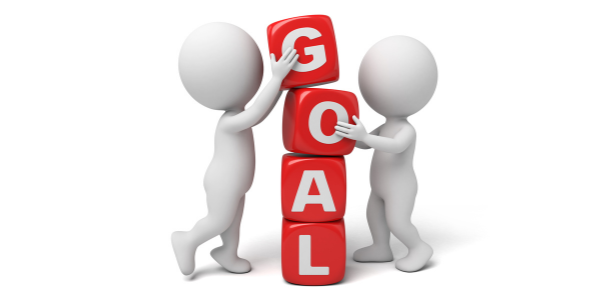 Campaign Goals
Next, decide on the lead aim for your conversion campaign. Select "Purchases" for online shopping or eCommerce, and "Calls, Forms, Chats, etc." for lead generation or services.
Location Targeting
Make sure to select "Presence: People in or regularly in your targeted places" after selecting the area that will be the focus of your campaign. Otherwise, those who are not in the designated areas might see your adverts.
Asset Groups
After upgrading, it is advised to upload more creative elements so that you may start using the new inventory straight away. If you don't provide any video assets, Google will automatically create one for you, which is a very unsatisfactory option. It is sufficient to create a straightforward video using Canva or another editing program.
Exclusions
You may also upload your customer list and remove them from all targeting to help you attract new clients.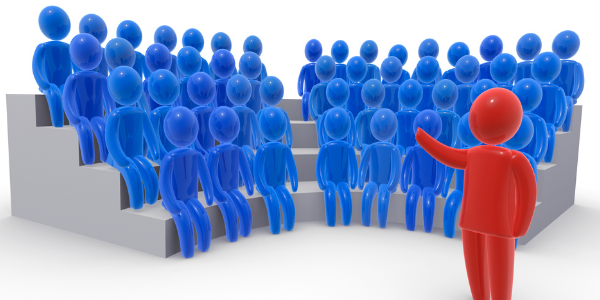 Audience Signals
Audience Signals is a signal that Google Performance Max utilizes to identify the most suitable potential clients from your data. To make this easier, upload any customer lists, including email and phone numbers, to "Customer Match."
Make a list of your best-performing terms from Standard Shopping and Search under "Custom Intent." Utilize "Interests" to target individuals based on pre-established interests, and use "Website Visits" to target brand-new users based on data from website visitors, leads, and transactions in your account.
Data Feed
Giving Google Performance Max as much product information as possible is crucial for eCommerce because it has a big impact on the effectiveness of your shop's campaign. This contains information about the brand, MPN/SKU, UPC Code, descriptive titles, Google Taxonomy/Categorization, product type, various photos, etc.
Bid Strategies
Here, you have a choice between two bid strategies. There are two options: Maximize Conversions (with optional target CPA) and Maximize Conversion Value (with optional target ROAS). For Google to gather statistics, new accounts should begin with Maximise Conversions.
Accounts with historical data can go directly to tCPA or tROAS to accomplish those objectives.
When to use Performance Max
Now that we are aware of how Google Performance Max campaigns operate, who stands to gain from them? The following uses are suggested for Google Performance Max based on the new technology and features:
Achieving particular advertising and conversion objectives
Optimizing your campaign's performance, including but not just considering which platforms your ads run on
Using a single campaign to advertise over all of Google's channels
Extending the value of conversions and reach of keyword-based Search campaigns
For companies looking to target customers who are more likely to convert, Performance Max campaigns can be a potent tool. Make sure to spend some time learning about this campaign's operation and how to make the most of it.
When you're prepared to set up a Performance Max campaign in your account, we advise beginning with a trial campaign with a modestly allocated budget. By doing this, you can try out different things before making significant changes to your account, such as reorganizing your campaigns or reallocating your budget.
For more interesting and informative content, subscribe to our blog!