By Migelie Luna on Jul 27, 2022 10:01:26 AM
With 500 million monthly active users and the third-most downloaded app globally, TikTok is a well-known social media network that you've probably heard about. While Gen-Z uses the medium to display their creative side, other brands use TikTok to increase visibility, engage younger consumers, and exhibit a lighter side of themselves.
Furthermore, because of the industry's phenomenal expansion, there is a sizable audience waiting to be won over by forward-thinking and inventive B2B businesses. TikTok was placed higher than Instagram, Google, and Twitter in a 2021 Kantar research for ad equity! So why do you still wait? See if TikTok is a good fit for your B2B brand.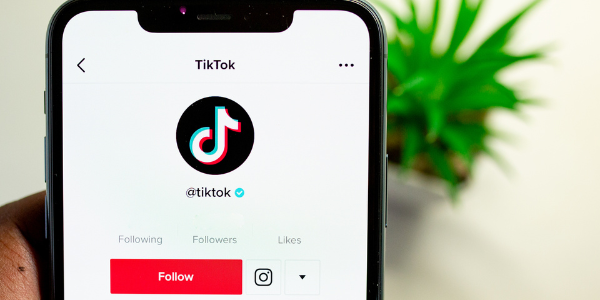 Do B2B Marketers Have Success With Tiktok?
This loaded query is frequently avoided by B2B marketers. And we can't blame them! TikTok for B2B marketing is still largely unexplored despite its widespread success. But sadly, we're here to cut through the clutter; if you can't help but fervently concur with the following four points, TikTok might be a terrific content marketing platform for you.
You Have The Ability To Produce Distinctive, Innovative Material
TikTok's unique nature means that businesses must use creativity to draw in their target audience. On this quick-paced app, a straightforward commercial or sponsored post might not cut it. It needs engaging content to succeed on TikTok as a B2B brand, so get ready to put your creative thinking cap on and try out some new formats. You'll discover what kind of content is effective and where you need to step up your efforts as you experiment more with the material you publish.
You Wish To Connect With A Primarily Younger Audience
It cannot be disputed that Gen-Z users predominate on TikTok. 35 percent of TikTok's global audience is between the ages of 19 and 29, and 28 percent is under the age of 18, according to Business of Apps. This shouldn't stop B2B brands from exploring the world of short videos, either. You have the chance to connect with these younger audiences by joining the platform, which will also help you build brand recognition among viewers who will (eventually) be looking for your company.
It's Important To Humanize Your Brand
According to new research from Linkedin, emotional appeals to an audience's feelings are considerably more effective than rational arguments in B2B marketing campaigns. And since TikTok is a very individualized platform designed for one-on-one human connection, it is the ideal medium for adding a more human touch to your B2B marketing content. For "dry" industries or businesses that have trouble explaining a highly technical offering, this can be extremely helpful.
You're Okay With Having To Wait Longer For The Findings
TikTok is no exception to the difficulty of measuring return on investment on social media platforms. Keep in mind that brands generally use the platform to raise consumer awareness of their brands. As a result, metrics like video impressions, likes, and shares will be your primary focus. Therefore, don't anticipate your TikTok B2B marketing activity to immediately result in leads, revenues, and conversions. You'll need to have patience because it's a long-term investment.
How to Effectively Communicate on TikTok - B2B
Since the global pandemic, TikTok's popularity has increased quickly, and it appears that this trend will continue in the near future. As a result, how businesses use the app for all things B2B is becoming more and more crucial.
Here are some essential details on what constitutes efficient B2B platform communication.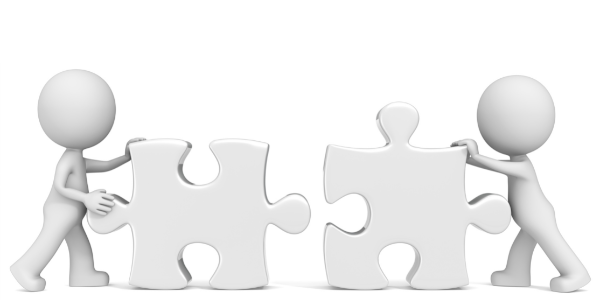 Don't Be Afraid To Develop Personal Connections
The aim of lead generation in B2B marketing is to create a personal network of contacts that will lead to long-term business. Building rapport is therefore essential for B2B marketing on TikTok, especially during the buying cycle.
Why? It gives you the ability to show off the standards of ethics, morals, and business practices that you uphold.
You may set your business or the business of a client apart from the competition and develop your brand by engaging with your target audience.
Knowing your target audience's demographic is crucial because B2B businesses often operate in a niche market (which undoubtedly also applies to TikTok). Compile and assess accurate data to draw them in successfully.
Your data focus might come in a wide range of qualitative and quantitative sizes and forms. In general, keyword research and Google Analytics are two of the more successful data collection techniques.
However, one of the best ways to have a better idea of who your possible target audience is is to analyze your clients and where their wants and interests lie (along with relevant hashtags within your niche).
By actively browsing the SERP to understand the user's intent for various terms, you may even ascertain the types of searches people are conducting.
If you combine your SERP findings with keyword research & Google Analytics demographic data analysis, you should have a clear idea of who your target audience is.
Research The Important Jargon
B2B organizations are far more likely to want to purchase services or goods from a professional who is knowledgeable with their terminology, procedures, and even the factors they must take into account when making a purchase.
Therefore, learn their language if you want to interact with your target audience!
For instance, a B2B company selling office equipment for £20,000 shouldn't write an impassioned copy that tempts the reader to make an impulse purchase.
Instead, the focus should be on empowering the potential customer and removing emotion from the decision-making process.
To improve the overall functioning of the business, the equipment is being purchased. They must set aside their emotions from the decision-making process and take into account both the benefits and drawbacks of the purchase.
It's crucial for marketers to realize that lead generation will be more successful with strategies that capitalize on the distinctions between B2B and B2C marketing.
Marketing is always person-to-person, regardless of the distinctions in the B2B or B2C lines that a marketer works on.
The capacity to establish online connections with other business-to-business (B2B) marketing professionals is crucial; just because TikTok wasn't designed for professionals doesn't mean it can't be effectively used to network.
Some hashtags can be used to connect with other business people and potential leads.
Similar to picking SEO keywords, a small business should pick hashtags or buzzwords that will make it easier for customers to find them.
Participating in audio trends that are compatible with your brand, objectives, and target market is another way to get discovered and network with possible leads.
Pick and choose the trends that will assist you to achieve your marketing goals instead of blindly following them.
TikTok has the potential to remove the psychological barrier that traditional B2B marketing frequently leaves behind, and it might be a helpful creative outlet for companies looking to switch things up and stand out from the competition.
By exhibiting your company's personality and competence, raising brand recognition, and encouraging viewers to move down your marketing funnel, a B2B TikTok video should ideally sell passively.
TikTok may be a good fit for your company's image and aims if you still don't think so.
Like any other component of your marketing strategy, TikTok is about showing potential customers what makes you unique.
Create a new version and show folks how it's done if you don't like what your rivals are doing on TikTok.
Recycling Benefits the Environment
Informative, educational videos are a great way to reach potential customers without directly pitching them. Your B2B marketing strategy almost definitely already includes producing engaging blog material. On TikTok, recycling similar information provides a variety of benefits.
To begin with, you've already done your research and produced content that you are confident would be beneficial to your target audience.
Second, by employing this tactic, you might potentially boost the number of leads in your sales funnel.
By condensing aid or advice into manageable recommendations, you demonstrate your company's expertise and thought leadership while also indirectly promoting your services. A TikTok video may persuade viewers to read the entire article on your website.
The most crucial thing is to start using TikTok for your business, no matter how you do it. Create one or two videos to familiarise yourself with the app's functionality. Focus on publishing material for your audience after learning more about them.
Trial and error is inevitable, but keep in mind that TikTok is an entertaining platform! Users don't anticipate perfect, polished videos from it. Your audience will sense your enthusiasm if you are inventive and try new things with your films.
What kind of B2B video will you create initially, then?
For more interesting and informative content, subscribe to our blog!