By Bryan Lim on Jan 31, 2019 6:05:14 PM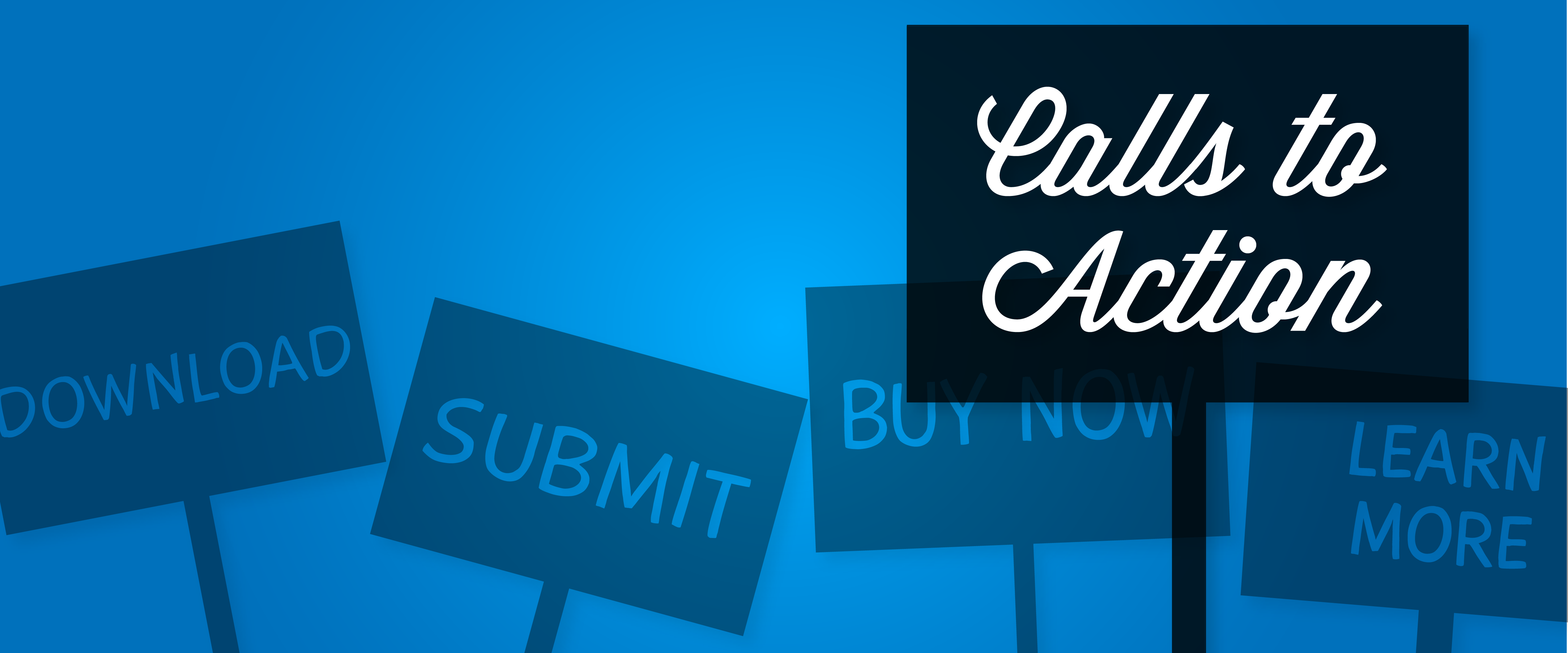 If you are an active user on the internet, you are probably used to seeing many calls to action (CTA). It is arguably the most essential part of the copy as it affects conversion.
CTAs help to drive users to take the desired action. These could be:
- Signing up for a webinar
- Downloading a content offer
- Subscribing to your blog etc.
These are lead magnets, which are great start points for the lead nurturing process.However, are you sure that your CTAs are effective? Here are 8 ways to help you optimise your CTA for better conversion.
1. Be Brief
You should keep your text short and go straight to the point. Make use of strong words and verbs to drive user action. Such examples could be "get started", "learn more" or "join for free".
2. Invoke Urgency
Create a sense of urgency or FOMO (Fear of Missing Out) to prompt users to take action or risk losing whatever you're currently offering. Such offers could be online webinars or even a short-time promotion. Use words such as "start now", "sign up today", "limited" or even "reserve your spot" as an effective way to boost conversions.
3. Use Reverse Psychology
This type of CTA has become very popular recently. Rather than just offering a choice of "yes" or "no", use reverse psychology to push users towards conversions.
For example, ask a question like: "Want to generate more leads?" with two available options such as "Yes, I want to generate more leads", or "No, I have enough leads".
Reading this causes the user to think about the opportunity cost of turning down if they were to reject the idea of learning more.
4. Personalise Your CTAs
According to HubSpot, having personalised CTAs increases your conversion rate by 202%. If you are already using HubSpot, this does not mean merely putting "Click here [firstname]!" as your CTA everywhere. By personalising, it means to use the available data contextually. With adequate reporting and analytics, you can tailor your content and appropriate CTA to drive conversions depending on the buyer's journey of the user (lead or customers).
5. Use Responsive Design
Ensure that your website is mobile-compatible and that you are using responsive design which is easy to read and navigate. The same goes for your CTA. Check that your users can easily miss the placement and appearance on a variety of screen sizes as buttons which are scaled down. Ensure that your CTA remains visible and prominent.
6. Utilise Contrasting Colour And White Space
Your CTA should one the first thing that the user notices. Avoid distraction by surrounding it with plenty of white space around your CTA to help it stand out. Size or font can also play a part. Ensure that the design draws the eye towards the CTA.
7. Your CTA should be a Button
CTAs can be in the form of hyperlinked text, graphics or images. However, according to Crazy Egg, the button works best. They believe that: "The call to action is so important, so essential, and so overwhelmingly powerful that you should not attempt to make yours anything but a button."
So, experiment with your button design and make sure to use contrasting colours.
8. Check, Test And Refine
First of all, ensure that your CTA is being tracked to monitor performance, so you know that it is working. Just like most of your digital marketing strategies (SEO, email marketing, or even social media), it goes through an ongoing process of testing and continuous improvement as you learn more about your audience behaviour (through analytics).
One method to use is A/B testing. Segment your audience (10% & 10%) and show them different versions of your CTA. Compare the performance and send out the winning version (80%) to the rest. Tweak some variables such as colour, placement or copy of the CTA to compare the performance.
So, follow these quick tips to give you head start on optimised CTAs and make sure you don't waste your time with ineffective copy and graphics.