By Migelie Luna on Jul 25, 2022 1:47:40 PM
There is no shortage of choices when it comes to digital marketing. But more importantly, you probably already know what you want: marketing supported by a top-notch creative team that excels at both marketing and innovation.
Consequently, you are faced with a challenging decision: Do you work with an agency or try to keep your marketing in-house? Each of these concepts undoubtedly has advantages and disadvantages.
An agency specializes in a wide range of topics, whereas an in-house marketing team only focuses on a few niches of marketing. This is the major distinction between an agency and an in-house marketing team.
Planned marketing expansions for 2022? Bravo for you. However, the next concern is how to go about it. Basically, you have two choices:
Create an internal marketing team

Engage a marketing company
Both methods have advantages and disadvantages, and depending on your company, either one may be a wise choice. We'll go over each of them in this article and explain why your ultimate decision might not be as clear-cut as you might believe.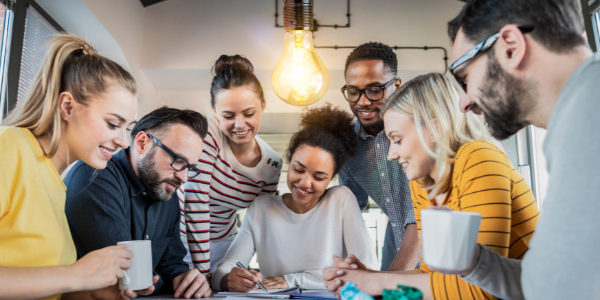 In-House Marketing Team
In-house marketing management provides a lot of benefits, which can make it quite alluring.
An in-house marketer is more familiar with your business. There won't be any doubts about who you are as a company or what you do as long as you train them properly.

They will be devoted to your business and interested in its long-term success since you sign their paycheck. You will all have a personal and financial stake in the business' success, after all.

The team will only focus on your business. There won't be any other tasks to divert them.
Despite all of this, there is no denying that depending only on an in-house creative team to oversee all of your marketing and innovation initiatives presents significant difficulties.
One of the biggest is that, especially now when there is a labor scarcity, it is uncommon to locate a single marketing professional who is proficient in all forms of marketing and works only for your business.
Consider this: You'll need someone who is knowledgeable about the many digital marketing strategies now in use, keeps an eye out for emerging trends, comprehends your content, and can handle both copywriting and graphic design.
It can be very difficult to locate this person. In most cases, the employee in question is already employed by a digital marketing firm.
It's also important to consider the possibility that you lack the ability to control expenditures. Whether or whether you are currently engaged in a marketing campaign, hiring someone full-time also implies paying that person full-time.
You'll need to continuously come up with tasks for them to complete. Not working on a project right now? You'll have to continue paying that guy, though!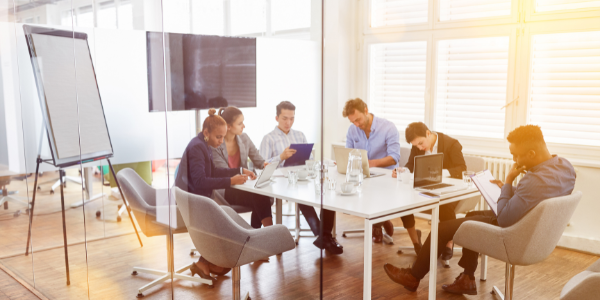 Digital Agency
Using a digital marketing agency to oversee your creative marketing and innovation activities offers greater flexibility and experience than hiring someone in-house. Think about the following:
First off, a digital marketing agency is familiar with what strategies have produced results for rival brands to yours. You won't be used as a test subject or a guinea pig for any novel, unproven marketing strategies. Agencies that specialize in digital marketing provide years of experience.
If your business is more established, some of your strategies can be antiquated. A reputable agency is aware of this and may support marketing and innovation initiatives by adding a fresh creative team.
Your ROI can be raised in a variety of ways by outsourcing your marketing team. One of them is that you'll spend less money overall. By reducing spending and other costs, a digital marketing team will almost always be able to provide you with a more focused, adaptable, creative, and innovative staff.
You won't have to find, hire, train, manage, or provide new hires with perks and 401Ks. As an alternative, you can work with a digital marketing agency on a flexible, project-by-project basis or for longer contract terms that work for you. By doing this, you can cut costs while improving ROI.
The aforementioned relates to another crucial point: if you employ a creative staff, you can worry that you aren't giving them enough work and begin coming up with new initiatives to keep them occupied. You would be wasting your time, talent, and money if you did this. With a workforce dedicated to digital marketing, this won't ever be an issue.
Do you value innovation and creativity? It ought to be. Being on the bleeding edge of technology is a specialization of digital marketing agencies.
These departments typically employ a number of people whose main responsibility is to keep tabs on everything that occurs in the field of digital marketing. They may therefore track tools and technologies, ensuring that they keep an eye on emerging digital marketing strategies.
Last but not least, keep in mind that a digital marketing agency will have a creative staff that is specifically knowledgeable about your industry. They'll have knowledge of the appropriate terminology, images, and marketing strategies for your particular field of expertise. You can find talent that is tailored to your specific location and industry.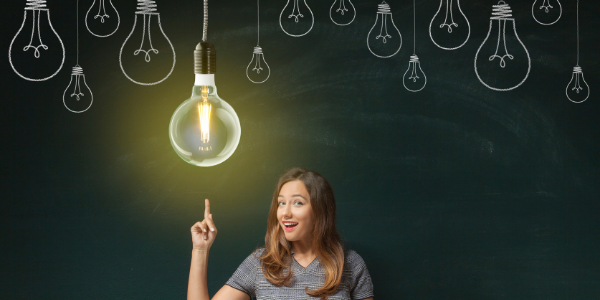 Conclusion
The agencies' strengths are in the areas where the internal team struggles. Since internal staff members are more qualified to suggest content and brand messages to agencies because they are immersed in the corporate brand, most businesses choose a hybrid strategy. Their breadth of resources and level of skill might be constrained though.
Utilizing agencies could be quite cost-effective, especially if you have a limited budget and even no crew at all. For instance, agencies can handle paid advertising campaigns, optimize your websites for specific keywords, and create creative content like brochures, videos, and adverts. Both outsourcing and going it alone might be the wise, economical choice that produces the finest outcomes for your company. We'd be happy to talk with you about your marketing issue if you're having problems deciding the best course of action.
For more interesting and informative content, subscribe to our blog!