By Migelie Luna on Sep 14, 2022 3:13:29 PM
Did you know that a single email has the potential to secure your content high-caliber coverage, hundreds of backlinks, and thousands of social shares? This is the strength of online PR.
The press release of the past few decades has been disrupted by digital PR, which is having an impact on the digital marketing industry. It is the nexus of social media, content marketing, SEO, and conventional public relations.
In a nutshell, brands utilize digital PR as a tool to develop their businesses and establish an online presence. The days of merely employing print media to increase brand recognition are long gone. Businesses now use blogs, podcasts, emails, and other platforms to connect with potential clients.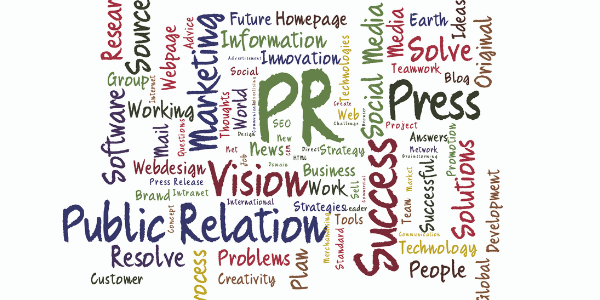 The Definition of Digital PR
A smart technique to spread the word is through digital PR. Getting in touch with online or off-site influencers who are considering what you have to say is important (and may be willing to share your story with their audience or quote you in their content).
Blogging communities, social media influencers, and journalists might all be potential outreach targets. The trick is figuring out who these individuals are and developing a strategy. Once you've done that, you can begin to draft unique pitches that will stand out in their inboxes among other emails.
What Distinguishes Traditional PR from Digital PR?
Traditional and digital public relations are distinct in a number of ways, even though they both require spreading your message to a specific audience. The primary distinction between digital PR and traditional PR is that the former occurs mostly online.
Additionally, it frequently has a more personal touch than conventional PR, which frequently uses generic language. Online PR allows you to reach your target audience through a variety of channels, such as blogs, social media networks, and email newsletters, each with a unique approach, as opposed to traditional PR, which might only have one spokesman for a business on TV or radio, for instance.
What Relation Does SEO Have to Digital PR?
Through the use of numerous strategies, including on-site content optimization and the creation of high-quality backlinks, businesses can improve traffic to their websites through SEO, which is an online extension of traditional marketing. By acting as a tool for online outreach, digital PR goes above and beyond SEO.
This means that you're not just considering SEO factors (although those do play a role in a digital PR strategy), but are also looking for opportunities outside of your website that will highlight your brand. For instance, if you sell organic foods, writing a guest post for a website devoted to healthy living could be viewed as outreach.
Digital PR advances your SEO efforts by assisting in the growth of visitors from other websites, especially social media platforms (from which you would then ideally obtain backlinks).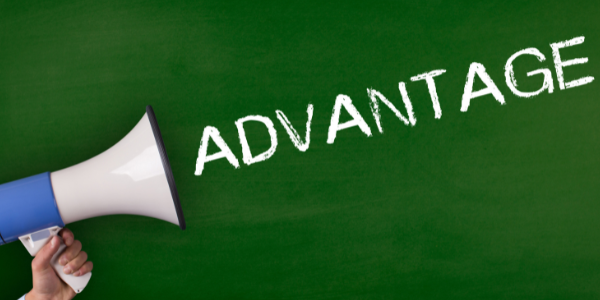 What Are the Advantages?
Digital PR is a fantastic way to engage with customers, expand a brand's reach, drive sales, and improve revenue. It enables you to combine your offline marketing campaigns with other internet campaigns to provide even more of what you excel at.
Outreach possibilities are also increased by digital PR. Through guest posts on sites that are relevant to your sector, you can both connect with your current fans on social media channels like Twitter or Facebook and attract new ones.
Digital PR done correctly will raise your website's search engine ranks, which will increase traffic.
Guidelines for Effective Digital PR
It goes without saying that if you have a fantastic product or service to provide, word will get out and you'll start to generate some buzz.
One of the reasons social media is becoming such a crucial component of your marketing strategy is because of this. Building buzz alone won't help you expand much, though, if no one knows about your product. This is where digital PR comes in.
The thing about digital PR (and all other forms) is that once you get in touch with a potential partner, blogger, or other influencer who can mention your product online, you need to offer them something alluring to persuade them to act on your behalf and write a review or otherwise promote your company to their audience. Here are 3 suggestions to assist you improve your chances of finding collaborators:
Be pertinent: Pay attention to people discussing firms that are comparable to yours, and get in touch with them after researching how those brands vary from yours. By doing this, you may make sure they don't already have a partner in achieving their objectives and demonstrate that you are aware of more than just what they are making public online (you've done your research).
Consider possibilities for outreach rather than targets: Although it isn't an exact science, people are constantly curious about the best ways to employ digital PR. You should approach every connection as an opportunity rather than a series of steps intended only to generate media.
Do not spam: When sending pitches to bloggers or other media, be sure to include information describing why you believe they should cover your topic. Instead of making follow-up calls or sending follow-up emails to inquire whether they have received anything yet, try sending press releases and samples by email if you aren't receiving any response.
Let's Go Over What Digital PR Is Once More
The best way conceivable is for digital PR to challenge conventional PR strategies. When used properly, digital PR may be a key component of your plan for aiding in the development and maintenance of relationships as well as their initial formation. Any marketing approach might be completely changed by it, and the ROI could be significantly raised.
For more interesting and informative content, subscribe to our blog!