By Pooja Vinod Kumar on Aug 6, 2018 5:41:56 PM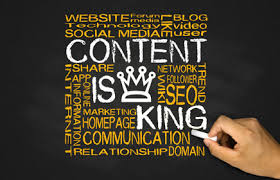 Here are 3 very useful tips you can use to create content.

1. View Your Content as Data
A content strategy is not just about the number of blogs written in a month, whether or not a company should be writing a white paper or how much time should be spent doing Facebook Live. It absolutely is about quality, but all of these things are not exactly what strategy is about - they are components, but they aren't really what will guide your strategic approach.
In order to create a great content marketing strategy that can engage audiences at every turn, a good strategist needs to know how their content is working. When you know exactly how to spin your content so that it's effective in one phase, they then you can use that information as you move into the next phase in the funnel.
Your strategy will be guided by analytics. The main job of a strategic analyst is to rigorously monitor, track, watch and report on the numbers in order to constantly upgrade and adjust towards better conversions. You should be able to track your customer inflow and outflow. In other words, you need to be continually assessing traffic patterns.
Continually testing what you're doing is how you'll get a solid idea about your audience's preferences, interests, and purchasing behaviour. You need to know how well the material is performing in order to make it to the next step of the process.

2. Start with a unique goal in mind
Jen Pepper, Head of content at Unbounce, feels that content creation should be aimed towards helping visitors start a free trial, drive them to a demo or visiting the pricing page. In some cases, blog posts or larger-scale resources are primarily designed to push organic traffic. "Overall, because website content is so vast by nature, the goal differs depending on which part of the buyer journey the given content addresses."

For most marketers, conversions should be the top priority along with content. Conversions could be related to whatever is most significant to you: like reading a related article, subscribing to a newsletter or magazine or, in McPhillips and CMI's case, to actively convert to an event attendee at Content Marketing World or Intelligent Content Conference. "We know that every piece of content won't end up with someone buying an event pass, but if we can get them to take one more action, that is the value in our eyes," McPhillips said.

3. Bundle Tasks
Similar to how you save money while you bundling services, you could save loads of money (and time) when you bundle tasks. Develop a very clear content marketing calendar, and plan content across your website, social media marketing channels, and newsletters that are different, but complementary. Then, collaborate with content marketing specialists who can "kill two birds with one stone" while developing your content.

Let's take, for instance, if you're an electronics retailer and you wish to position your marketing strategy around camera sales, you might want to enlist a blogger with good photography skills to put together a tutorial on how to get started with a DSLR camera. He or she could also produce photo content to complement the article and to be used across social media.
Hope you enjoyed reading this blog and always remember, no matter what you do keep that content game going strong!