By Juliana Cunningham on Nov 19, 2021 2:00:00 PM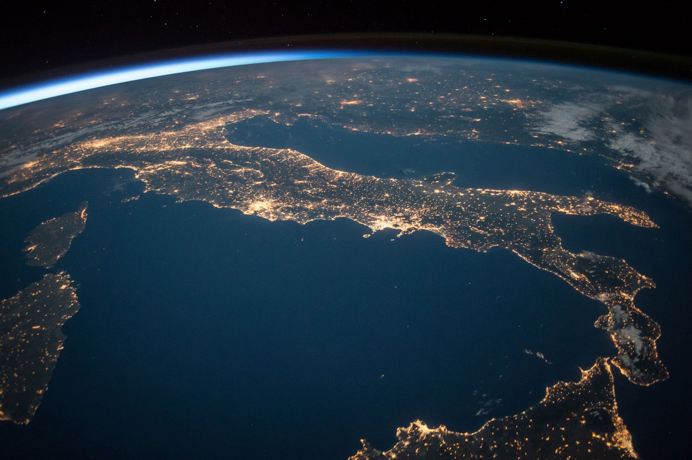 Inbound marketing is a form of digital marketing that involves SEO, Social Media, blogs, and landing pages to generate sales leads. It is much simpler to implement than you thought.
Truth is, the digital platform (which includes social media, mobile apps, blogs, and kiosks) is currently touching billions of customers globally, which simply means Chief Marketing Officers must quickly get "up to speed" in order to help their companies remain relevant in today's world.
In every field, the corporate world and the market are becoming increasingly computerized. In reality, it might appear that new technology and trends are rapidly replacing old ones, making it impossible to stay up. Although digital marketing is always evolving, it is not hard to grasp. If your company has been trapped in the same routine for too long, it may be time to make a change.
In many respects, digital marketing outperforms conventional marketing. To understand how to make the shift from conventional to digital marketing, you must first understand how digital works and what benefits it offers.
Read on for a few tips on making a successful transition:
Shifting the Focus to Relationships
The traditional CMO has largely been saddled with driving sales growth and creating campaigns, which move customers to purchase. However, the digital landscape as a whole center on relationships. Therefore, the thought process and approach must shift from the short-term sales and revenue approach to the long-term relationship and loyalty-building approach while implementing Inbound Marketing.
The customer who is connected via relationship is likely to remain loyal and to influence others for years to come, thus making the effort worth it.
No Man (Or Department) is an Island
Until now, your efforts may have centered largely on creating clever, attention-getting campaigns independent of other corporate departments. But as you make a transition to a more digitally focused executive, transparency among various departments will become critical. Specifically, the Customer Service and Sales departments will need to have some insight and knowledge about your marketing efforts. But don't just limit your transparency to these departments, as other areas of the business may also be essential to your efforts as well.
Be Fearless. Take Risks
Digital media is far less expensive than purchasing traditional 30- to 60-second television ads or full-page magazine advertising space. Companies are now able to stay in front of their audience around the clock for a mere fraction of traditional costs. Spend some time researching, what your competitors are doing, but also look at what's working in the world of online media and general content that has "gone viral". Success leaves clues, but it also leaves hints on how to chart new territory in the current digital environment of Inbound Marketing.
Embrace the education, and be sure to include those who grew up using technology on your marketing team. It can only make you, individually, and your department, overall, more relevant, more dynamic, more creative, and more successful.
What to Look for When Making the Transition
You don't have to immediately replace your present marketing team with one that is more technologically aware. In your team, there will still be employees with relevant digital marketing talents. If those employees choose to switch, it will only take some time for them to acclimate. Copywriters will continue to write copy, but for various platforms such as social media and emails. Persuasive writers should be able to adapt to changing jobs in the creative industry. With the use of digital technologies, project managers will be more productive and organized. With patience and the right leadership, you can swiftly construct a marketing team that can handle all of the obstacles that come with going digital.
Going digital needs some forethought, adaptability, and work, but it's well worth it in this day and age.