By Pooja Vinod Kumar on Sep 14, 2018 6:00:18 PM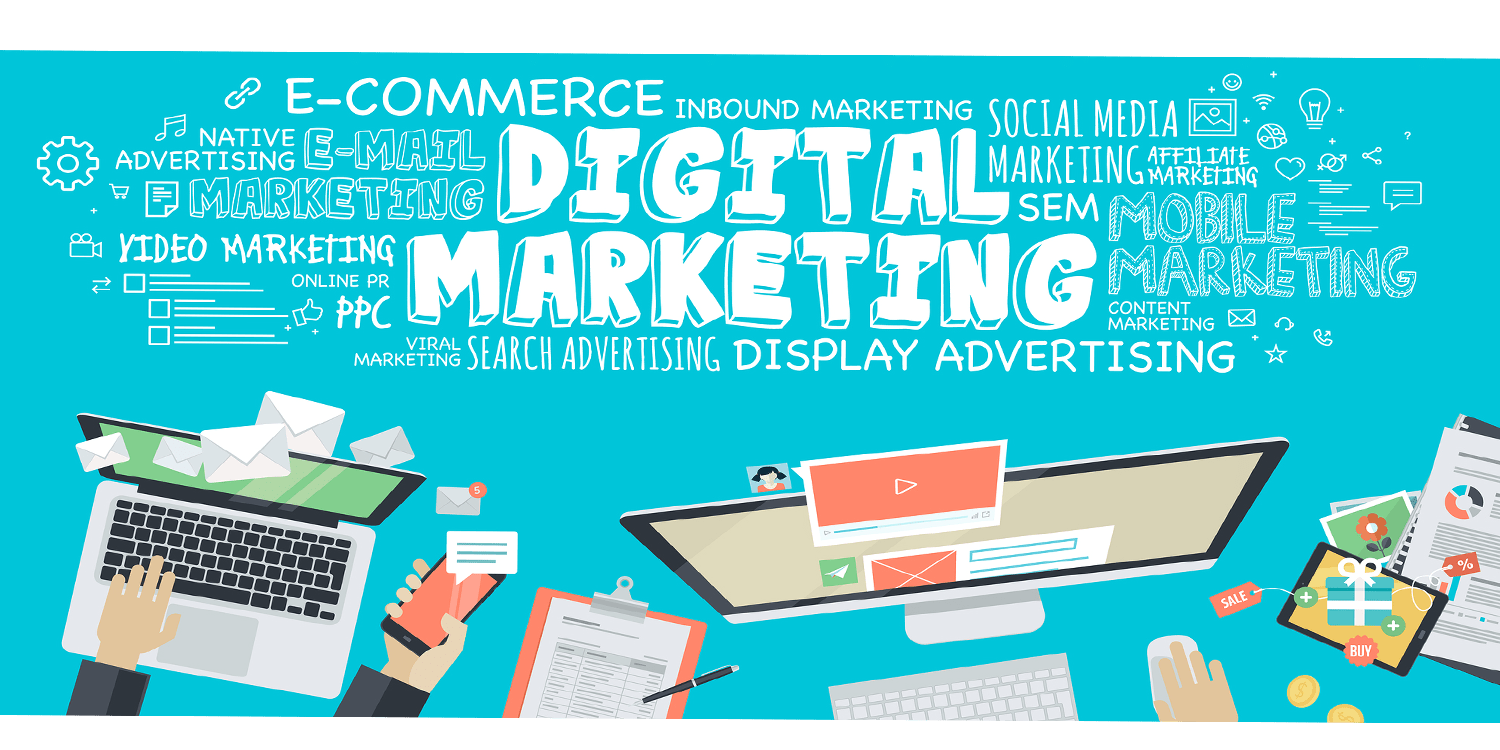 The digital marketing revolution is here to stay as long as technology keeps evolving!

With new technologies emerging every single day, digital marketers can never stop where they are. Racing ahead of the curve is a must in order to create new business opportunities for themselves and it involves being proactive, anticipating what will come next and taking the necessary steps to get your business where it needs to be.

Here are some of the digital marketing trends that you should expect in 2019:

1. Voice as the trendiest search-marketing tool
ComScore predicted that half of all search queries will be voice-based by the year 2020. Voice recognition technology is only expected to grow bigger and bigger, with website users welcoming the use of convenient intelligent voice search – searching for solutions with their hands off the keyboard!

Voice search usage is pretty normal in almost all day-to-day scenarios. For instance, when the user's hand is full, or when they are driving using the GPS. But considering how word accuracy rates have been improving over the years, users are becoming accustomed to having their needs met through voice search, and it will be a tough challenge for all the marketers out there, struggling to figure out how to be found in voice searches.

2. Videos on social media channels
Facebook, YouTube and Instagram has enabled live video streaming and made waves in the past three years. In 2016, more than 80% of internet users watched live videos than the previous year – very likely because of the rise in advanced modern streaming services. So take note! This is a trend that you should not miss!

Put live stream videos aside, videos are already dominating the web. Washington Post has predicted that videos would account for 80% of all internet traffic by 2019. People nowadays always prefer to watch videos, rather than reading static words and texts. Together with the IGTV launched in June 2018, which provides an additional video broadcasting channel that is specially designed to use on smartphones, the trend of video ads will only become more popular.

If video marketing is done well, it can produce amazing results! According to HubSpot, simply adding a video to an email boosts the click-through rate by 200 – 300%, and putting one on a landing page increases the conversion rate by 80%, too!
Therefore, marketers should definitely consider video marketing as one of their social media strategies. Take advantage of the newly-launched IGTV on Instagram, or just use YouTube to create eye-catchy video content to convert visitors into leads.

3. AI Chatbots and AI-powered solutions
AI-powered solutions will soon be everywhere, from small businesses to large corporations!

If you thought 2018 is the year that brands started to experiment with AI (Artificial Intelligence) and ML (Machine-learning) applications, 2019 will be the year to fully adopt and implement it right.
According to a study from LivePerson, only 19% of respondents had a negative opinion on chatbots. Coupled with so many features, AI chatbots can bring life to both the marketers and the users. In future, it will become more and more "normal" in the eyes of the people.

In 2019, AI-powered technologies are expected take customer-centric marketing to a whole new level. With the increasing use of AI, marketers are able to deliver highly personalized messages to their leads, expect better analysis and enhanced customer profiling.
The value that marketers can gain from improved efficiency and productivity is profound. Think about the AI-powered solutions can that can help you conduct all the necessary tests, like automated A/B testing and algorithms that update themselves in real time so as to instantly help you increase your marketing ROI (Return on Investment). This would surely save you a lot of time and effort!

Since it can also lead to higher customer satisfaction, AI will emerge as the hottest technology trend that every business corporation would try to include in their marketing strategy.
Well, what are you waiting for! Develop a chatbot for your brand! This will surely help you connect to your target audience with precision, increase efficiency and pave the way for extraordinary consumer experience.

With so many new technologies emerging, the future of digital marketing is unpredictable.
As businesses become more familiar with AI and ML capabilities, they will strive to deliver better and personalized experiences for their users. Clubbed with the "Big Data Analytics" era, the future will not leave any smart business behind, as there are just so many insights and opportunities for businesses to develop and follow. Hope you enjoyed the read!