By Pooja Vinod Kumar on Sep 25, 2018 3:50:49 PM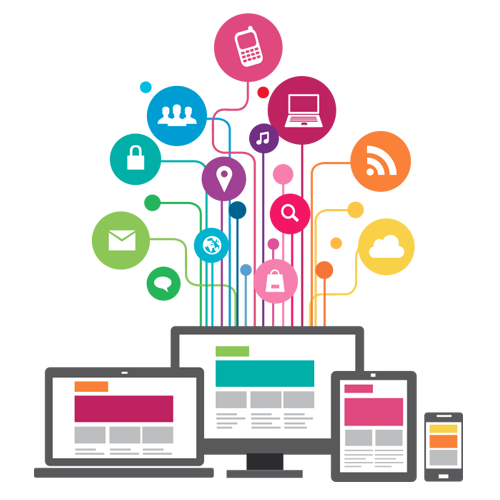 In today's day and age, presentation is everything. Consumers want to hire companies that are modernized. By using inbound marketing strategies, potential customers will be able to see that your company is up-to-date with and in-the-know about contemporary concepts. Inbound marketing is about attracting the right customers, at the right time, with the right content. Instead of wasting valuable marketing resources on everyone, inbound focuses on connecting businesses to leads with the highest propensity to become customers, and ultimately long-time promoters of the business' product.
Here are the 5 top benefits of inbound marketing:
1) Cost-effective marketing
Inbound marketing is definitely way more effective and cost-sensitive when compared to outbound marketing.
The reason is that instead of going on a wild-goose chase and blindly sending out messages to an entire audience, your target audience comes to you, you learn about your audience, and through this exchange, you'll be able to segment your audience and service them better.
As I said, the effort is only concentrated on attracting people who are specifically looking for something you offer. Spending marketing resources on individuals who don't need or want your products are useless, similar to asking out a date who constantly rejects you.
Content creation platforms such as writing blogs and social media promotions can be free of cost. So, when considering the benefits of inbound on your business, the invested dollars are used very effectively thus giving you the highest return on investment through greater lead conversions and lower costs.
2) It generates quality leads
A quality lead refers to a person who is seeking out the product or service that your company offers. Because inbound marketing brings in only those with an interest in your areas of expertise, you are more likely to generate clientele. When you produce free, high-quality content, you will amass social media, blog, and email update followers who would otherwise not have connected with before. Higher the number of people who sign up to follow these outlets, greater will be the chances of reaching out to them individually. Since outbound marketing targets a broader audience, you will eventually end up paying huge sums to reach a large number of uninterested people.
3) Simplifies the jobs of sales and marketing
Using the inbound strategy, your sales and marketing teams can work hand-in-hand to create powerful content for your prospects. Salespeople are the source for gaining crucial insights into what customers need and want at different stages during their buyer's journey. Armed with that information, the marketing team can create highly-targeted content that educates the buyer, answers their questions and solves their problems. Clubbed together, sales and marketing can collate, distribute and utilise that information to drive leads, increase conversions and nurture existing customers.
4) It builds trust and brand awareness
Inbound marketing gives interested consumers free access to quality content without asking for anything in return. This gives even the smallest companies the opportunity to gain worldwide recognition. By continuously giving potential clients dependable, reliable information, you are building a relationship and reputation with these consumers. Then, when they are confident in your competence, they can take the leap towards purchasing your product or service.
5) Inbound customers are more likely to leave you a good review
The customers who research their facts using search engines are more tech-savvy than those who simply give their business to the first company to reach out to them. Thanks to modern Internet design and capability, these customers are much better equipped to write and post a testimonial outlining your second-to-none service, expertise, and credibility!
To sum up in a nutshell, it's important to understand that inbound marketing is one of the most effective strategies in today's digital world – and if you're not using it, chances are you're missing out on an opportunity to develop relationships with your prospects.