By Pooja Vinod Kumar on Sep 12, 2018 3:09:53 PM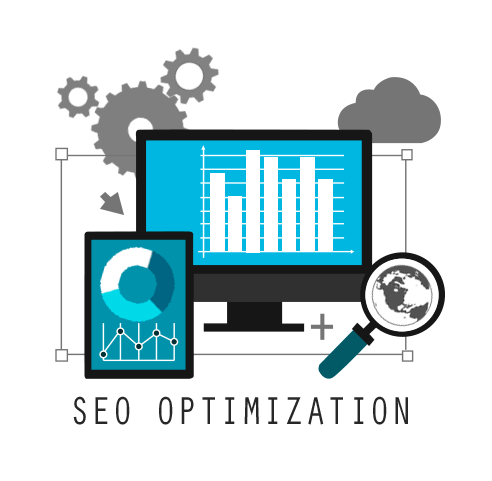 Search engine optimisation is extremely important for your business. It allows your website to be found by prospects when they type in certain keywords. Having your website organically ranked highly on Google will get you more leads than you could ever imagine. As such, it is vital to learn some SEO tips for your business.
Here are 6 tips that you can use to generate leads using SEO.

1. Do Your Keyword Research
Use a tool like Google trends to make sure you're targeting effective keywords that match your potential customer's search intent.
Basically, you want to make sure you're picking the best possible keyword to write about. Here's a quick example showing that people are using the word "blog" more frequently than "article" when it comes to SEO.
To do this head to Google.com/trends and examine the popularity of different keywords that pertain to your business. Start with customer service requests you receive in your daily operation and see how you can answer those questions through content.
2) Audit Existing Content for SEO
Doing content analysis is an important part of using SEO for lead generation. That's because it's the only way to tell how your existing content is performing so you can make it even better.
You also want to avoid SEO errors that may hurt your search ranking. Since SEO best practices change regularly in response to Google algorithm updates, it's important to make this kind of audit a regular part of your strategy.

3) Fresh content strategy

Fresh, high-quality content is food for search engines; they love it. Website blogs are useful for providing they add content that is of significant interest to your consumers. Don't forget to post this on social media to drive more traffic back to your website via high domain ranking sites that are extremely well liked by search engines.
4) Add alt text to images
All of the images on your site should have descriptive alt text. This ensures that if your images can't display for some reason, people will still be able to understand the content. This is also the text that displays if a user hovers their mouse over an image.
Since bots only read the text, search engines can use alt text to understand images and include them in relevant image searches. This will help your website rank higher on Google search, thus getting you more leads for your business.
5) Monitor Rankings

You'll need a baseline so you can measure improvements from your organic lead generation strategy. To do this, you'll need to know where key web pages in your lead and sales funnel rank now.
If you just want a quick check, Google your target keyword phrase and see where your page comes up. Make sure you use an incognito or private window, as Google tailors search results to your account.
For a more structured approach, go to Google Search Console, and navigate to Search Traffic » Search Analytics.
6) Site's performance

There's no time to relax thinking you have completed your SEO strategy and things will be just great. Wrong; SEO is ongoing and once you start there's no going back if you want to maintain a good online presence. You will have to endlessly monitor your site's performance using an analytics tool like Google Analytics, to control which keywords and traffic are creating the most conversions. This data will identify the best keywords to target in your SEO strategy and likewise the ones that are not performing. In addition, you get a good insight into the general performance of your website.
I hope you have gained some knowledge and learnt the tips from us. SEO might take a while for the results to come, but it will definitely be worth the time.