By Pooja Vinod Kumar on Jan 29, 2020 3:30:00 PM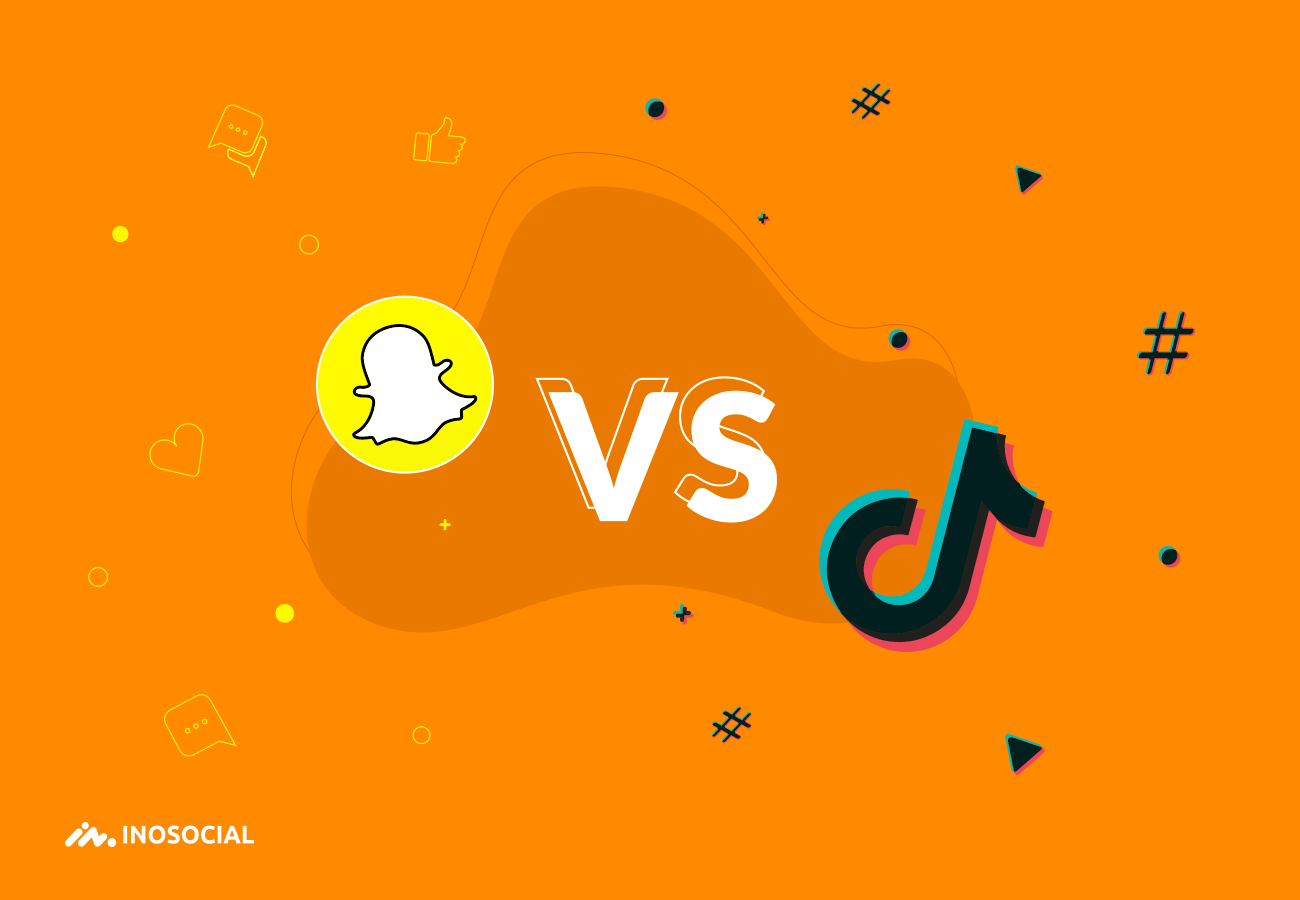 Remember Vine? Despite its tremendous initial growth, Twitter discontinued the six-second looping video app in 2016— just four years after its launch.

We've seen apps such as Snapchat and TikTok fill the void of Vine since then. They allow users to express their imagination while promoting short mobile videos and have drawn audiences of Gen Z and the millennial. We also sound more non-traditional and niche than older sites, such as Facebook or Twitter.
Started in 2011, Snapchat allows users to create video-based stories about their lives and send video or image-based messages to friends. Unlike most other apps, content on snapchat expires either immediately or 24 hours later. This platform leads users to create content that is more lighthearted on uncensored than other platforms that are more oriented towards the public.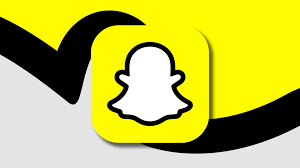 Meanwhile, TikTok, which was launched in just 2017, is similar to Vine in that it allows users to create 10 to 60-second looping videos that can be seen on their profiles or that can be placed algorithmically on user feeds with similar interests or demographics.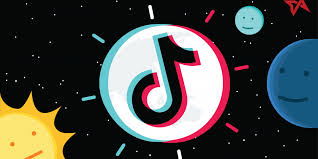 All features are on the rise at the moment. Globally, Snapchat has 210 million daily users while TikTok has recently passed 800 million active monthly users.

Despite the growth of each platform, social media marketers are wondering, "Are either of these worth the hype? Or are they just going to become another Vine?"
Snapchat vs. TikTok: A Head-to-Head Comparison
Snapchat estimates that they have 210 million average global users, while TikTok has more than 800 million active monthly users.

Both Snapchat and TikTok say that the bulk of both user bases are Gen-Z and millennial users, especially Gen Z.

According to Snapchat's 2019 results, 90 per cent of 13 to 24-year-olds are using Snapchat while 75 per cent of 13 to 34-year-olds are using the app. Likewise, over half of the global audience of TikTok's is under 34.

There is however a slight variation in gender. While 61 per cent of Snapchat users are female, 56 per cent of the global TikTok audience is male.

Interestingly, both channels have extremely large audiences. Although Snapchat has a large number of Asian and Indian users, TikTok has such a large user base in China as to have a Chinese version of its Douyin app.
Platform and Features
The interface for Snapchat contains three main pages: a Friends list, the camera, and Discover. The Friends page shows a list of friends of the user where they can open Snaps or view Story of each user. The other two sites are Snapchat Discover and its video.

While the camera is pretty straightforward and easy to use, here are Friends Page and Discover screenshots:

Discover is for brands and authors to publish Stories directly. While the Friends page allows you to view stories shot or produced by native friends in the app, stories published by brands on the Discover page are often of high quality and include graphic designs, edited graphics, animation, or quality video creation.

Here are some main links to TikTok as well. One is a feed that allows people to watch videos from their followers or that a person is interested in TikTok algorithms.

Apart from the feed, users can click on the Search page to see both a search box and highlights of all of TikTok's trending topics.
Content on Each Platform
Snapchat is mainly a friend-to-friend communication app that provides text and video-based messages that people post to their daily stories or send to friends directly. Nevertheless, advertisers can create commercials and Story versions with videos and graphics on the platform's Discover region to promote their own products or services.
Since TikTok lets you publish public videos instantly, the platform is perfect for both branded and non-branded content. While the content you see on Snapchat is more similar to that of Instagram Stories, the content you see on TikTok is more like the content you used to see on the app, Vine. The content, like Vine, often features short, looping skits, mini-music videos or vlog-styled clips.
All platforms allow you to film videos with stickers, special effects, and VR filters, but TikTok also adds to the video experience by enabling users to create overlaid music videos that you'll hear in the above example.
Which platform is better for content marketing?
Each platform has its own pros and cons for content marketers. Here's what you should keep in mind about each.
TikTok
If you want to reach Gen-Z and have an incredibly limited budget, the TikTok app may be worth experimenting with. The way the app is designed makes it easier for users to find your company website, follow you or check for content than they can on Snapchat. You can also use hashtags and keywords to further customize the videos.

If you're searching for traffic on the website, though, or you don't have time to experiment with TikTok, you'll want to hold off for now. The platform remains highly experimental and allows only some brands to connect their videos to web content.
Snapchat
Marketers on Snapchat will prosper mainly on the Discover page. While it may be inaccessible at the moment to partner with Snapchat to become an official Discover publisher, you can still buy ads on the platform that allow you to tell users a visual story about your product similarly. Even with Discover feeds these ads can get high placement.

One thing to note is that the Snapchat Discover advertisements are much shorter than the Discover stories publishers. That means you might want to try Instagram Stories or consider experimenting with TikTok if you want to create long-form Story content to showcase a product, service, or brand.
Aside from Discover, having an individual account has not proved to be enormously beneficial to brands as consumers still have to be friends with them to see their content. Brands can't add ties like they do with advertisements to this content either.

Nonetheless, if you're looking to create fast, bite-sized content for web traffic, sales, or high placement on a social app that's popular with Gen Z or millennials, Snapchat's ad system might still be right for you, because while the stories you're given are shorter, you can still flex your creative muscles to promote a product quickly.
User Behaviour
All devices have one primary objective: to keep the users amused as long as possible on their respective platforms. However, based on the figures of TikTok however Snapchat, these apps keep users engaged effectively.

Snapchat users spend an average of 26 minutes per day on the device, generating an average of 2.1 million snaps per minute for users. Furthermore, in more than once a day, TikTok users spend an average of 52 minutes on the app every day as 90 per cent of their user base logs.

When it comes to product-and ad-related behaviour, TikTok and Snapchat user bases both differ.
While Snapchat is an app that encourages friends to connect, more and more users are beginning to use it as part of their shopping process.

Snapchat users are 35 percent more interested in their buyer's journey than Twitter, 46 percent more than Instagram and 58 percent more than Facebook, according to a 2019 Snapchat study. The report also claims that there is a 7x return on in-store sales from Snapchat ads. It means that— while viewers with Snapchat are highly connected to the internet and mobile devices— many of them will actually enter the physical store of the advertiser to purchase a product.
Because TikTok hopes to attract more advertisers, you will expect to see more information coming soon about how advertisers communicate with users. In fact, much of the data we have from TikTok stems from a recently leaked pitch deck created for marketers by the app company.