By Juliana Cunningham on Sep 9, 2021 2:00:00 PM
If you want your Facebook posts to convert, you'll need to employ a different technique than you would for high engagement.
When it comes to Facebook posts, most businesses aim for one of two things: engagement or conversions.
Both indicators are important, but depending on your objectives, one will usually be more important. If you want to improve website traffic, a Facebook post with a lot of likes isn't necessarily going to help.
When do you want the conversions to happen? Whenever you want someone to do something specific after seeing your Facebook post. Perhaps you want folks to sign up for your newsletter or join your membership club. Perhaps you want them to visit your website or purchase a specific item.
True, any good Facebook post will have some characteristics in common. If you want your posts to have a high conversion rate, though, you'll need to adopt a different method than you would for high engagement.
Continue reading to discover five crucial strategies for optimizing your Facebook posts for conversions.
5 important variables to consider while creating a high-converting Facebook post
These five elements are present in every high-converting Facebook post.
Visuals that stand out
A store without a window display is like a Facebook post without creative. A strong image has the ability to stop people in their tracks (or keep their thumbs from scrolling).
Keep in mind that every Facebook post competes with everything else in someone's newsfeed. And it just takes their eyes 2.6 seconds to decide what to focus on.
As a result, ensure that your visual is eye-catching and attention-getting.
Here are a few things to keep in mind when picking visuals for Facebook, whether you're using static photos, GIFs, or videos:
Check Facebook's standards to ensure that you're delivering high-quality photographs. Low-resolution photographs reflect badly on your company, and no one like clicking on them.

Limit text: Facebook claims that photos with more than 20% text have a lower delivery rate. Before posting an image with text, use Facebook's Image Text Check.

Don't use stock photos: If you can afford it, hire a photographer or an illustrator. Stock photos are simple to skip over and may be too basic for your business.

a lot of contrast: Even in low-light or black-and-white situations, using contrast colors will help your photographs pop. A color wheel can assist you in making the best decisions in this area.

Consider this: 88 percent of Facebook users visit the site from a mobile device. Before submitting your photographs, make sure your text is legible and the focus is clear on a mobile device. If you want to get the most out of your mobile video, try vertical video.
Clear copy
The next step in creating a high-converting Facebook post is to write compelling copy. Maintain a straightforward, concise, and to-the-point style in your writing.
Business jargon and promotional language should be avoided. Too much marketing talk can knock your article out of favor with the Facebook algorithm, in addition to repelling readers.
Copy should reflect the personality of your brand, whether it's witty, welcoming, or professional. Aim to be personal and connect with the reader, regardless of personality.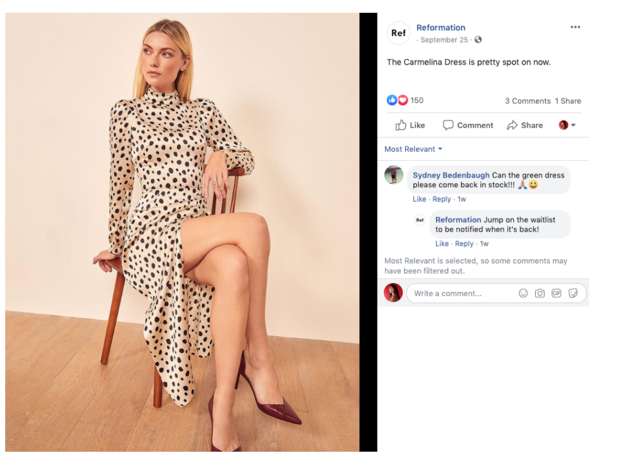 Short copy, according to conventional opinion, tends to win out. While it's true that most social media users have eight-second attention spans, long-copy postings can still do well.
In the end, it is determined by your target audience. Examine your best-performing content to discover if there's a link between text length and success. Alternatively, try A/B testing to find what works best.
An enticing call to action
The call-to-action, or CTA, is a key component of a high-converting Facebook post.
Consider what you want someone to do when they see your ad. Nobody else will be confident if you are hesitant.
If you don't welcome it, you won't get it, whether you're seeking site traffic, revenue, or even interaction. Sign up, Download, Subscribe, Reserve, and Click on are powerful verbs that prompt Facebook users to take action after seeing your post.
However, because these verbs are so frequent these days, don't be afraid to jazz them up a bit.
Incorporating a sense of urgency could be beneficial. "There are only a few spots left," for example. Make a reservation for your trial today." It's also important to mention if the trial is free.
A call to action (CTA) should give your content — and its viewers — a purpose. But don't go overboard. A high number of CTAs may lead to decision fatigue. One call to action every post is a good rule to follow.
Here are a few clever CTA examples: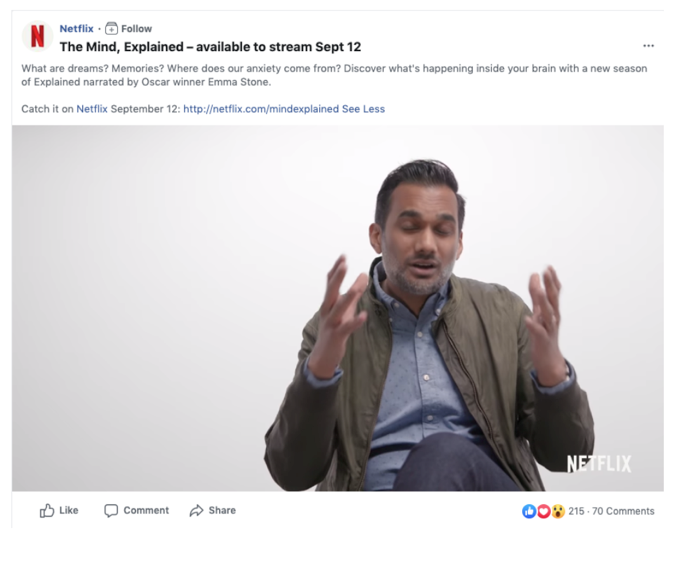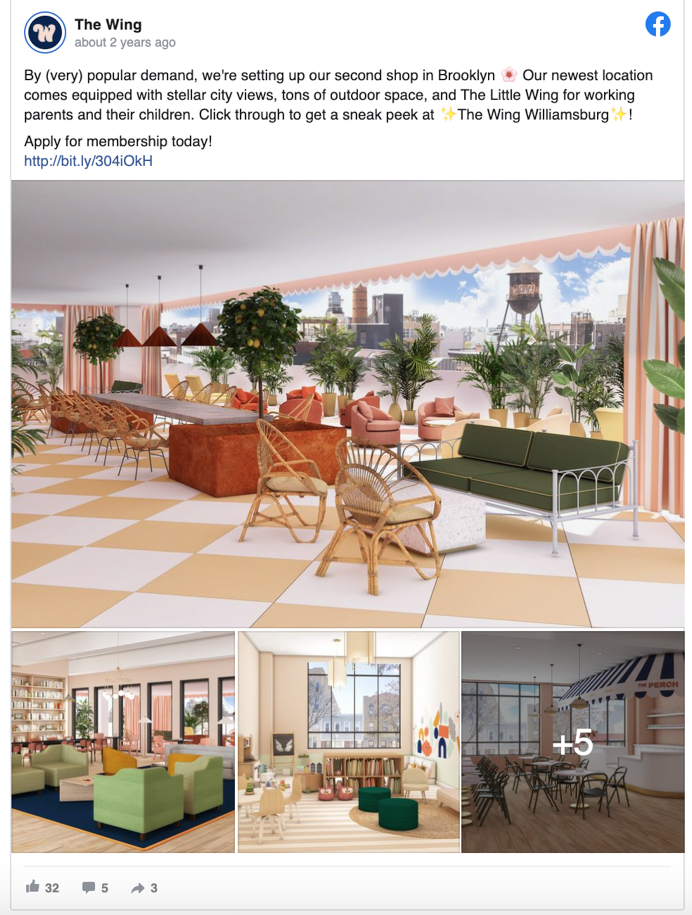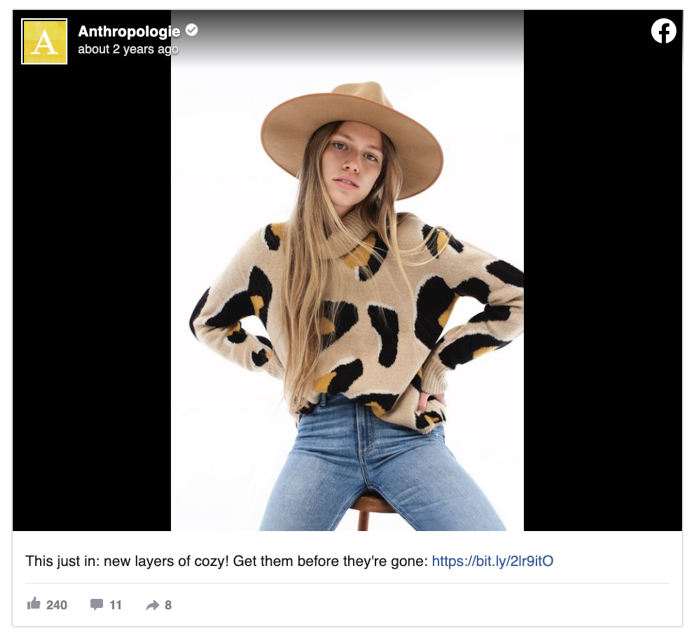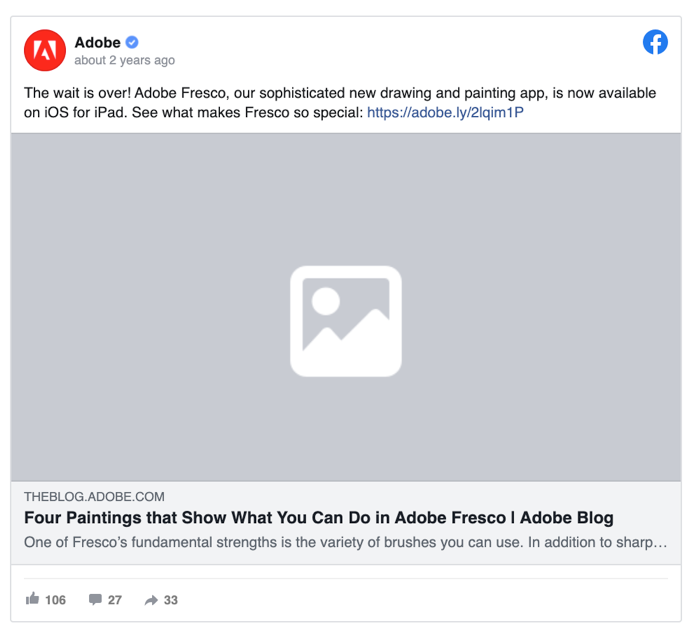 Irresistible enticement
A call-to-action is only as effective as its motivation. You shouldn't ask if you can't give someone at least one compelling reason to visit your website, download your app, or sign up for your newsletter.
An incentive can refer to a variety of things. Perhaps it includes the advantages of being a member of your rewards program. It could be a chance to learn more about the cool features of a recently launched product. A travel operator could seek to showcase the best locations' attractions. When it comes to creating wanderlust in the winter, a little sun and sand can go a long way.
A good blog post teaser piques readers' interest and makes them want to learn more. However, don't oversell it. While clickbait is occasionally tempting, it may sometimes come across as gimmicky and deceptive.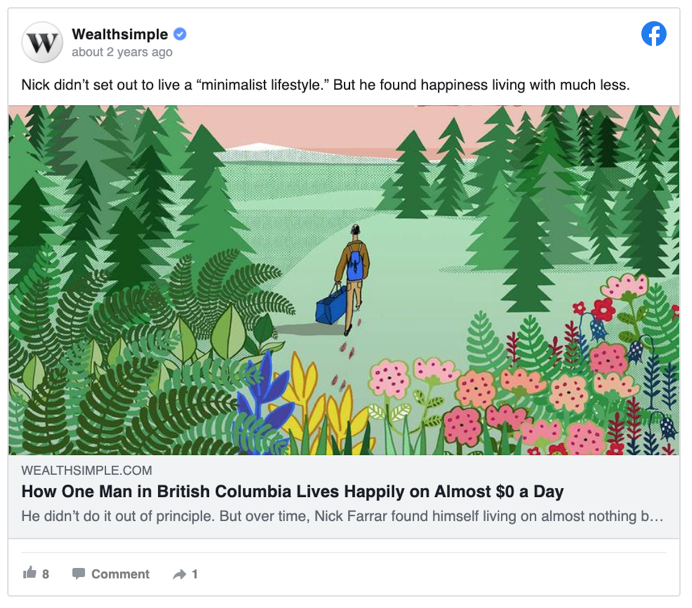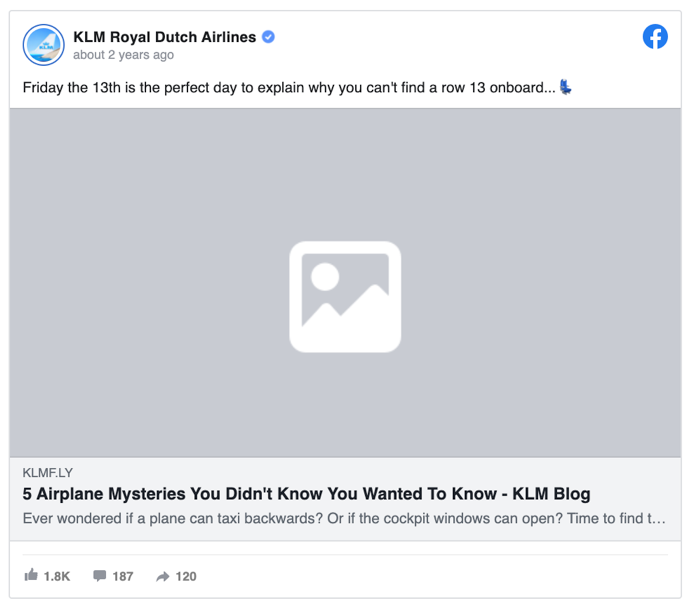 Tactical aiming
Facebook's ad targeting features are well-known, but there are other ways to target an organic Facebook post as well.
First and foremost, be aware of the demographics of your Facebook audience. Don't assume that your Facebook followers are the same as people who follow you on LinkedIn, Twitter, Snapchat, or other social media platforms.
What is the largest age group, for example?
Is the majority of the population male, female, or gender non-binary?
What is the location of the majority of your audience?
What are their passions?
Make your posts based on the information you've gathered. If your Facebook audience is predominantly female, for example, it may be more appropriate to highlight your women's apparel line rather than your men's.
Another key issue is timing. When is your target audience most likely to be online? According to Hootsuite, the optimum time to publish on Facebook is Tuesday, Wednesday, or Thursday between 9 a.m. and 2 p.m. EST.
However, this is subject to change. If the majority of your audience is located in a given time zone, you'll need to alter your schedule accordingly. Use Facebook Analytics to validate when your page's traffic is at its peak.
Additional Facebook post tips
There are a few more strategies you may use to improve the performance of your article. To ensure that all visitors see the post, pin it to the top of your Facebook page. If you have room in your social media budget and want to increase the reach of your post, consider boosting it. Alternatively, use these high-converting strategies and tricks to establish a whole ad campaign.