By Neha Sodhi on Nov 28, 2022 8:00:00 AM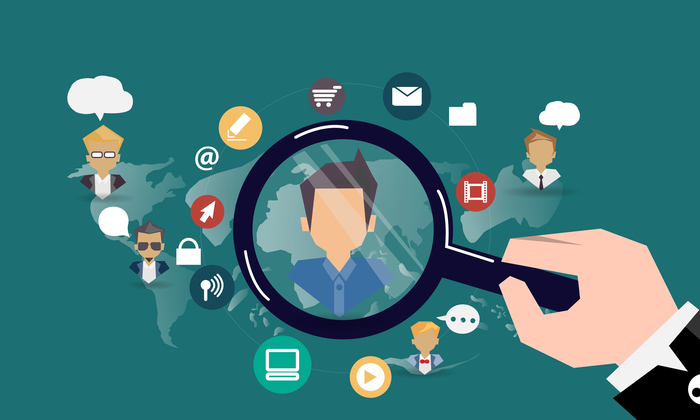 Understanding target audiences is key to the success of any marketing campaign because consumers will feel as if they connect with your brand.
What is a Target Audience?
A target audience is a group of consumers characterised by behaviour and specific demographics. Target audiences are a pillar of most businesses influencing decision-making for marketing strategy. Target audiences often decide where to spend money on ads, how to appeal to customers, and what product to build next.
They are also used to define the buyer persona of a business, as well. Buyer personas are a representative overview of a business's ideal customer drawn from data that makes up a target audience.
Types of Target Audience
You can segment your audience into groups or define them further using categories such as:
Purchase intention
This refers to groups of people looking for a specific product and wanting to collect more information before doing so.
Interests
This is data about what people are into, like hobbies. Knowing this data helps you connect with your audience in a relatable way and unearth buyer motivation and behaviours.
Subculture
These are groups of people who identify with a shared experience. An example of this would be a specific music scene or genre of entertainment. People define themselves by subcultures, and companies can use those cultures to understand who they're reaching out to.
How to Find Your Target Audience
Use Google Analytics to learn more about your customers.
Google Analytics is excellent for obtaining demographic details about your audience and their interests. With Google Analytics, you'll be able to see website insights broken into different sections, like age, gender, and location. These sections are labeled clearly on the dashboard and provide colourful graphs for you to interpret. This tool can be a great asset in getting insight into who's visiting your website and how your content fits into their lives.
Create a reader persona to target blog content.
With reader personas, you'll never forget who you're writing for. Your reader persona should be near identical to your buyer persona because your blog should contain content that'll be useful for your readers.
Look at social media analytics.
When are your followers most engaged with your social media channels?
Is it when you post a funny meme on Instagram or create a poll on Twitter? By looking at these questions, you can get a couple of clues into what content your audience is interested in, thus, filling in one of the parts needed to find a target audience.
Every social channel is different and has a diverse audience, so looking at your analytics across all platforms is essential. Analytics can tell you who is looking at your profile. Moreover, they can tell you what's working and not working content-wise.
By posting content your audience is more interested in, you can gain followers in your target market.
Use Facebook Insights.
If you have a Facebook page, Facebook Insights is precisely what you need. Facebook gives every page a vast set of insights for free. These insights work similarly to Google Analytics — you'll receive critical information required to create a target audience.
You can see who and from where your visitors are by accessing the People tab on your Insights dashboard. Other areas Facebook focuses on include interests and integrations with other social media platforms, like Twitter. The insights report tells your audience's lifestyle, such as if they purchase items online. Insights like these can help you far into your campaign planning, past finding a target audience, so it's a valuable tool to check on now and then.
Check up on website performance.
Monitor your best- and worst-performing content areas on your website. Your website can be the introduction to your company for a lot of your target audience, so sprucing up what interests them is a great way to attract more audience members.
By looking at what blog posts or landing pages are captivating your audience, you can repurpose content that isn't and promote the content that is.
Engage with social media audiences.
Interacting with social media followers is so important because they're your audience. When you create your buyer persona, they're the users you should look to. Remember to keep this step in mind if you don't have social media accounts yet.
Ask your followers what they want to see, and use tools like Instagram Stories and replies to get their response for how/what you're doing. Whatever engagement you get, positive or negative, can influence how you attract more audience members.
For more interesting and informative content, subscribe to our blog!