By Juliana Cunningham on Nov 23, 2021 2:00:00 PM
So you've increased the quality of your website traffic. You've piqued the interest of your website visitors with outstanding material that is both useful and educational. So, what's next?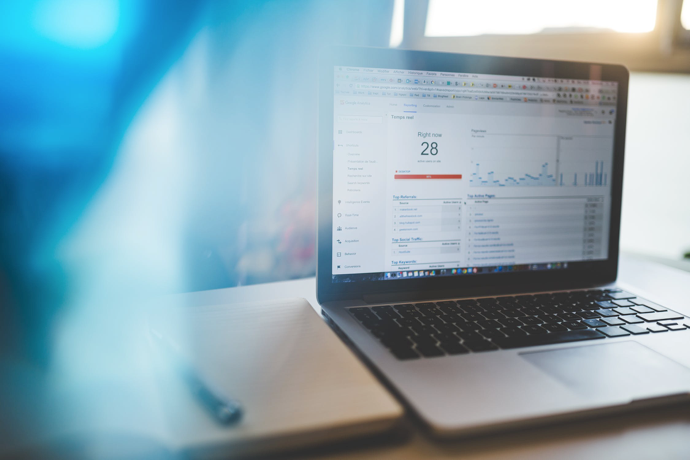 There's only one problem. All of that traffic to your site isn't generating any new business. People are visiting your site, but those visits aren't leading to new customers -- or even new sales leads. So what do you do?
Simple: focus on conversion.
The following stage is to convert your website visitors from prospects to leads. You will lose the opportunity to nurture your website visitors until they are ready to buy if they leave without providing contact information.
Phase 1: Coming Up with a Gated Content Offer
A gated offer means you put a content offer, such as an eBook, webinar, free tools, or any other heftier offer, behind a form. A gated offer is the most important part of any lead generation campaign. It's the initial attraction that catches the attention of your website visitors and it gives them a reason to fill out the form used to collect their information.
Your offer should target the type of sales lead you're trying to attract. For example, if you're a golf instructor, you'll want to create offers that will appeal to golfers trying to improve their game. If you're a sales process consultant, you'll want to create offers that appeal to executives trying to improve their sales process.
To ensure you have a solid understanding of the audience you're trying to target with your content offer, take the time to develop buyer personas. A buyer persona is a semi-fictional representation of your ideal customer, which is based on actual customer data.
Phase 2: Creating Calls-to-Action (CTAs)
Once you decide on your offer, create a few compelling calls-to-action (CTAs). As we mentioned earlier in this guide, a call-to-action is a button or a link that grabs a visitor's attention and directs that visitor to a landing page. Calls-to-action are located everywhere: on website pages, in emails and blog posts, within content offers, etc. They are the key trigger behind lead generation.
On the landing page, a visitor is prompted to complete the form by entering their contact information and other details in order to receive what's being offered. Through this information exchange the visitor converts into a lead with whom your sales team can follow up. Naturally, not all conversion events are created equal and, as you become more experienced with internet marketing, you will have to start thinking about lead scoring.
Phase 3: Creating Compelling Landing Pages
The landing page is where your website visitors arrive after they click on your call-to-action, and where they will fill out the form to download your offer. Your sales team will use the information you ask for in this form to follow up... provided it's a quality lead.
Keep in mind that once visitors submit their information on a landing page (below, left), they should be redirected to a follow-up, or thank-you, page (below, right) where they can access the offer.
Phase 4: Testing, Measuring, Iterating
Content offers, calls-to-action, and landing pages are the core elements of the conversion process, but you can't stop there. If you just have a single conversion pathway, you have very little insight into the process and the way it performs. In order to improve your conversion process, you need to constantly measure and experiment.
Some marketing metrics you should watch closely include the click-through rate of your call-to-action, the conversion rate of your landing page, and the number of new leads and sales an offer resulted in.
In order to determine which elements best help you achieve your goals, you have to test different CTAs, landing pages, and offers. If a call-to-action has been on your home page for a month, vary the messaging or swap out an entirely new CTA, and after another month, a measure which one performed best. If landing page conversions are low, make a change to the page layout and measure the results. Don't be afraid to test different variations; you can always switch back if the old version worked better. It will be worth it when you've found the best combination that increases your site's conversions.