By Juliana Cunningham on Dec 2, 2021 2:00:00 PM
Content marketing is becoming a widely adopted approach in B2B marketing. Consistently creating and applying a meaningful, useful, and successful content marketing strategy, however, is not easy. In order to maximize the positive effects of your content marketing campaign, you need to constantly be working on perfecting your content in order to attract the correct type of attention and reaction from your prospects.
The only sort of marketing that is completely free is content marketing. Plus, there's more. It's a marketing technique that's just as profitable as paid search or paid social. Here are some tips to assist you determine whether or not to spend your resources in content marketing, as well as how to create a successful content marketing plan that gets results.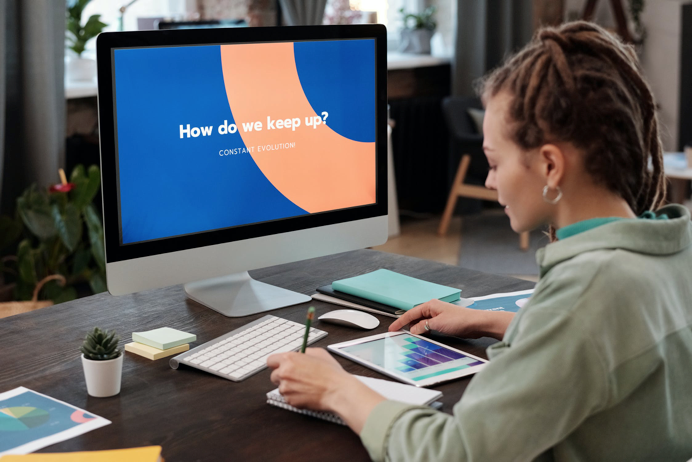 What are you trying to achieve with your content?
You've undoubtedly heard how important it is to run a blog and create social content several times. The first stage in a successful content marketing strategy is to assess the need. Is it in line with your company plan? Do you have the time and resources to maintain a blog site? Content marketing necessitates a significant amount of effort. If you don't understand how content marketing may help you, or if you don't have the resources to maintain your blog on a regular basis, now is not the time to start.
If content marketing is beneficial to your company model and you have the means to maintain a blog, consider the following: What are your objectives? To put it another way, what are your goals for a content marketing campaign?
The obvious objective for an e-commerce website is to maximize conversion rates by creating highly convertible content. The percentage of website visitors that make a purchase is referred to as the ecommerce conversion rate.
In a larger sense, the conversion rate refers to the percentage of users that make a calculated decision. It might be based on a variety of factors, such as the number of individuals who completed and submitted the contact form or the number of people that RSVP'd to the webinar series.
Adopt A Multimedia Approach
Content doesn't just mean written articles; for many consumers, the absorption of content can come through written, visual or even aural. In that sense, you have to go beyond only written content in order to capture the attention from your target audience. Instead of spending tons of time to produce an entire new piece of information, learn to repurpose content in different media formats. Video, for example, is projected to represent 79 percent of global web traffic by 2020, so don't hesitate to include product launch and demo videos. You can also use live broadcasting (using Facebook Live, for example) to stream industry events, workshop sessions or even do a Q&A.
Always Remember 'The Rule of Seven'

The concept of the Marketing 'Rule of Seven' is well-known; audiences need to have seven interactions with your business before they'll take action. In content marketing, this means that your leads have to be slowly nurtured with high quality content before they are ready to be sold to. Useful and educational content should hence be provided first, bringing them down the buyer's funnel, instead of immediately bombarding prospects with your product offers. This helps them be aware of your brand's presence and also get useful information, causing them to be more likely to trust your brand. Cooperate with your team to create a workflow based on this rule of seven, to see how you can interact with your leads via email, blogposts, or social media.
Use User-Generated Content(UGC)
Building trust is key for content marketing; if your customer doesn't believe you, it doesn't matter what you say. To accelerate this trust-building exercise, content marketers work with people who have already built that trust with the target audience. Indeed, the most persuasive content is not created by the company, but by other users. This is the reason why influencer marketing is always used in connection with content marketing. There are many key opinion leaders (KOLs) who have already created content that is available online. You can tap on those to collate articles based on expert or industry opinion, or work directly with the KOLs to create targeted content.
Promote on Social Media
Your material must be both socially shareable and search engine discoverable. Depending on the sort of information and issue, one channel may be more successful than the other. The fact is that certain items have gone viral on social media.
Select the appropriate social networking platform for your article. If you create articles on themes that are popular on social media, you'll have a lot of success creating social links on sites like Facebook and Twitter. Instagram and Pinterest are good networks to build a following and attract users to your site if you produce high-quality images.
Conclusion
It's beneficial to be aware of and experiment with various content marketing strategies.
Tactics are essential for really completing goals. Tactics, on the other hand, are ineffectual if you don't know when to employ them in content marketing or even in content creation.
This is when planning comes into play. This is where the novice content marketers are distinguished from the experts. To create an efficient and profitable content marketing strategy, you must first comprehend the fundamentals of content marketing as well as the many forms of content.