By Juliana Cunningham on Oct 14, 2021 2:00:00 PM
The design is the first thing that visitors to an unfamiliar website notice. If it matches the visitor's expectations within the first few seconds, they will stay longer on the website. But here's the kicker: a good design can't make up for bad content. If the visitor cannot discover what he is looking for, he will quickly leave the page, which is just what you want to avoid. As a result, strong content is essential because it persuades your visitors to stay on your website and return. Visitors will become customers as a result, increasing the conversion rate. It merely goes to show that content is still king.
But, exactly, what constitutes good content? What distinguishes it from others, and how is it made? With the following five criteria of good content, I'd want to try to clear up any misunderstandings.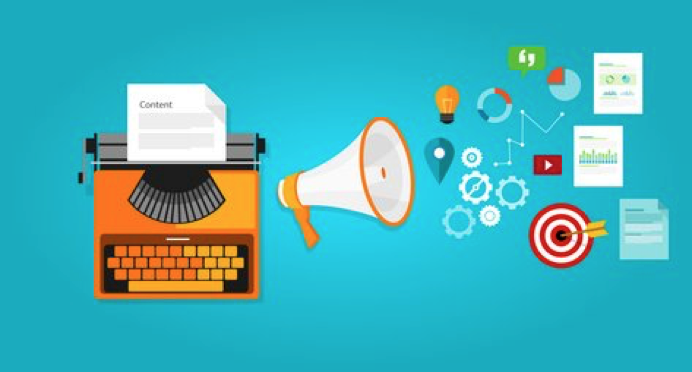 Searchability
Regardless of how fantastic your content is. Nobody will read it if no one finds it. As a result, when it comes to the searchability of your content, you must consider a few key elements. Among them are the following:
A heading 1 (h1) (including the primary keyword)
Two or more h2/3 headlines (Sub-headlines with relevant keywords)
Metadata is information about information (Title tag, meta description)
Topics that are connected (internal links)
Images with alternative tags (Alternative texts are used to describe images and thus, support a barrier-free website)
Readability
Is your writing well-organized and straightforward to read? Then you've followed all of the steps correctly. If you're not sure, check to see if your writing follows the inverted pyramid idea. This concept is also known as funnel structure, and it is frequently utilized in journalism. The essence of the topic takes up the majority of the text and is delivered directly at the start. In contrast to print media, web visitors are more likely to jump between sites if they don't see what they're seeking for straight away in the text. Let's get right to the point! Six questions are answered at the core (Who did what, when, where, how, and why). The source of knowledge (7th question = from whence), as well as other details, come next. Go into information about the background, reasons, or links at the end of the text.
You should bundle content after checking for the inverted pyramid principle and, if necessary, altering your wording. A single paragraph should be used to summarize content that belongs together. It's only reasonable that if stuff is based on past material, it'll be introduced straight away. Make sure to include enumerations, numerations, and images to help lighten your writing. Nobody will read your article if there are no paragraphs or other breaks in it. As a result, when writing a text, constantly consider the reader's perspective and question the readability!
Last but not least, if there are any, you must examine the stylistic criteria. If you have the option to choose them, you should do so for future texts as well. Stick to your decision to address your readers by their first names. Did you use justified formatting for your first article? Following that, you should present your following piece in the same format, and so on.
Finally, you should think about the following factors when it comes to readability:
Principle of the Inverted Pyramid

Bundle Content

Integrate Enumerations, Numerations, and Graphics

Consider Style Requirements
Comprehensibility and Added Value
Aside from general readability, your content must be comprehensible and provide extra value to the users. To do so, consider who you want to reach out to with your content. What is the demographic of your target market? Is it aware of the story you're reporting on? Is it familiar with technical words, or do you need to explain them to it?
Make sure your text's context is available once you've answered all of these questions and determined your target audience. Put a link at the beginning of your text if it is dependent on information from a prior text so that the reader can connect to it. Naturally, your article should never be taken completely out of context, as your website will never be able to cover all themes; therefore, always keep your website's purpose in mind, and only publish texts that fit this context!
Not only does your textual content need to be intelligible and appropriate, but so should an integrated video that is employed to loosen up your text. As a result, be wary of any graphics or videos that have been integrated. Is the link between text and video obvious? Is the video of good quality and well-described? If you can't simply answer "yes" to these questions, explain the relationship as well as any ambiguous questions on the video. In general, the following is true:
Incorporate movies and pictures throughout the text to give the reader a sense of what to expect.
Because added value is such a crucial component of effective content, you should constantly give it top importance. Only by writing on topics that you are passionate about or about which you have extensive knowledge will you be able to avoid boring your readers.
Always keep in mind that a text that answers a "random" visitor's questions in an engaging and diverting way will be read, accessible frequently, and even shared.
Action Orientation
The objective of action orientation is to identify whether your language is geared to encourage your readers to take action or not. It is critical to immediately approach a passive reader and explain your call to action in order to convert him into an active reader. A comment option is also an excellent method to engage the reader in a dialogue.
Internal links, as indicated in criterion 1 (searchability), can likewise be used to become active. This is because there are internal links to other topics that are only mentioned briefly in the present text yet provide further information. If the reader is truly interested, he will click them. Another alternative is to include social media buttons beneath the text so that readers may share the article on social media.
Finally, when it comes to an action-oriented text, these options are available:
Appeal to Action

Comment Option

Internal Links

Social Media Icons
Recommendation
Your writing should not only motivate your reader to take action, but also persuade him to recommend your post to others. To accomplish so, you'll need to give some compelling justifications and persuade him to distribute the content directly. You won't have to worry about not being able to share it this way. The social media icons described above also function as recommendations because they make it simple to share your content.