By Pooja Vinod Kumar on Sep 19, 2018 5:35:28 PM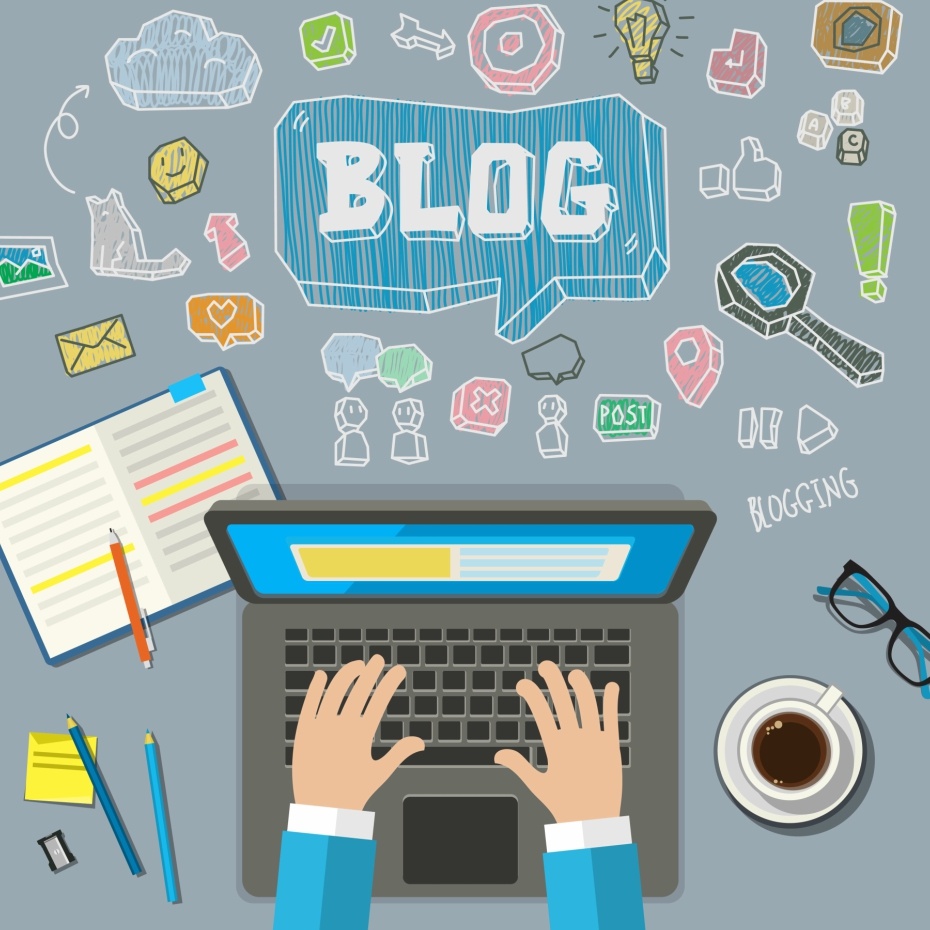 Blogging is one of the easiest and cheapest ways to generate leads for your business. It might require some time to write quality content. However, with a strategic content strategy, the process gets simplified and becomes less time-consuming. Blogging at least 3 times a week will give you a great compounding effect on your website – which will definitely help you generate leads for your business.

Here are 6 benefits of blogging to generate leads.

1) Blogging creates fresh content and helps with SEO
All of the major search engines are enamoured of fresh, relevant content and blogging is one of the most straightforward and inexpensive methods for offering this content. When a business creates blog posts consistently, they are constantly providing Google, Bing, Yahoo and the others with fresh content to index. This is also an opportunity for businesses to insert those relevant keywords that consumers will use to search for the types of services or products that the business offers.
2) Establish Your Business As An Industry Leader
It does not matter how small your business is, blogging is a good way for your business to build trust and establish clout in your industry by providing content that will be viewed as valuable, expert information. In time, posting blogs that are helpful and informative on a regular basis can make you the "go to" resource in your particular niche within the industry, subsequently increasing leads and conversion rates.
3) Gathering feedback, reviews and testimonials
Blogs and reader comments are a key source of information for your business and for other readers and customers.
Reader comments, and particularly customer comments, provide detailed and immediate feedback on your business activities, products and services.
Positive feedback gives confidence to other potential customers, while negative feedback gives you the chance to respond to concerns, defend your product/services or improve your business processes.

4) Create Opportunities for Sharing

Every time you blog, you create an opportunity for your audience to share your blog with others. Whether they link to your blog post, tweet it, or email it to others, it's free marketing and it further validates you as a credible business.

5) Helps you contextualize your CTA
The problem is that to motivate readers to take an action you need to answer the question "why?" Why sign up to your newsletter? Why browse your products? Why follow you on Twitter?
Your blog post is in a unique position to answer the question "why take action?" By addressing your prospect's needs, you are constructing an argument for why they should engage with your brand. This doesn't have to be explicit. If a hair salon writes a post called 'Worst haircuts of 2017' that is the talk of the water cooler, then the question of "why subscribe to your newsletter for more great content" has already been answered. By the way, you should include a CTA in 99% of your blogs!
If your blog post creates a compelling reason for your audience to respond to a CTA then it is going to very quickly start generating more business as your readers are guided through the sales funnel. And what's more, because it's an informative blog post, your audience won't feel like they have been sold to. It's a win-win.
6) Embed videos and presentations.
Blog articles are naturals for embedding videos or slide presentations, thereby allowing you to multipurpose content and easily share back stories with your website audience.
This also makes it easier to share socially. You can truly create a content hub for your business that your associates can use in day-to-day business interactions.

I hope I have convinced you on the benefits of blogging. If you are interested to know more about iSmart Communications and how we heavily we emphasize on blogging, feel free to visit our blog page.