By Neha Sodhi on Mar 1, 2022 9:00:00 AM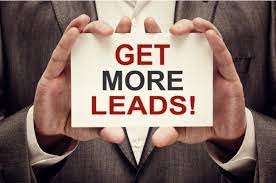 Finding prospective "leads" for your business is no easy task. You need to identify your target market, market your brand effectively, and create informative, appealing content for your chosen demographic.
But as customers evolve, you must constantly adapt your strategy to suit your customers' expectations. As a marketer or entrepreneur, you can't afford to rely on inefficient, outdated tactics like cold-calling and paying for leads. Instead, you need solid, proven techniques to draw in those all-important leads in an increasingly competitive digital world.
How Lead Generation Works
Lead generation is a kind of "catch-all" term for the strategies you can use to generate new potential customers for your business.
So, what do you do to bring in a continuous flow of qualified leads to your business on a daily basis?
Mapping out a lead generation strategy, learning how to nurture those leads and improving your conversion funnel over time, will help your business grow.
With that in mind, let me show you how to get more quality leads rather than prospects that lead nowhere.
5 Ways to Gain More Leads for Your Business
A/B Test Your CTAs (Call-To-Action)
CTA is a prompt that encourages someone to take a specific action. For example, downloading e-books, subscribing to newsletters etc.
CTAs are a first step towards bringing people into your sales funnel, so it's crucial you get them right. Ideally, your CTAs should be clear, emotive, and concise with strong action words. You might also include a visual element, depending on your audience.
Since we're a little clearer on what makes a good CTA, now it all comes down to A/B testing.
A/B testing lets you compare different variations of the same marketing tool (e.g., a CTA button) to identify which version works best. Once you identify which version is most effective, you can easily generate more leads.
Generate User-Focussed Content
User-Generated-Content (UGC) is marketing gold. It helps build your brand's authenticity and trustworthiness online.
UGC can help your brand shine on social media, too. For example, you might also link to videos hyping your product or share pictures of people using your product (with their permission, of course.)
Many digital marketing agencies say, "if you provide something of value to prospects, they will give you their respect, time, loyalty, and ultimately their business."
Choose the Right Social Media Platforms for Lead Generation
Social media is a powerful top-of-the-funnel approach to generating leads. Don't invest time and money into every social media platform there is until you know what works for your business.
The key to social media for lead gen is not just your brand's presence, but conversion rate. Basically, how prospects turn into leads.
If you've already established a presence on all platforms, see how much traffic each one drives to your landing pages via Google Analytics or a comprehensive social media management platform that allows for conversion tracking. What social media channels are consuming your content or bringing you the most traffic and leads?
Choosing the right social platforms for your lead gen efforts will directly impact your conversion rates and reduce your ad spend.
Offer a Free Trial/Download
Just because a person visits your website or even subscribes to your content doesn't mean they're ready to purchase your product. How can you entice them to complete the sales process?
Try offering free trials or product downloads. Not only does this help people understand whether your product is right for them, but it fosters trust in your brand.
Just ensure your free trial gives people an accurate impression of how your app or software program works.
Alternatively, you can offer free downloads such as guides. For example, we offer free downloadable e-books, which could encourage users to trust the business and turn to them for more advice.
Turn networking events into new leads
Face-to-face interactions are a powerful thing and you'll be making the mistake to limit yourself to generating leads online. I can safely say my favourite way to generate leads is by attending networking events, conferences and trade shows. I'm not talking about events designed for you, though – I'm talking about events created for your target customers.
So, if one of your target audiences is Millennial entrepreneurs then you want to be going to the same events Millennial entrepreneurs are attending, whether they've got anything to do with software services or not.
Attend, network, exchange details and generate leads.
Conclusion:
It's all about quality, not quantity
The low-effort ways to generate leads quickly that we've looked at today aren't methods that'll bring the highest volume of leads in the shortest amount of time. Instead, they'll bring highly qualified leads that come with business potential – quality over quantity.
For more interesting and informative content, subscribe to our blog!