By Bryan Lim on Nov 28, 2018 5:30:00 PM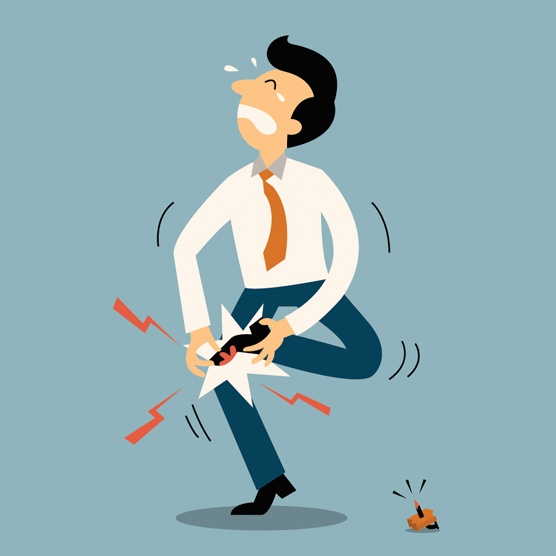 A good content strategy is fundamental to understanding your customer's pain points.
All web content should be useful to someone, and it can't be useful unless it addresses a genuine need for a specific audience. In the context of B2B, it is sort of business problem, a customer pain point.
However, prospective buyers express their pain points in terms of search queries by typing into search engines. They are usually open to the possibility of utilising a new solution to help them achieve better results.
So, you want to solve for your customer pain points. But how do you know their pain points in advance??
Here are 5 ways to track, monitor and learn about customer pain points.
1. Stick With What You Know
To understand a customer's pain points, marketing teams should always start with what they already know. Typically, we group customers in different buyer personas. Buyer personas refer to the representation of your ideal customer. They help you to understand and prospect your customers better.
A buyer persona needs three key information such as:
- Demographics (job title, industry, location, interest)
- Problems that your prospective customer might be facing
- How your buyer will use your products to solve their problems
While a buyer persona may not help you find new customer pain points, it enables you to validate assumptions guide your market research over time.
2. Ask Your Customers
Most marketers would tend to put this at the end and you need paying customers before you can ask them what they need. So don't forget the power of asking.
You can't really get what you want from people unless you make your needs clear. Create a simple and clear CTA to get your prospects to make the desired action.
Use surveys and interviews. While it is not easy to get a response, the better you understand them, the easier it is to incentivise them to give you answers. The more people feel that you're actually out to help them, the more likely they are to engage with you.
3. Ask Your Sales Team
Your sales team probably has more in-depth knowledge about customer pain points than anyone else in your organization. Being in the front lines every day, they are the first to get to experience and deal with new situations every day.
Therefore, it is all the more important to keep an open channel of communication with sales. Schedule regular meetings to discuss new observations in customer behaviours toward certain problems or issues.
4. Social Media and Groups
Try connecting with a lead with an open platform like Twitter to find out about their needs or even Facebook to find out about their interest. This is a step in warm prospecting. People love it when others pay attention to them. And the best place to meet your prospect?
LinkedIn of course.
LinkedIn Groups lets you learn how prospective buyers for your offerings think:
- Allows you to pre-determine if someone is an ideal buyer based on their profile information
- Take a look at comment threads for valuable insights
- Group memberships give you clues about users' interests and product research methods
Most importantly, in LinkedIn, you can simply ask people what the biggest problems are or how they deal with the current businesses issues. This enables you to brush up on the latest customer perspectives and keep those buyer personas up to date.
5. Attend Industry Conferences
Attend not just your industry's conferences, but for your customer's industry as well. It also gives you an opportunity to prospect to thousands of eager buyers at the convention floor. Professionals who attend usually know best about the pain points they are facing. Deep dive for information without coming across as someone who is looking to sell. Seek to understand their "pain".
Your content should be tailored to resolve your customer pain points. Some of these have to do with technology. Show how you can help them. Be one step ahead and always keep an eye out to identify new pain points your customer may have. These serve as opportunities to better solidify your content strategy, which helps to improve your SEO ranking too.