By Chong Wei Ling on Apr 21, 2021 4:30:19 PM
What is the first thing that you'll do before purchasing something online? Read the reviews!
Surveys have shown that 70% of customers will not take action until they read the reviews.
If you're running an e-commerce business, you know that there is a trust gap between a company and a consumer. There are several ways to fill that gap, and social proof is one of the paths you'll want to take.
The thing with an e-commerce store is that people are buying a promise that you're making to them and product reviews are proof if you're keeping that promise or not. By showing that you are delivering results, it builds trust for the consumers.
Hence, customers are more likely to purchase something from you if they see that other people enjoy using what you sell, and leaving product reviews gives them this satisfaction.
Why are customer reviews so important for the Shopify e-commerce platform?
Looking for online reviews has become such a normal part of the buying process, and as an e-commerce store, you should be aware of that.
In fact:
15% of users don't trust businesses without reviews
70% of consumers need to read at least four reviews before they can trust a business
71% of consumers agreed that reviews make them more comfortable than they are purchasing
As you can see, Shopify experts are making sure that reviews have real value for buyers, but they have significant benefits for the retailers too. Of course, if you use them right.
How to get one after another Shopify review on your store?
The fact is that shoppers will seek reviews on your Shopify store, especially for small businesses. To collect as many reviews, you need a review generation strategy in place.

Step 1: Keep it simple
If leaving a review becomes a struggle, the customers will be less likely to do it. Your job as a retailer is to remove any obstacle in the buyer's journey to make the review process as effortless as possible.
Overwhelmed forms with many questions will only discourage your customers. The average customer isn't going to invest time into exploring different ways to leave feedback.
Customers have a million other things to deal with in their day, and they won't sit down answering questions for 15 minutes.
AMP email forms are great for the effortless review collection process. AMP form is an interactive email format that allows customers to fill the review form without leaving their inboxes.
You can send the email with the form in it. The customer opens it, leaves a review, and there you go - simple as that. And the whole review collection process is effortless.
Step 2: Don't be shy; ask for reviews
Here are very simple methods you can use and ask your customers to leave reviews on your Shopify store: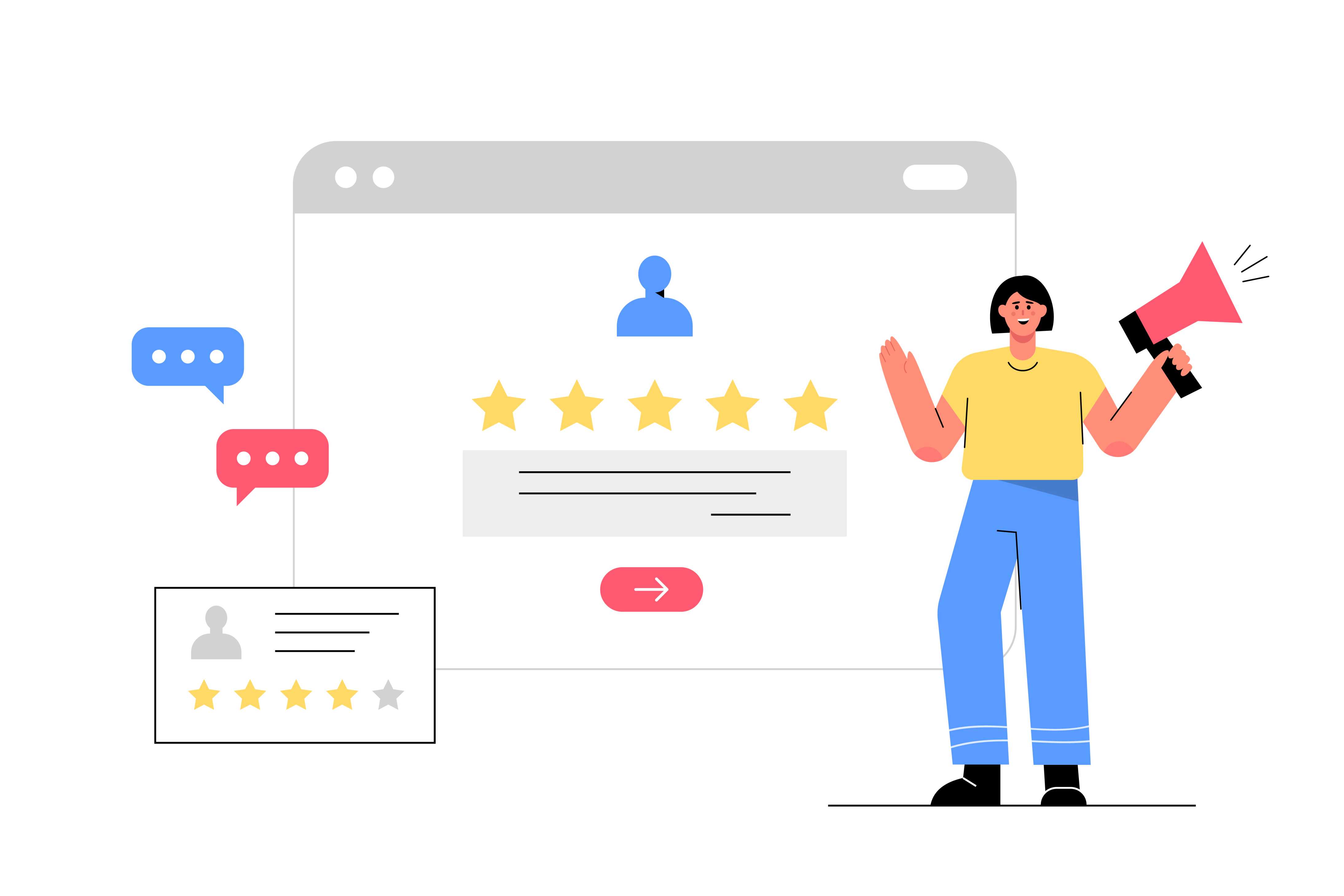 Ask via email
Don't be one of those shops that are only doing the minimum. Be proactive. Ask your customers to leave you a review or a testimonial.
Ok, you don't have to twist everyone's leg, but for sure, you'll receive more reviews if you just ask for them.
It's not rocket science. You just need to send a friendly email and ask for a review. And no, you don't have to do it manually every time someone buys from you.
There are many tools available that will help you automate this process. You don't have to be an email marketing expert. And every time a customer buys a product from you, they'll receive an email to rate that product. You can just sit back and watch your reviews rolling in.
Sometimes it really is a case of just asking.
Put a review button on your product pages.
This option is even easier! You just have to embed a small piece of code, and it will generate a "Leave a review" button.
Your customers can easily find the button, click it, and a review form will pop up. They will leave a review, maybe some photos, and that's it. You have another one.
The buy button is not the only one you want to be pushed.
Step 3: Personalize. Personalize. Personalize.
Default subject line or email copy is just that – default. But people enjoy feeling special.
So consider personalizing each email. Personalization builds an emotional connection, which leads to better feedback.
First, consider customizing the subject line. It's the first thing they will see when they receive the email, so don't be boring. Your open rate depends on the subject line. So, use exciting and catchy lines to drive them into action.
Step 4: Didn't receive one? Remind them
Sometimes you won't receive a review at the first attempt. Don't be discouraged. It is possible that your email found the customer at the wrong time. That's what email reminders are for.
If you're using a tool for managing your reviews, you can easily schedule an email reminder to make a second attempt. Just schedule after how many days you want to send it and let the software do the heavy lifting.
Step 5: Show off your reviews.
What's the point of having beautiful reviews if you don't show them? Having the reviews you're proud of well-packed in a cool widget is a great way to tell how well you're doing your job. That's the functionality of reviews – to build trust.
You can get creative with your reviews' look to make them more attractive to your online store. Play with the layout: display grid view, carousels, or sliders.
There is always room for going the extra mile. And if you want to stand out of the crowd, you should go. Improve your widgets' look – change colours, change the placement, and many other things that you can think of.
Now that you see the power of social proof in building trust in your e-commerce store, it's time to get to work and collect some reviews yourself!
Source: EmbedSocial