By Pooja Vinod Kumar on Aug 21, 2018 3:16:29 PM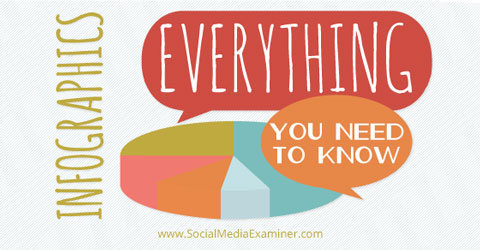 Infographics are a combination of graphic design, content and data. Most marketers are not aware of the effectiveness of using infographics in their marketing strategy. If you are one of them, don't worry! It's not too late yet. Creating infographic can be very simple. It takes some time for you to design the graphics but after some practice, you will be so good at it. Ideally, you should create an infographic that you can share on your social media platforms. Still not convinced? Let me share with you some of the benefits of using infographics.

Here are 5 benefits and reasons for you to start using infographics in your content marketing strategy.

1) Boost brand value

Infographics go beyond telling people about your brand. They demonstrate your value and knowledge in a meaningful manner. That's the reason why it's crucial that they support your defined brand image and include a company logo and website address or other contact information.
2) Infographics are Eye-Catching

People love facts, figures and statistics. Visual experience is always first in the game and attracts more audience.

Text and images or graphics both are very important methods of communication. Graphics makes it easier for the user to understand but are less effective when it comes to the communication of abstract and complex concepts. Text alone is very boring. No one is interested in going for a long and boring text content until and unless it doesn't include any image or video. But clubbing together text and graphics can take advantage of each medium's strength and can transform your content into an attractive piece of information that can be shared easily.
3) Infographics are easily readable
Infographics provide 'in-depth information' in an easy to read format.
A simple approach is often best, particularly when presenting complex data. Detailed concepts should be presented as clearly as possible and thus facilitate easy analysis and understanding. Infographic design is conceptually driven by the data it presents.
4) Infographics are Portable and Easily Embeddable
One of the many characteristics of an Infographic that makes it stand out as a visual element is its inherent design to be easily embeddable and portability. When you add an embed code to your posted or uploaded Infographic, people can then easily integrate that embed code right into their blogs or websites.
Automatically, the embedded Infographic is now linked to your site, apart from the attribution and other backlinks they would include for using your material. Above all, Infographics are designed to convey short, easily understandable text just to emphasise an important piece of information. This user-friendly feature makes Infographics easier for non-English global users, making them understand your point through pictures instead of texts.
5) Infographics help in SEO (Search Engine Optimization)

You can increase the web traffic using an interactive infographic and again, increased traffic means you are doing justice to your business. Good quality content can convert your traffic into sales and thus increase trust and credibility. 60% of marketers find infographics as the best way to attract more customers than any other way. It's the best content marketing strategy which you can apply to your business to gain more and more traffic.
Best Infographics make people link to your site, and as a result, Google will index your website higher due to Google's algorithm. This increases the importance that search engines pace on your site.
We hope you have learnt the benefits of using infographic in generating content for your company. These are just some of the benefits you will derive from using infographics. There are many other benefits that we have not listed in this article that you will experience once you start creating and marketing your infographics. Have fun!