By Pooja Vinod Kumar on Jul 31, 2018 4:23:20 PM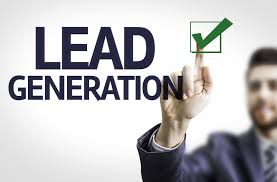 Today we live in a modernised digital world. Seemingly everything is going digital, including businesses. If a company is not keeping pace with the changes, they may lose out to competition in the market. Generally, companies have their own websites, social media pages and other digital marketing techniques. But we need to understand that simply using the Internet will not help your business grow. Especially in the case of Business-to-Business Leads, since your target is also a company, it is not easy to attract them. This post will focus on some simple tips to help readers understand that it is not always necessary to incorporate complex marketing techniques.

1. Make use of Blog posts
B2B lead generation goes hand in hand with blog posts. This is one of the many popular techniques in content marketing. Content marketing means giving information about your field to your viewers. You may ask "Why do we need to teach our viewers?" Well, it's mainly because nowadays, people try to gather information before buying anything. They need in-depth knowledge about the field, companies or their products to reach the right decision. When we talk about a B2B lead generation, it is extremely important to use content marketing, as companies do not want to face the risk of collaborating with each other, knowing absolutely nothing about the latter. They should engage in prior research and learn more about the business they want to partner with. Blog posts are an excellent choice since they convey complex concepts in layman's terms at the same time, attracting huge followers to your blog posts. Many a time, higher traffic to websites can be attributed to blog posts. Therefore, don't underestimate the power of a blog post in propelling your lead generation campaign. But, remember that it costs to make a blog for your website, so you need to check if it is reasonable to use it. If you want to know how to write a good blog, go ahead and read 5 Tips That Write a Successful Blog Post That Convert.

2. Use smart Social Media strategies
Most people think we need to use social media marketing while talking about attracting leads on the Internet. But this is not the situation. According to Crazyegg's article, although social media is widely used by people all over the world, it doesn't help generate a lot of leads. Social media awareness is important for lead generation, but it is not the only factor. Also, you need to use some features like a call-to-action button/forms to analyze web traffic while using social media. Running a social media page requires sufficient time, resources and effort. Not having a proper strategy can ruin social media activity. Choosing the best one is mostly based on the functionality and features of social media, or even depends on which social media platforms your potential customers are using. Eggcrazy's article also suggests that for a B2B lead generation, Linkedin may be a good option, as it is a business-only app. Since their focus is on business and employment, this makes it a good platform to meet other professionals and companies to convince them about having a partnership together. Every social media has its features, choosing the one that fit your requirements is most important.

3. Ensure your websites are user-friendly
When we say we know a particular product, brand or company, it could be because we visited their website. Your website must be significant to generate leads.

First and foremost, the categorisation needs to be clear and precise. Visitors would usually enjoy a pleasant website experience. But, if the categorisation is too complex, they end up unsatisfied and lose interest in your company. In addition, this shows that you do not have proper organization and planning. Another point to remember; do not have too much content on each page. Every page must serve one or a few purposes only. If you put too much information, the viewer will get distracted easily and lose the appeal.

Finally, remember to put up a landing page and call-to-action. Sometimes, after a company visits your website, they may want to take further steps. If you don't provide any landing page or call-to-action, they don't know what to do, and eventually, they will lose interest in your company. Some tactics like giving them a free e-book, a free consultation or a free sample goes a long way. It depends on your company. But always remember to collect their contact information if ever they become a customer from a prospective lead in the future.

The tips above are simple, yet effective. I sincerely hope that they help you implement and get better B2B leads.