By Bryan Lim on Dec 12, 2018 5:30:00 PM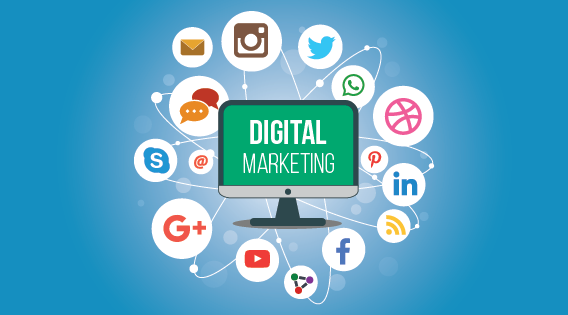 A strong marketing strategy typically involves suitable advertising and market research to create a link between consumers and your products and services.
Unlike traditional marketing, digital marketing allows you to track and measure your performance in real time. In the past, your marketing message is broadcasted to everyone using prints or radios etc. You have no idea where your leads are coming.
Marketers ask themselves: Are the leads coming in from my print ads or elsewhere? How many people are being exposed to it? How long should I pump money to continue this type of advertising?
If you are still sticking to traditional methods, here are three simple reasons why you should adopt a digital marketing strategy.
1) Works for All Kinds OF Businesses
Whether you are in the B2B or B2C businesses, digital marketing works for everyone. Depending upon the budget, there is a selection of strategies to adopt. Due to the customisable nature of digital marketing, it is even viable for small businesses. It enables you to reach out to a wider audience at a lower cost as compared to traditional marketing.
2) Higher Conversion Rates
Today, the purchasing behaviour has changed. People are on the internet most of the time. That is where you should be doing your marketing. With real-time data analytics such as Google Analytics, you can identify what percentage of viewers are converted into leads and subsequently into subscribers and customers. Such metrics include calculating return on investment (ROI), returning visitors, web traffic sources to inform you of your digital marketing performance. Instead of relying on gut feel, you make improvements to your strategies based on data-backed decisions.
With regard to traditional marketing, joining a three-day convention could cost you up to 50,000. The same amount could enable you to run a digital marketing campaign for six months and up to a year. Of course, this very much depends on the number of strategies adopted. In other words, a small investment in digital marketing strategy can deliver the desired result to give a better return on investment (ROI).
3) Branding
To find your target audience, you have to be where they are spending their time. This means on the internet and specifically, on social media as well. Extend your reach and awareness of your brand by marketing on social media platforms such as Facebook, Twitter, Instagram, LinkedIn and so on.
For example, the ads on Facebook could help to drive visitors to your site. Moreover, posting regular informative and relevant content will position you as a thought leader. Furthermore, social media can act as a conversational channel for your prospects or customers to reach you. You can answer queries or take feedback and build a relationship with your prospects or customers. You can even ask customers to leave a positive review and ratings. By marketing on social media, you can enhance your brand reputation.
In conclusion, digital marketing works for every business. However, your marketing strategy must be aligned with your goals and aimed towards the right target audience. And ensure that you employ the use of analytic tools to track performance on a regular basis accurately. With these, you are on the right path towards the continual growth of your company.