By Bryan Lim on Jan 11, 2019 5:30:00 PM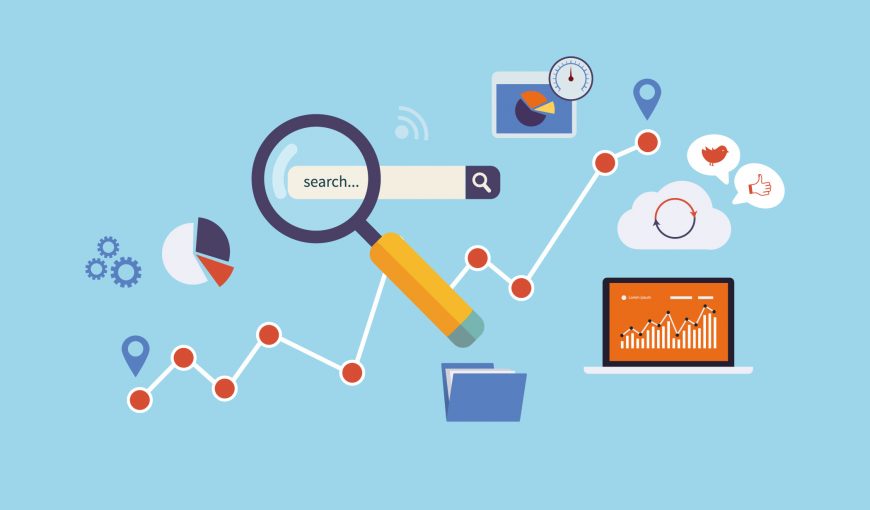 Too many a times, a decline in web traffic has prompt potential clients to turn to SEO services. However, the reality of it is that SEO often constitute a part of a much more comprehensive solution to fix your web traffic issue. To devise a solution to this issue, ensure that you are first approaching it in the right perspective. So, here are three reasons why SEO updates won't fix this problem.
1) Fall in Website Traffic May Not be Due to Organic Reasons
As a fellow marketing professional, you probably should already have analytic tools in place to measure your marketing performance. However, it is difficult to conclude when you see a fall in your web traffic. Before you start strategising for a new SEO strategy, ask yourself these questions:

- Which channels were affected by the fall in traffic? Was it organic? Email? Referral? Social? Paid? Or others?
- Which is your best source of leads?
- Is it due to seasonal fluctuations in traffic and leads?
- Does your industry have seasonal search patterns?
- Could a recent update to your website be the cause of traffic decline?
- Are new elements added causing your site to load more slowly?
- Are there any specific topics which you've seen a fall in rankings?

The step first is to understand the cause of the traffic decline. Without that, you will be not able to solve this traffic problem. If the fall isn't due to the organic traffic, then working on your SEO is not going to solve the problem. Furthermore, if organic source is not your highest contributor of leads, fixing your SEO would not produce any positive results.
2) Your Domain Authority Might Be Poor
You may optimise your meta description and your alt text for SEO, but if your domain authority or the perceived overall value of your site is low, SEO will not solve your organic traffic problem. Domain authority helps to predict your rank in search engine results page; a higher score means search engines favour your domain. Likewise, you may also optimise your content, but you can't rank in SERPs if your site has problems which impact your domain ranking.

Such problems include spammy backlinks, poor site content or non-authoritative external links within your site pages. Deep into your analytics to identify what is affecting your authority. Optimising your content is not enough. Conduct content audits and updating your external links to observe improvements to your domain authority over time.

3) Not Frequently Publishing Content
What do high ranking sites on Google have in common?
Answer: They are recognised as authorities on the subject matter.

Google love sites that are committed to producing relevant and informative content. Also, they favour sites which consistently produce fresh-engaging content. Organic growth is a long-term content strategy and is often done through blogging. While content strategy requires a lot of time, commitment and creativity, it is fundamental to the success of your organic traffic results.

In short, here are some of the considerations to rank well for SEO:
• Regularly posting high-quality and valuable content
• Content that aligns with your buyer personas
• Good user engagement measured by site visitor's time on page or pages visited
• Back-linking to sites with higher domain authority than your website
• External links that direct your visitors to high-quality sites and content
• Optimising content around topic clusters that include long tail keywords
• Alt text on images, optimising your headings and meta description and a site that is easy to read

While SEO remains a vital component of your overall digital marketing strategy, the marketing ecosystem relies on the interconnectivity of factors. Don't rely on just updating your SEO to fix problems with your dip in website traffic. Review all the components in your marketing challenge to help you devise a comprehensive strategy which achieves the business result you desire.