By Veronica Fernandez on Sep 11, 2019 10:01:47 AM
With the popularity of digital media and User Generated Content, comes with the price of the spread of confusing and inaccurate messages, which is more popularly known as "fake news".
Why the sudden shift of attention to fake news in Singapore?
Even without digital media, the attention to fake news has risen over the years. This is especially the case when shops were found promoting their shops with misleading ads such as "closing down sales" and "everything must go", when in fact the shops have been using that slogan for years. The misleading words used to advertise their shops suggested that the items are being sold at huge discounts, which may not be necessarily the case. That's when the Competition and Consumer Commission of Singapore (CCCS) stepped in to develop a set of guidelines on honesty and price transparency.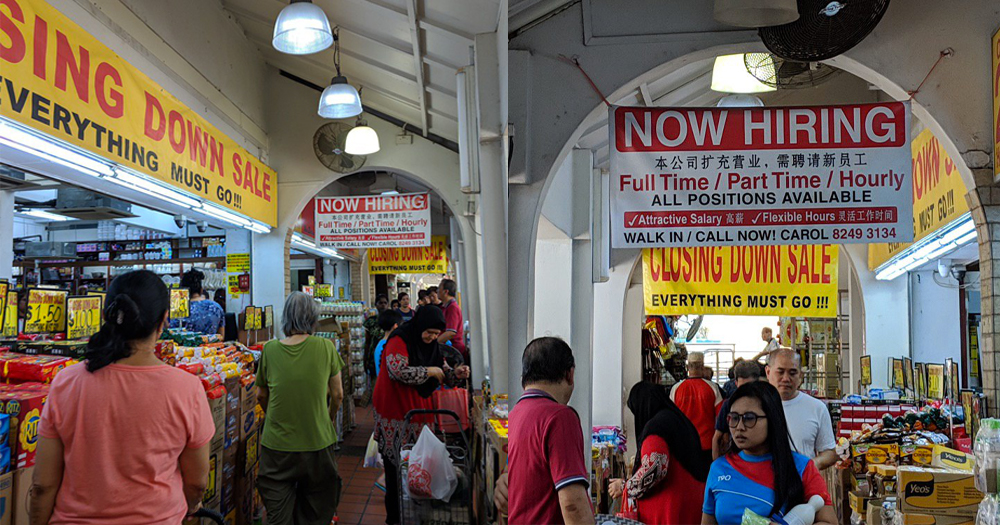 Source: Mothership
Especially for businesses, trust and honesty is incredibly important. With fake news being shared around online, it could largely affect the overall sales as distrust builds. This is exceptionally the case for Ms May Liu's halal-certified yong tau foo stall at Westgate mall when it was rocked by fake news alleging that it sold a pork dish. She had to clarify the matter with the Islamic Religious Council of Singapore (MUIS), and its officers went to her stall within days to investigate. Though the probe found that the stall had not violated any rules, the damage had already been done with deteriorating sales.
What has Singapore done to prevent the spread of fake news?
On 8 May 2019, Singapore's parliament passed the Protection from Online Falsehoods and Manipulation Act. The passage of the law comes at a time when Singapore, a financial and transport hub, has been making efforts to position itself as the regional centre for digital innovation.
This is a law criticised by rights groups, journalists and tech firms over fears it could be used to clamp down on freedom of speech. The law will require online media platforms to carry corrections or remove content the government considers to be false, with penalties for perpetrators running as high as prison terms of up to 10 years or get fined up to S$1 million. In fact, the law has started taking action as the Singapore Police Force (SPF) has investigated fake news being circulated in Singapore.
How will the change in the law have an effect on SEO?
In this digital world, it's all about creating content that is not only attractive but also honest for your readers. But with the new law taking place, we need to find a balance between clickbait worthy titles and truthfulness. How do we do that?
Google's algorithm favours quality sites that include links from other established sites – making the dissemination of fake news less likely. That means Google is more concerned with the quality of its organic results than anything else. That is why Facebook took the majority of the heat for fake news initially.
Even so, there are situations where highly reputable sites are linked from fake news sites, which can potentially affect its indexing. As you can see below, this situation is beyond the full control of any of the listed sites on the alleged fake news website. One way to control this is through social media monitoring.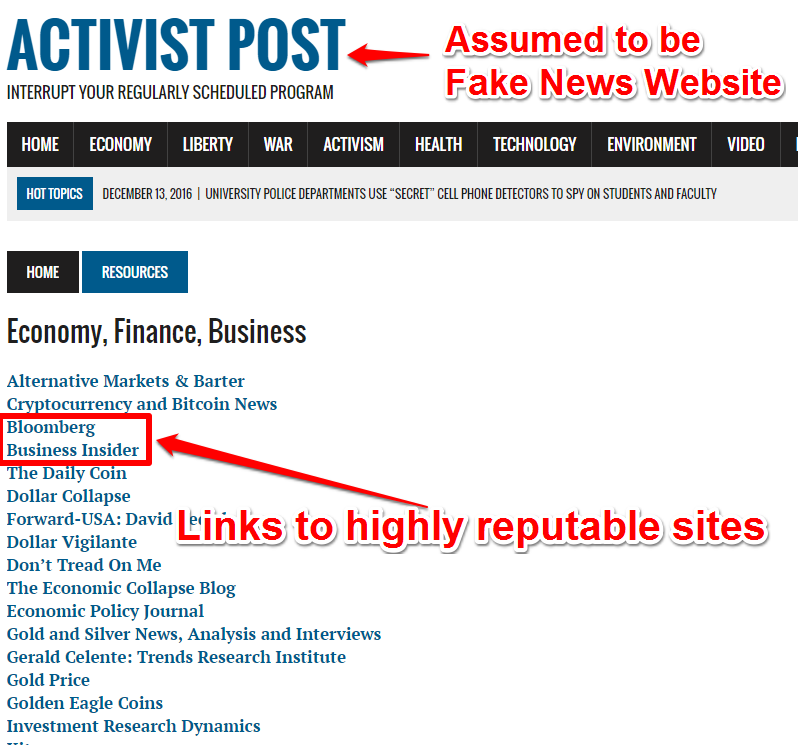 Source: cognitiveSEO
Will Google De-index/ Penalise Fake News Sites?
Google is trying its best to wipe out the fake news from the top stories category and its search results. And if you think this is a measure with which Google is limiting the freedom of speech, Google is adding a "fact check" label for more accurate and trustworthy results, rather than limiting what you can or cannot say online. With the introduction of the fact checked label and the latest changes, we believe that Google is trying to have only vetted sites appearing in the "top stories" box. But to automatically assess that is still a goal far to achieve.
Also, it's very hard for Google to determine the intent or reasoning behind a fake news site. But even after Google installed the "fact check" label, fake news sites could still remain on the first page of results. Although they may not on the top of the page, it could still be moved to the second page of results for searches on other keywords.
Yet, as much as Google might want, we tend to believe that it is very hard to get fake news penalised. As mentioned before, such penalties would be difficult to be applied by a human, let alone a limited algorithm. But even so, always remember to be honest in your marketing activities.