By Chong Wei Ling on Oct 14, 2020 10:46:48 AM
For those of you who are unaware, Google just had its Advertising Week last week and they have announced some new updates to Google Ads which are going to help businesses.
With more new updates and innovations, they are implemented to help give more insights for businesses about changing consumer behaviours and to handle customers' expectations in real-time.
Get insights to meet your business needs
Consumer behaviour is constantly changing, and with the current COVID situation it has definitely sped up this change. The things that people are searching for has varied and it is important to keep ourselves updated in the shifts of consumer behaviours to drive more growth.
The new Insights page in Google Ads will give you custom insights that are specific to your business. Google is slowly rolling out the beta version in the upcoming months and they will be adding more new features such as audience and forecasting insights.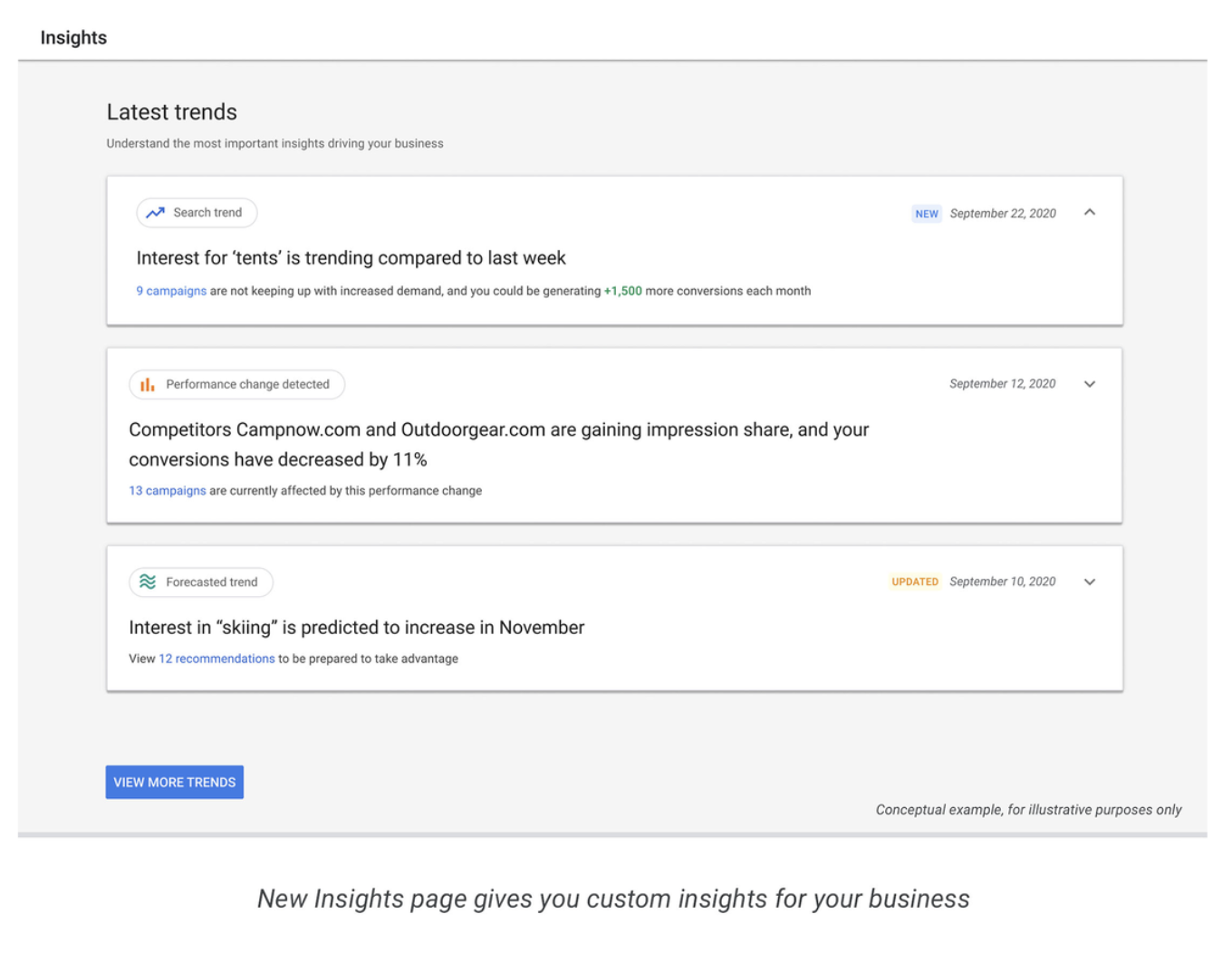 This Insights page will also show a trends section that displays current and emerging search demand for the products or services that are most relevant to your business.
Businesses can make use of this trend feature to explore new opportunities or categories that you have previously promoted in your campaigns, to see what new areas you can look into.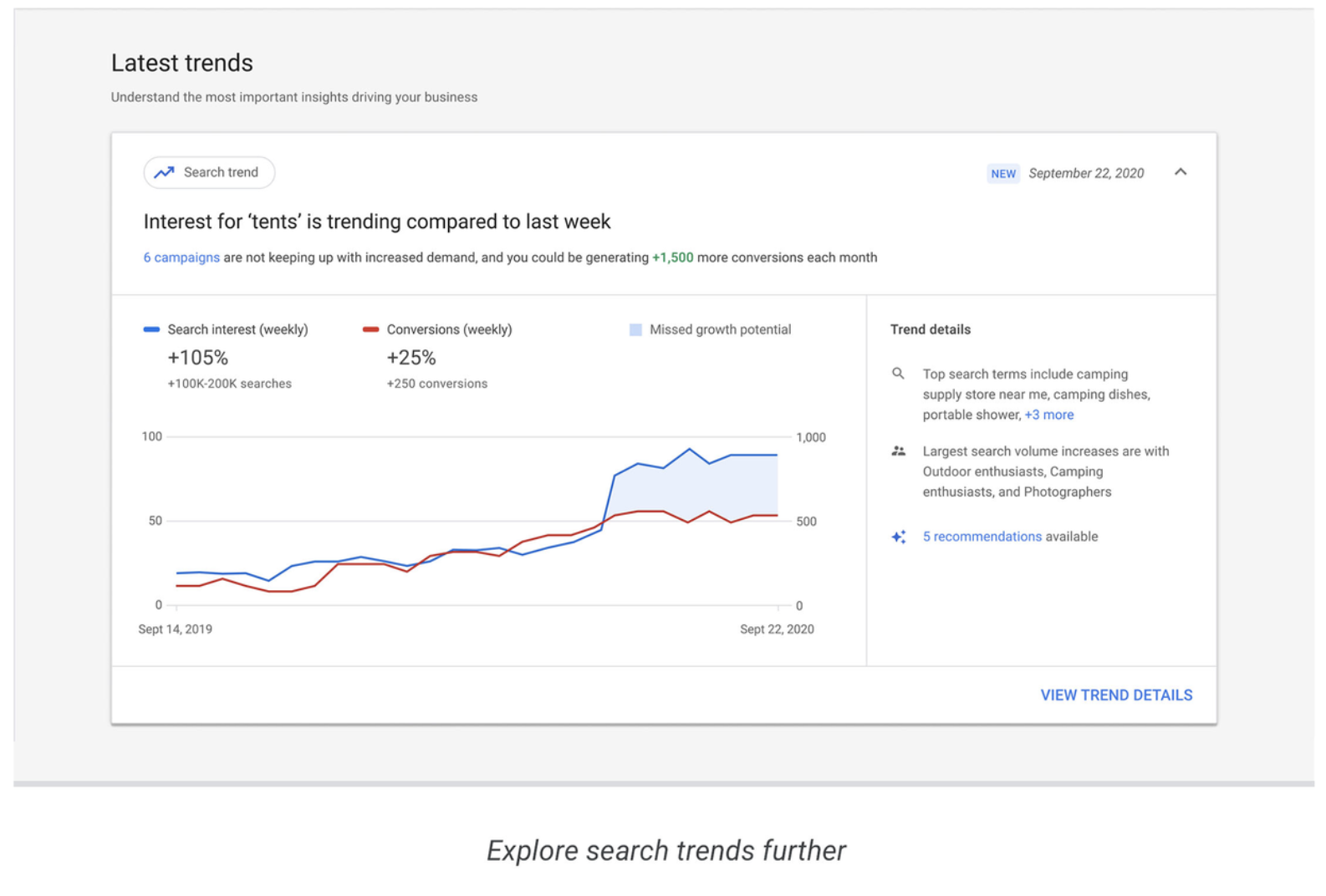 By analysing the trends, you can understand what customers are searching for most and the geographical location where the demand for these queries are growing. The trends are aggregated and anonymised so they cannot be linked back to any individual user.
Introducing Performance Max campaigns
With the implementation of the new Insights, it allows businesses to keep track of changing consumer demands and automation lets them act on it in real time. Google is introducing Performance Max campaigns, a new way to buy Google ads across all their inventory to bring the full value of automation to businesses.
Google Ads now offers fully-automated campaigns for businesses to show results across Google's platforms and Performance Max campaigns will use the learnings from those campaigns to deliver a more in-depth solution for more marketing objectives.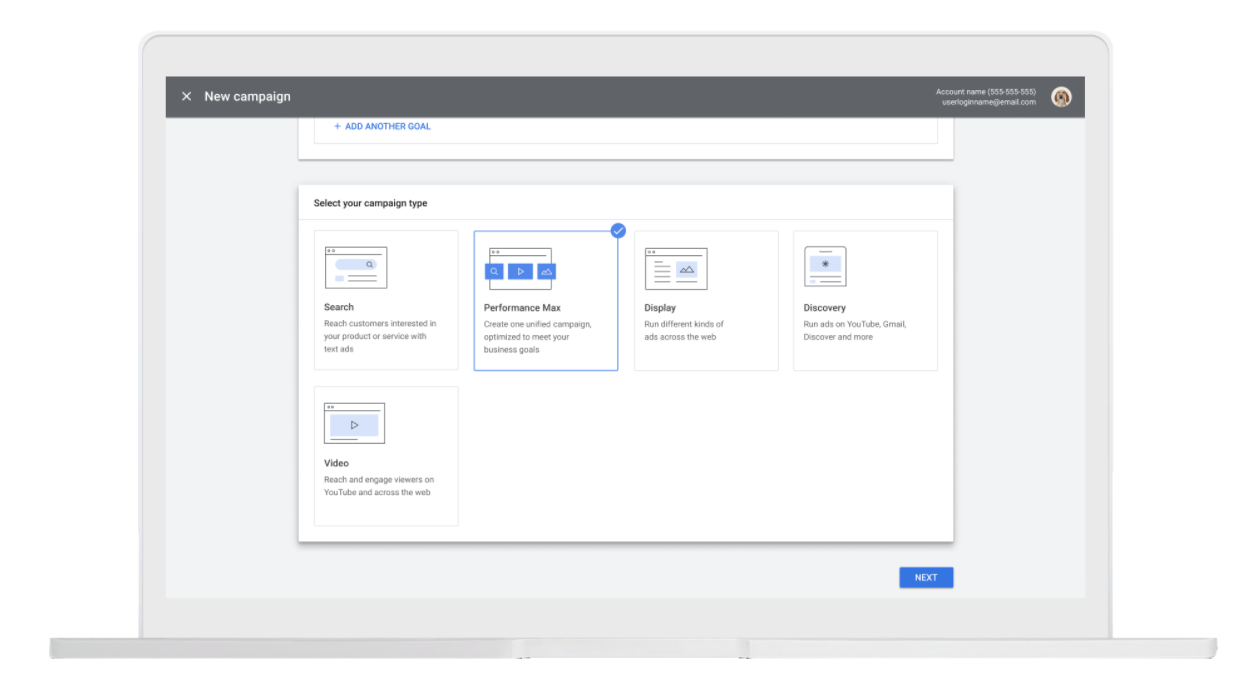 The 4 main benefits of Performance Max campaigns:
1. Customer reach: Performance Max campaigns will complement your keyword-based Search campaigns, and be the most comprehensive solution to help businesses drive conversions and revenue.
2. Performance towards your business goals: Over time, you'll be able to choose from multiple marketing objectives like online sales, new customer acquisition, and offline sales. Businesses will also be able to drive new leads across Google from one campaign. The use of machine learning will automatically optimize for your most valuable customers across channels.
3. New reporting and insights: The new reporting and insights gives you a deeper understanding of how machine learning is working for your business such as which audiences and creative asset combinations are performing the best. Performance Max campaigns will also be included in the new Insights page to let you know what's working or not.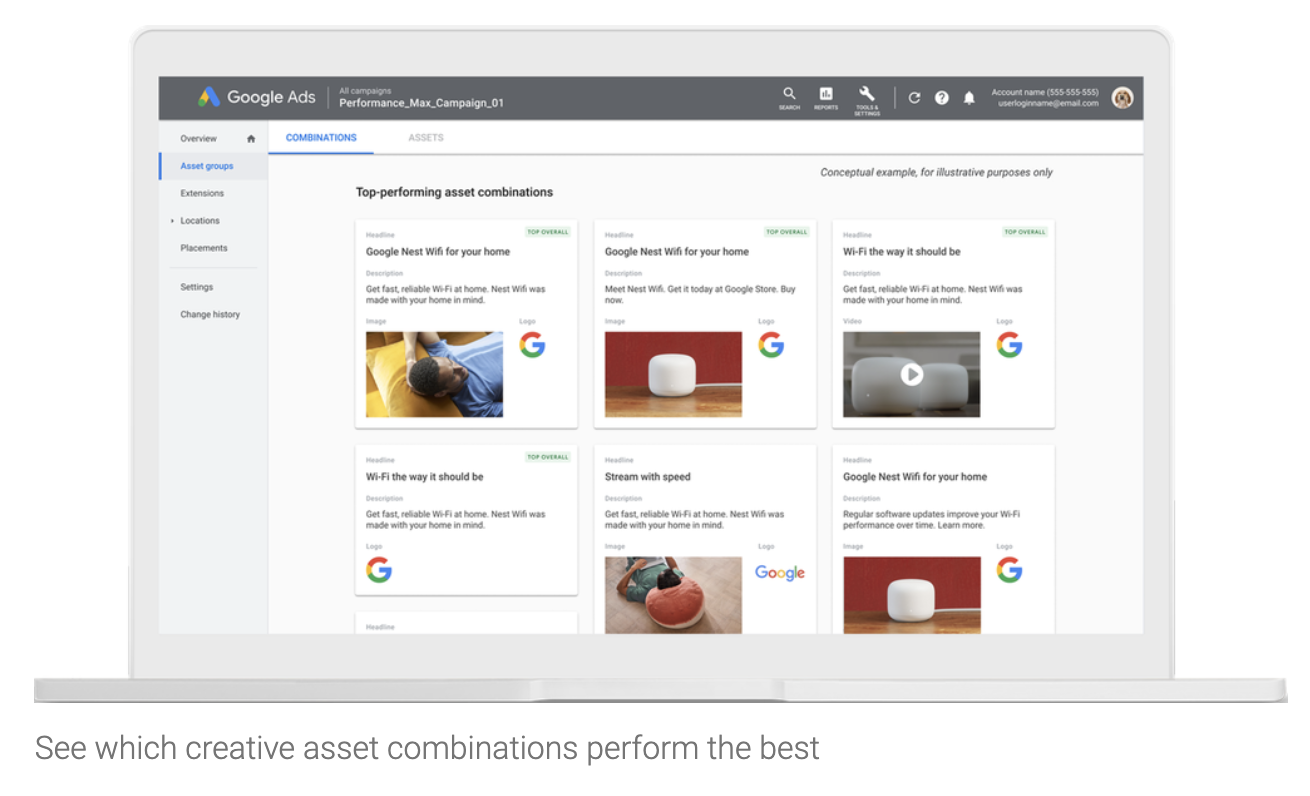 4. New campaign inputs: You also input which audiences are your hot potential leads to help the machine learning process to perform better to drive more results.
Google is still in the early stages of testing these new features out so keep a lookout for these updates so that you can better optimise your Google Ads to work better for your business.