By Pooja Vinod Kumar on Nov 15, 2019 5:00:00 PM
In terms of easily linking people from all different countries and cultures, technology has turned the world into a global village.

Sharing information is more accessible than ever before, making it much easier to raise awareness of the product or promote your service. And since the internet is such a powerful tool that ROI can be generated, it can not be ignored to invest in digital marketing. "Worldwide digital ad spending is expected to hit more than $375 billion by 2021," according to eMarketer.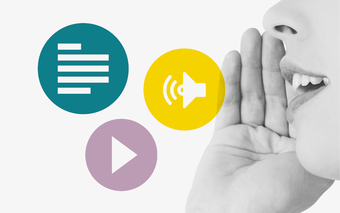 1. Chatbots
Most companies will continue to use a chatbot, they are powerful software programs that communicate with visitors and consumers to the website. Chatbots communicate with people who view the site naturally and are able to answer their questions in real time. Chatbots use verbal communications and chat windows to help web users find what they want.

It can be expensive to hire a person to track and connect with visitors on your website, but by answering questions on your behalf, chatbots save costs. And then, consumers tend to appreciate the personalized service and provide answers to their questions.
Additional Benefits of Using Chatbots in Digital Marketing
It Saves Time

Customer Satisfaction

Good Humor
2. Private Messaging Apps
As 2020 approaches, many companies will begin to focus on how to make better use of private messaging apps. Smartphone apps such as WhatsApp, Viber, and WeChat are becoming increasingly popular. And instead of using passwords, companies are taking advantage of both mobile applications so private messaging groups.
Major brands are already experimenting with monetizing messaging apps, and customers will be able to pay for products directly via messaging apps as soon as possible. It'll be much easier to send and receive money.

Many applications such as WeChat Pay have already made significant progress in making payment online easier; users of WeChat, Venmo, and PayPal are already getting used to using these types of apps to transfer money to their peers.
3. Artificial Intelligence
The word "Artificial Intelligence" is precisely how it sounds; it refers to the ability of robots or computers to function like humans. To find answers quickly, AI uses a combination of various features such as chatbots and voice assistants.

Alexa and Siri, for example, are voice assistants providing excellent customer care. Like a human being, they will take orders from users and work on their behalf behind the scenes.

This is achieved by the AI robot using sensors and human inputs to gather information about a situation and can also collect / store the search data to improve the potential experiences of the user.
4. Hyper-Targeted Advertising
Companies are using digital ads to market their products, but have you ever noticed an online ad that was irritating and had nothing to do with you? These ads are not only ignored by online consumers, but they may also end up hating the product and doing everything they can to stay away from the brand.

Forbes magazine states that 49 percent of people will disregard unrelated ads or brands that continue to bombard people with their irrelevant ads because of this overwhelming digital connection.

Yet people love great content on the other hand.
If your brand sends regularly tailor-made messages, then by buying the product, 36 percent will reply.

Most businesses are aware of this development and are planning accordingly. And we're forecasting right now that most advertisers will reach realistic audiences by the year 2020, so consumers will only see (and respond to) hyper-relevant ads.
5. Personalization
Currently, some form of personalization is being used by only a few companies. And large conglomerates such as Amazon are already doing well.

This household name built up their enormous internet business by studying the habits of consumers and promoting products based on assumptions and previous purchasing experience of the consumer. It reveals items that a consumer may be interested in by putting different or complementary goods in a tab of Recommendations, and Amazon found that this strategy of upselling works to increase business.
Personalization is really digital marketing's future. And this is what consumers expect these days... only one study shows that 79 percent of consumers feel frustrated if their viewing experience is not personalized to them. According to Gartner, by 2020 at least 90 percent of digital marketers will begin to use some form or form of advertising personalization. And a significant increase in fully customized websites will occur by 2021.
Personalization is really the key to a successful 2020 strategy for digital marketing. According to Dale Carnegie, "the name of a person is in any language the sweetest and most important sound for that person."