By Chong Wei Ling on Nov 4, 2020 12:09:33 PM
The biggest sales day is coming right up and if you're an e-commerce business, it's an important sales holiday to take note of. Singles Day, or November 11, is a shopping holiday dedicated to celebrating singlehood and Alibaba turned it into a huge shopping festival in 2009.
As the popularity of Singles Day grew, 11.11 sales results surpassed Black Friday and Cyber Monday to become the largest online shopping festive worldwide in 2013.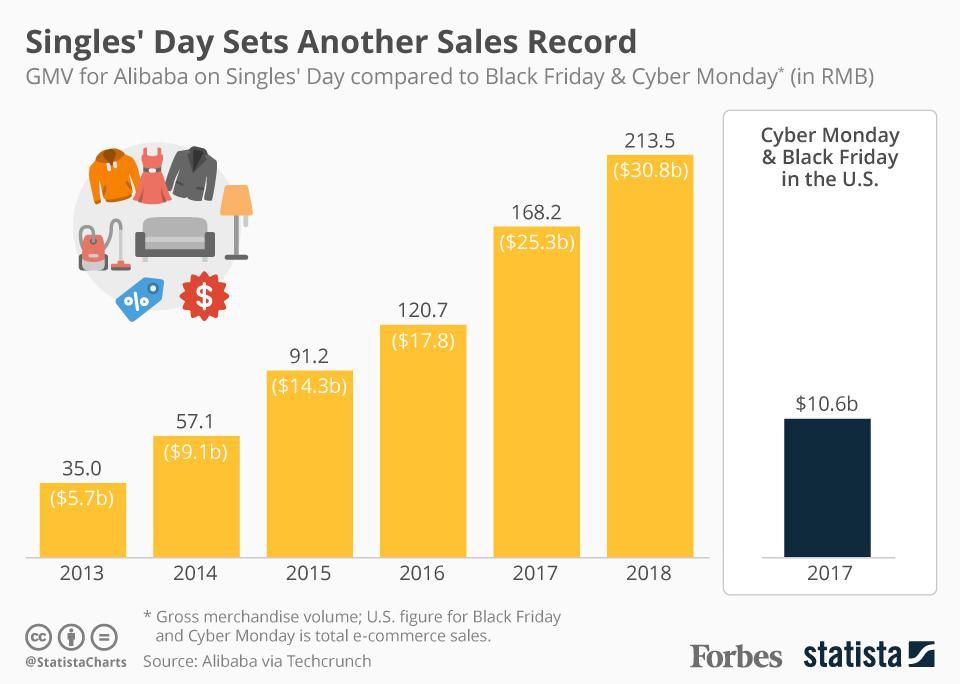 (Source: Forbes)
Since then, this event has been officially named 11.11 Global Shopping Festival in 2015 as it has become such a worldwide shopping phenomenon.
So, how should e-commerce businesses prepare for this shopping festival to maximise their marketing efforts for results? Printful has come up with some ideas for Singles Day.
4 Singles Day marketing ideas for increased sales
Here are 4 ways to utilise your marketing strategies for increased sales on Singles Day.
1. Create an email discount campaign
Most people check their phones multiple times throughout the day because nobody can resist the temptation to check that new notification. By sending an email campaign, it is a great way to reach more people to spread awareness. According to HubSpot, 73% of millennials actually prefer communications from businesses to come via email.
One of the most effective way to catch your audience's attention on email is to create a sense of urgency with a campaign like a flash sale. You can also provide a Singles' Day discount code in the email and most brands will offer a 11% discount for Novermber 11.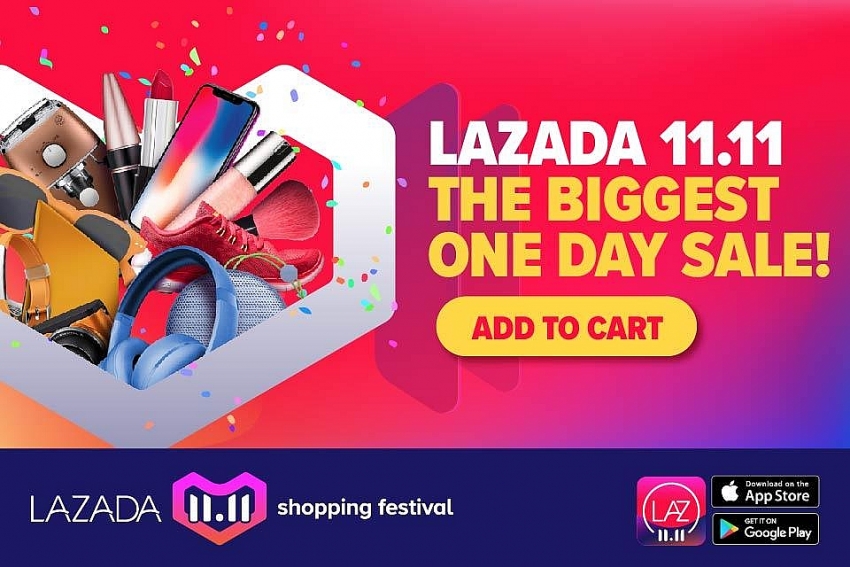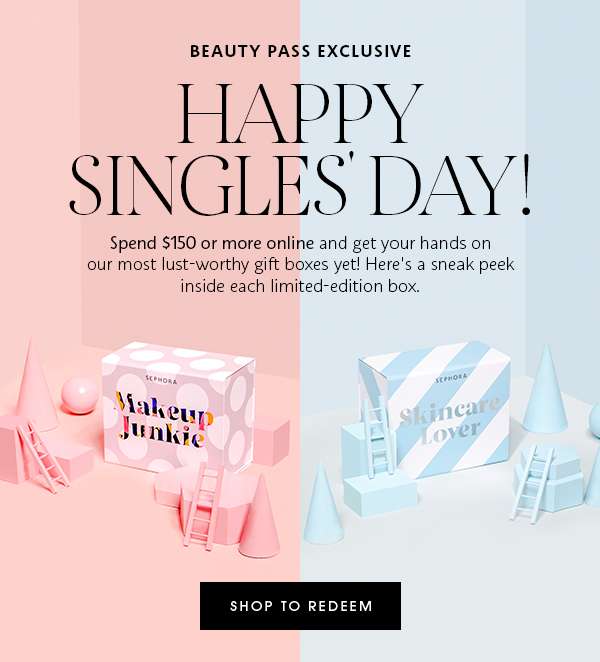 Most brands start showing their offers almost a month in advance to increase customer enthusiasm and intent to buy. Apart from offering discount codes, you can also provide free shipping for your website to reward your customers.
2. Boost social media engagement
Get your site ready for the Singles' Day sale by engaging with your social media followers to let them know about the upcoming sale and create hype.
You can showcase the various items that are going to be on sale and letting your audience know when is the sale happening.
A few ideas for what you can create to gain more exposure for your business:
Infographics

with interesting facts about your products
Memes with puns

or

funny gifs

related to singlehood or bachelorhood
Images that showcase your upcoming

Singles' Day products
Videos with relatable humour

about being single vs being attached
Behind-the-scenes or

personal, genuine content

(images, blog posts, or vlogs)
One other way to increase brand awareness and social media engagement is to create a branded hashtag. Encourage your followers to use your hashtags and offer them something in exchange, like a chance to get featured on your accounts.
3. Create a personalised shopping experience
Alibaba has taken online shopping to the next level with gamification. Gone are the days when customers would just wait for a sale to buy something—now they take part in highly immersive shopping activities. Online retailers often use games or livestreams to enrich the shopping experience for your audience.
Here are a few ways to make Singles' Day fun and entertaining for your audience:
Free quizzes. Topic suggestions: "Are you a holiday shopaholic?", "Find the perfect Singles' Day gift for yourself!" "Which product is it for you?"
Instagram or Facebook Polls. Topic suggestions: "What's the biggest shopping holiday in China?", "Which product do you think will be a Singles' Day bestseller?", "What Singles' Day deals would you like to see?"
Surveys. Topic suggestions: "Which new products would you like to see in our Singles' Day collection?", "What's the best Singles' Day gift you've given yourself?"
Livestreams. Using livestreams are a great way to connect with your audience personally and to answer their questions directly.

People get a more solid connection to the brand via social media and makes your brand feel more personable.
4. Release new or exclusive products
Releasing new or exclusive products for 11.11 has proven incredibly effective for many brands.
In fact, the annual event has become the most suitable time for the launch of new products to increase sales. The MAC brand, for example, sold 60,000 units of its lipstick within five minutes of presale on Tmall, which was sold exclusively on November 11th.
Conclusion
Last, but not least—start promoting early. Timing is everything when it comes to marketing, so it's a good idea to get a head start and prepare your site for Singles' Day. Find out more about 11.11 sales from our previous post on it here.